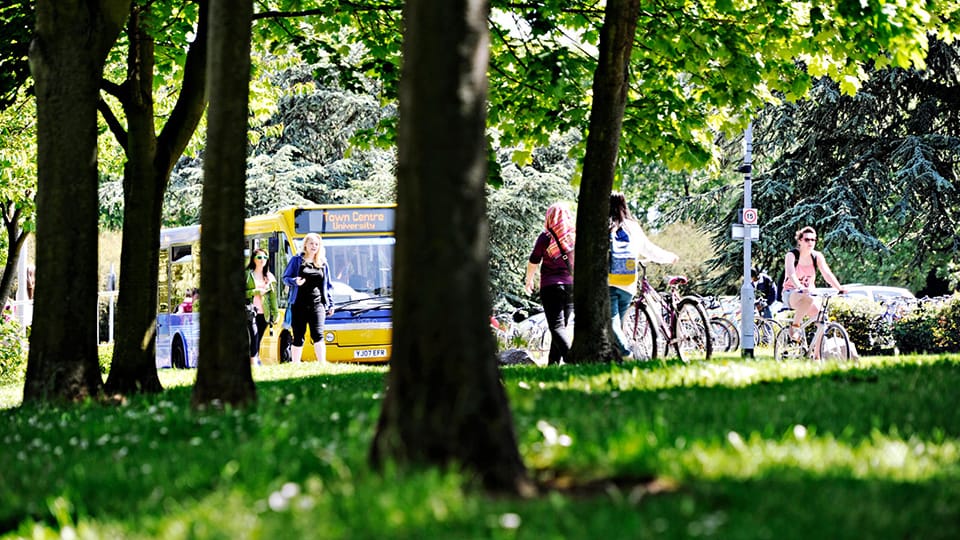 The University is committed to having sustainability at the forefront of its agenda, as reflected in the Climate Change and Net Zero Strategic Theme within the University Strategy.

Utilising The United Nation's Sustainable Development Goals (SDGs) the University is taking positive steps forward in raising awareness and embedding sustainability across schools, services and accommodation on campus, as well as to benefit the wider community.

Supported by the Strategy, the University is aiming to be Net Zero by 2050.
School and Professional Services Carbon Action Plan
The Carbon Action Planner has been developed to allow each School and Professional Service to create a personalised Carbon Action Plan (CAP) so that you can choose how your school or department will help the University to become Net Zero. Simply work through the actions using the resources provided and monitor your progress over time.
Contact your manager to find out about your School or Professional Services Action Plan progress and how you can get involved. For assistance with your Carbon Action Plan, please contact us.
Student Halls Carbon Action Plan
A student halls version of the Carbon Action Plan will be launched for October 2022, allowing each hall to take action to reduce their carbon footprint with guidance, resources, and monitoring through use of the tool. The Student Halls Carbon Action Plan will run as the main resource within the newly re-launched Student Green League for 2022, allowing halls to compete against each other throughout the year and win prizes for being the 'Greenest Hall'.
Campus and Sustainability Representatives within each hall will be given access to the Student Halls Carbon Action Plan, encouraged to work with their peers to implement changes and take action using the provided resources. Halls will also be able to add their own actions onto the tool should they wish to implement any new ideas.
For assistance with your Student Halls Carbon Action Plan, please contact us.