Wi-Fi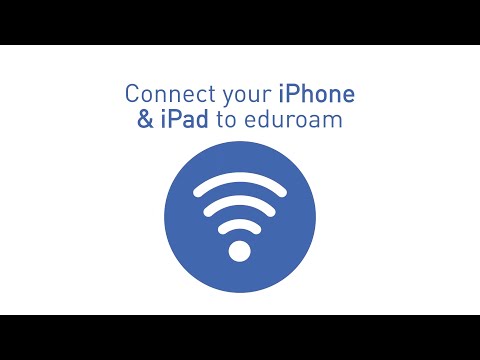 Learn how to connect your iPhone/iPad device to eduroam, the university's campus network
Settings
Settings Open Wi-Fi settings > select setup-wifi.
Loughborough Credentials
Type in your Loughborough username and password > click Continue.
AUP
Read and Accept the Acceptable Use Policy (AUP).
Certificates
If you have previously connected to eduroam you can review your devices and delete certificates which are not in use.
If you are using an existing device, select the device name from the list and click 'continue'.

If this is a new device, select 'This is an additional device' fill in the Name for the device and click 'continue'.
Allow
In the pop-up box > click Allow to be redirected to your settings.
Profiles
Once Connected go back to General settings select Profiles.
Note: If on iOS 15 once connected go back to General settings and select VPN and Device Management.
Install eduroam
Select eduroam and click install and enter your device password > then click install again (top right hand corner).
Connect
Once profile is installed click Done > Go to Wi-Fi and select eduroam.
Once connected, learn how to...
Access your Student Outlook Email account - set up email using the iOS Mail App
Access to University resources when off campus - set up Cisco AnyConnect VPN on your iOS device
Important notice: iOS 15 (iCloud+ subscription)
From iOS 15 and the next version of macOS (Monterey) Apple are introducing iCloud Private Relay. This is an always on VPN that tunnels traffic out via Apple servers and is part of the iCloud+ subscription.
Devices using this service will be unable to access internal campus resources as the traffic will originate from external to the university. It also circumvents protection we provide to protect campus users.
As such we have decided to block this for on campus users. This means that any user with it enabled will get an alert saying that they need to either disable Private Relay for your network or choose another network.
‌
‌
‌‌‌