Research themes
Political Communication
Theme Lead: James Stanyer
Around the world, communication is fundamental to politics and the role of media in society is deeply politicised. Loughborough has a long and distinguished record of analysing how media of all kinds shape—and are shaped by—political power. We have new and distinctive strengths in social media and political communication, reflected in the foundation in 2018 of our new Online Civic Culture Centre (O3C) and the launch our new MA in Social Media and Political Communication.
Loughborough University has been at the forefront of political communication research in the UK for over 25 years, examining campaigns, protest movements, radical politics, democratic deliberation, journalism, populism, media theory, and social media.
Our wide-ranging political communication research is independently recognised as internationally world-leading (REF 2014). Projects have been supported by the Leverhulme Trust, the British Academy, ESRC, AHRC, the BBC, The Guardian, and the Electoral Commission, among other bodies.
We host the world-leading research outlets The International Journal of Press/Politics, edited by Dr Cristian Vaccari, and Oxford Studies in Digital Politics, edited by Professor Andrew Chadwick.
Recent research by Professor James Stanyer includes a special issue of the International Journal of Press/Politics (23 (4)), co-edited with Claes de Vreese, Frank Esser, Toril Aalberg, and Carsten Reinemann, on "Populist Political Communication in Europe" and a new edited collection by the same team, Commmunicating Populism (Routledge, 2019). Both of these publications developed out of an EU-funded COST action project that featured James Stanyer, Professor John Downey, and Dr Václav Štětka.
Professor Dominic Wring is lead editor of the Political Communications series, a volume of which has appeared after every UK General Election since 1979. The tenth and latest volume, on the 2017 campaign, features contributions from those who contested, reported and analysed this particularly memorable election. Prior to co-ordinating the CRCC's project on the campaign Dominic oversaw the Centre's media analysis of the European Union referendum and also co-edited the first major academic study of the momentous weeks that preceded the UK's historic vote to leave the EU.
During recent UK election campaigns we have teamed up with The Guardian and the Huffington Post to publish rigorous weekly content analysis of campaign media coverage as each campaign progressed.
Professor David Deacon and Dr David Smith have recently published an exhaustive content analysis of coverage of immigration issues in mainstream national news coverage of six UK general elections between 1992 and 2015.
Dr Václav Štětka is Vice-Chair of the Political Communication Section of ECREA (European Communication Research and Education Association). His research currently focuses on the use of social media in political communication, particularly in Central and Eastern Europe, as well as on the relationship between news media consumption, political polarization and media trust in the context of illiberal democracies. He has been a participant in the Oxford-based Digital News Report project, and contributor to the Media Pluralism Monitor led by the European University Institute in Florence.
Professor Sabina Mihelj engages in the comparative study of media cultures across both traditional and new media, with a particular focus on issues of nationalism, television, Eastern and Central Europe, and the Cold War. She has written extensively on the relationship between mass communication and cultural identity, as well as on comparative media research, and has recently published a new book, From Media Systems to Media Cultures: Understanding Socialist Television (Cambridge University Press, 2018), based on a major comparative project funded by the Leverhulme Trust.
Professor John Downey researches comparative media analysis and social theories of media power, particularly ideology critique and mediatization.
We have new and distinctive strengths in social media and political communication, reflected for example in the foundation in 2018 of our new Online Civic Culture Centre (O3C) (see O3C's 2019 report on News Sharing on UK Social Media: Misinformation, Disinformation, and Correction) and the launch our new MA in Social Media and Political Communication.
Political communication at Loughborough is part of the University's Communication and Culture Research Beacon. For further information contact the Research Beacon leader for political communication, Professor Andrew Chadwick.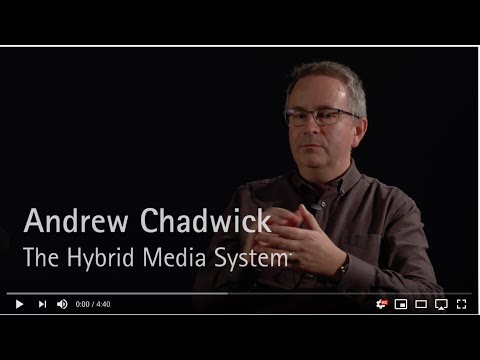 In an interview in Spain in 2017, Professor Andrew Chadwick, Professor of Political Communication at CRCC discusses his research.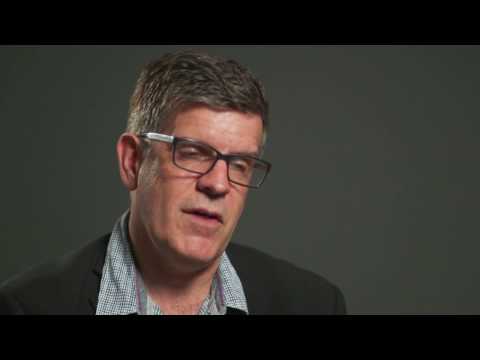 Professor David Deacon talks about his interests in political communication and the type of research he is involved in at the CRCC.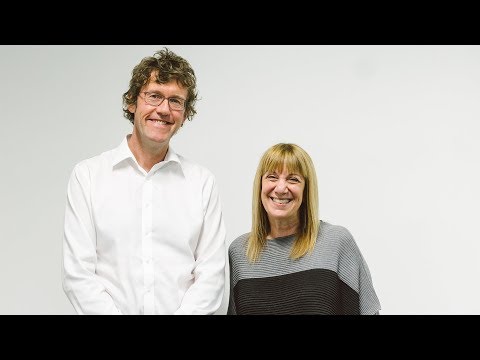 Professor James Stanyer talks to Visiting Professor Barbie Zelizer about her work on reimagining journalism for the twenty-first century.
Our areas of expertise include:
The power of social media platforms
Analysis of election and referendum campaign communication
Social media and political engagement
Democracy, journalism and the future of news
Impartiality reviews of BBC news output
Online misinformation, disinformation, intolerance and hate speech
Media audits for third sector organisations and policy actors
Political lobbying, pressure groups and citizen engagement
Protest, activism and populism
We have played a key role in promoting understanding of media representations of socially significant issues, including UK General Elections, austerity, and misinformation and disinformation on social media platforms.
Research Leadership