Our Theme Leads help develop and promote innovative, internationally relevant and interdisciplinary research in our six core research themes.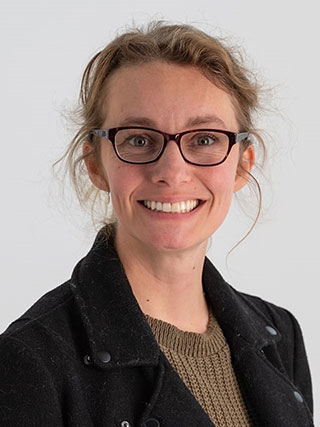 Jessica Robles
(Language and Social Interaction)
Jessica is fascinated by how moral troubles are implicated in ordinary social interactions. Her research has explored many topics in which morality surfaces, from little words such as "like," to political arguments, family interactions, and responses to racism. She conducts qualitative research using discourse analysis and teaches qualitative methods courses in the Social Psychology programme.
Jessica's research involves discourse analysis of language and social interaction; she transcribes recorded ordinary interactions in a range of settings, from the interpersonal and relational (among friends, family) to the organisational and institutional (related to health, politics, education, business). Most of her work focuses on mundane conversations in which something moral arises, particularly when something goes awry. She is especially interested in practical problems, challenges, troubles, and dilemmas—those moments when interaction acquires a little "danger" or requires a bit of delicacy. Jessica's doctoral dissertation used a series of such situations to theorise that the relationship between communication and morality is centrally concerned with the social organization of difference. Her subsequent publications have further sought to understand how morality is entangled everyday distinctions, disalignments, and disagreements. Her book Everyday Talk: Building and Reflecting Identities (2nd edition, 2013), written with first author Karen Tracy, works through many of the concepts, theories and perspectives underlying my research, and is frequently used as an undergraduate textbook in courses on discourse, identity, and culture.
Language and Social Interaction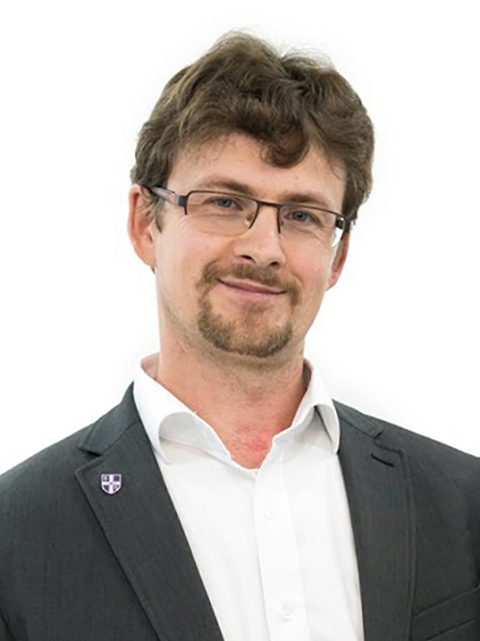 Vaclav Stetka
(Political Communication)
Václav received his PhD in sociology from Masaryk University in Brno, the Czech Republic, where he then worked as Assistant Professor at the Department of Media Studies and Journalism, Faculty of Social Studies. Between 2009 and 2013 he was Senior Research Fellow at the Department of Politics and International Relations, University of Oxford, working on an ERC-funded project Media and Democracy in Central and Eastern Europe. Václav moved to Prague in 2013, having been appointed a Senior Researcher at the Institute of Communication Studies and Journalism, Charles University. There, he established the Political Communication Research Group which focuses on the role of social media in political communication and civic participation. In 2016 he joined the Communication and Media subject area at Loughborough University, becoming Lecturer and member of the Centre for Research in Communication and Culture. In 2020 he was appointed Senior Lecturer in Communication and Media Studies.
His research interests encompass political communication and the role of new media, media systems in Central and Eastern Europe, media ownership and journalistic autonomy.
Political Communication
Jilly Kay
(Media, Memory and History)
Jilly Kay joined Loughborough University in 2023, having previously worked as a Lecturer at the University of Leicester. Her research and teaching specialisms are in feminist media and cultural studies, and she has published widely in this field, particularly on feminism and popular culture, the gender politics of 'voice', feminism and television, and feminism and anger. Her first monograph Gender, Media and Voice: Communicative Injustice and Public Speech was published in 2020.
Her current research focuses on the turn to 'reactionary', 'pink-pilled' and anti-liberal feminisms within popular and political culture, including the online 'femosphere', post-liberal political commentary, and female dating influencers.
Media, memory and history
Sam Edwards
(Media, Memory and History)
Sam's research is focused on the intersections of war, memory, commemoration, and transatlantic relations. He is currently working on two book projects: (1) a history of the US military presence in WWI Britain; (2) a history of the US-UK special relationship, from the 1890s to the present. Sam's research has been funded by, among others, the ESRC, the US-UK Fulbright Commission, the American Philosophical Society, the US Army Military History Institute, the US Naval War College, and the USAF Academy Library. In 2019, Sam was elected a Visiting Research Fellow at the Rothermere American Institute (Oxford), and in 2022 he was a Research Fellow in Residence at the Fred W. Smith Library for the Study of George Washington, Mount Vernon. Virginia.
Media, memory and history