"Inform, educate, entertain"
Improving the accuracy and impartiality of the BBC's coverage of UK rural affairs
The BBC has a duty to provide accurate and impartial news for all communities, including those in rural areas.
However, its coverage has been regularly attacked for being inaccurate on rural issues and having a London or metropolitan bias.
In 2013, the BBC Trust commissioned us to conduct a large-scale content analysis of news output. As a result, a series of significant changes were made by the BBC Executive to improve the BBC's coverage of rural issues, enhancing the impartiality and accuracy of their coverage.
Our impact
Rural Affairs Champion
A range of new posts including a Rural Affairs Champion (Dimitri Houtart – Radio 4's Rural Affairs and Environment Editor, 2015) have improved promotion of rural issues across the BBC network.
Improved use of existing BBC expertise
The BBC Executive extended the briefs of three regional correspondents and experts from Countryfile and Farming Today to contribute to the main network news broadcasts.
New opportunities were introduced for BBC journalists to exchange ideas and experiences, and to develop knowledge of rural issues.
Increased diversity of rural voices in the news
A greater sharing of contacts and information led to enhanced coverage on the BBC's flagship shows.
The research
For more than 25 years, we have been at the forefront of UK broadcast and print journalism research – and have pioneered the development of large-scale media content analysis of events and contentious topics.
We have applied this expertise to complete reports commissioned by the BBC on a range of issues including the Israeli-Palestinian conflict (2005), the Arab Spring (2011), UK general elections (1992-2015), and the reporting of rural affairs (2013).
The latter study examined 1,500 hours of the BBC's programming on radio and television as well as its online news, and we made several key findings.
Specialist programmes and local news performed better than national news coverage which lacked an understanding of the complex nature of rural controversies, often presenting matters in a simplistic manner. The use of visuals on national news was often rudimentary – generally stock library images – supported by only a limited range of rural voices.
In short, the unique challenges and perspectives of rural people, communities and businesses were overlooked, and the policy differences of the devolved nations were regularly ignored.
Our findings supported the BBC Trust Impartiality Review (June 2014) that ushered in significant changes in the BBC's reporting of rural affairs.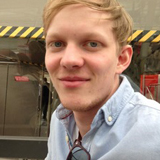 Currently, Lecturer in Media and Communication at the University of Leicester