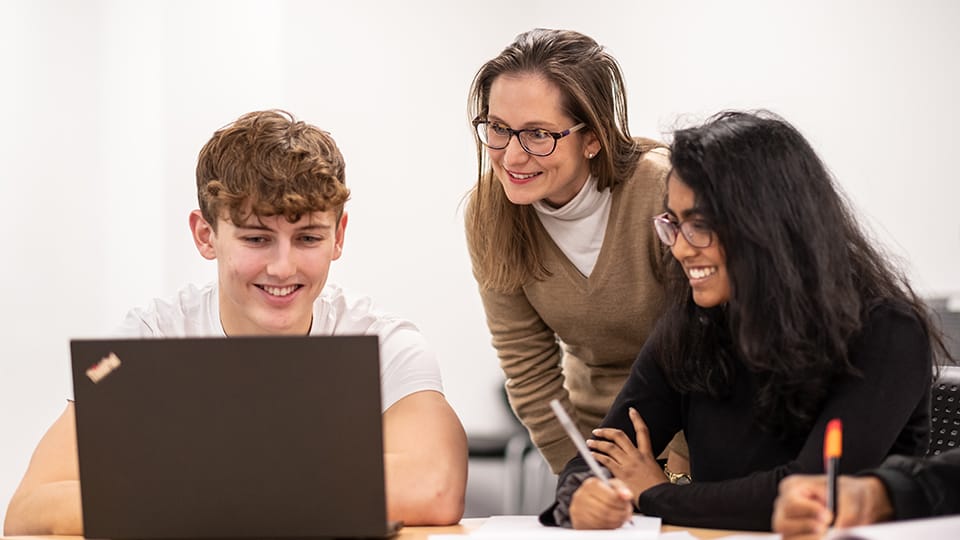 This page includes links to wider resources and sources of support within and beyond the campus.
AACME Caring Support Grant
The purpose of this grant is to support colleagues with caring responsibilities and enable them to undertake professional development activities (including, but not limited to, conference attendance) by contributing towards any resulting additional caring costs (ordinarily up to £200). Please complete the form Caring Support Grant and submit it to Aisha Benachour, Director for Equality, Diversity and Inclusion (a.benachour@lboro.ac.uk).
AACME School Awards
The AACME School Award Winners for August 2022 are available here:
AACME School Award Winners August 2022‌
Managers and supervisors are encouraged to think creatively about how they can make the best of these arrangements to reward their staff. Those in professional services should contact Tom Carslake with nominations. Those in academic Job Families should approach their HoD and Chris Rielly. All rewards will be reviewed at our regular SMT meetings for approval.
The School aims to use a variety of rewards and mechanisms to recognise members of staff who have performed exceptionally in their role. We will ensure that the process for nominating, choosing, and distributing these awards is transparent and inclusive, to get the best from these rewards and to recognise staff across all groups. All the awards that are made to staff will be recorded and published.
The three main types of awards are described here:
Lump Sums. These can be made at any time of the year and would normally be £250 or £500. In exceptional circumstances they can be higher. Line managers should put a case forward to the Operations Manager for support staff or to the Dean for academic staff and these will be taken to SMT for approval.
Thank You Awards. These can be made at any time and should be creative ways to thank staff for a particular job done well. The award might be a gift, vouchers or a meal out. Line managers should put a case forward to the Operations Manager for support staff or the Dean for academic staff and these will be approved immediately, but recorded and reviewed at SMT.
AACME Awards. These are detailed below and will be awarded at an annual event, held in Semester 2 to recognise staff contributions. The prizes for each will be decided each year based on available budget and the nature of the award. A call for nominations will go out each year and the winners will be decided by the SMT which will have an enhanced membership for that discussion, to ensure inclusivity across all staff groups. We will also use the event to acknowledge all those who have received Lump Sums or "Thank you" awards during the preceding year.
AACME Award Categories
Staff Awards for individuals or teams across a variety of categories:
The Inclusivity Champion Award. This award recognises individuals or teams who have championed and demonstrated their commitment to equality, diversity, and inclusion at the university.
The Collaboration Award. This award recognises individuals or teams who have worked collaboratively to connect individuals and/or teams to create and build innovative solutions and accelerate progress in their chosen field.
Deans Special Recognition Award. This award recognises individuals or teams that have contributed positively to the School culture or overcome a challenge that is specifically relevant to this year (e.g. COVID).
Unsung hero of the Year. This award recognises an individual who performs exceptionally, but who may do so in a way that is less high-profile or visible.
Teaching Awards – suggested categories below. When we ask students for votes we will explain each category a little more:
Most inspirational learning experience
Best digital innovation in teaching
Best industrial or "real-world" examples within module content
Best lab/workshop experience.
Student Ambassador(s) of the Year. This award recognises the enormous impact that Ambassadors have in representing the School to potential students, their parents or other visitors. There may be more than one award made each year.
SSLC Rep of the Year. This award is for a student rep (UG or PG) who has made a particularly positive contribution to the student culture through events, programme improvements or simply through better communication between staff and student groups.
Award for external stakeholders:
Partner of the Year Award. This award recognises external individuals or organisations for their contributions to Learning and Teaching or the Student Experience.
Issued by the School of AACME, EDI Committee and SMT, April 2022
Inclusive Shortlisting
As a School, in support of our EDI objectives, we are taking positive action to produce inclusive, balanced shortlists. This means that, wherever possible, shortlists of candidates that have been selected for interview should have a balance of genders. A balanced shortlist does not mean 50/50, but it does mean that at least one of the applicants who identify as either gender, or as non-binary, should have the opportunity to interview for the post. For academic posts, the current practice is to have early contact through Teams to create a long list of candidates and then to short-list for interviews.
Job Families. Creating a balanced shortlist is particularly relevant to academic and research posts but applies to all job families in the school. In some job families this will be difficult to achieve (such as some of the technical areas), but by taking action in this area we aim to drive positive change.
Other Protected Characteristics. We are also asking all recruiting panels to consider other protected characteristics as they shortlist, for example ethnicity. There is no target, limit, or formal policy, but the School asks shortlisting panels to review their shortlists in terms of gender and ethnicity and challenge themselves to be more inclusive.
Data Issues. There is a practical problem, related to GDPR and current HR data, in that the applicant's ethnicity or gender information is not included in the application form. Therefore, the panel would have to make assumptions about gender and ethnicity from the applications which is not best practice. Having shortlisted, the panel can check with HR that gender and ethnicity of the shortlisted candidates is balanced. Although this process is imperfect, nonetheless, the act of following it can drive positive thinking and change.
Future policy development. This text is not intended to be a fixed policy. It is intended to promote positive action. In time, there will be further guidance at a university level about recruitment surrounding protected characteristics. There is much more detail available on the HR website, including details of training for those involved in recruitment.
Prepared by the EDI Committee and SMT, April 2022
Long Term Leave - Guidance for Managers
The School EDI committee and SMT have developed these guidelines to help line managers and staff who have long term, planned or unplanned leave. The document is here: Long Term Leave.
Wellbeing and Mental Health Support
Wellbeing Support for Staff
Staff Wellbeing
Visit the Staff Wellbeing pages to find out about resources available. The School's Wellbeing Adviser is Claire Tidmarsh-Brown +44 (0)1509 228338 wellbeingadvisers@lboro.ac.uk

The Employee Assistance Programme is also a useful source of advice and information.
In the School, we also have nominated Wellbeing Champions whose role is to help communicate wellbeing initiatives to the School and act as Champions for this area. Most of these individuals also act as Mental Health First Aiders, so you can contact them if you need support.
The aim of the Mental Health First Aider is primarily to support staff rather than students, as there are existing support mechanisms for students. Mental Health First Aiders are not counsellors, the aim is to support individuals as a "first responder" and then signpost to other services.
Wellbeing Support for Students
Student Wellbeing
There is a wealth of support available. Finding the right team is important. This overview PPT is helpful: Student Mental Wellbeing Support
F‌irst Steps / Non-Urgent Cases
The first step is normally for students to complete the Referral Form which allows the Wellbeing team to triage requests and direct them to the right support.
Our Wellbeing Adviser is Claire Tidmarsh-Brown +44 (0)1509 228338 StudentWellbeing@lboro.ac.uk. Please don't circulate these contacts to students in the first instance.
After talking to a student and referring them, it is sensible to make a generic note on co-tutor that you have "had a wellbeing conversation and have referred them appropriately". Respect confidentiality and avoid putting unnecessary detail on Co-tutor. Think about what is relevant to the academic course, and what is more personal / confidential.
What if it is Urgent?
Wider Resources
The full range of student services is outlined here Student Services Page
The Health and Wellbeing page guides students to specific help such as:
There are also External Partners who deliver support for students as an enhancement to what Student Services provides
GP Practice appointments are often helpful for evidence for MC claims
To help students help themselves, there are also Wellbeing Groups throughout the year.
Staff Resources, Groups and Networks
Staff Networks
A number of staff networks have been established by People and Organisational Development so that members can support each other, raise any concerns and influence the University's People Strategy.
LEADING - EDI Research Network
The Loughborough Equality And Diversity and Inclusion Networked research Group. This virtual hub aims to foster collaboration on EDI research across disciplines; raise the profile of Loughborough's EDI research nationally and internationally; work collaboratively with all colleagues to enhance the student and staff experience at the University.
WISE - Women in Science and Engineering
WISE - Women in Science and Engineering
WISE is a UK Community Interest Company which provides Business to Business services to get more women into all levels of STEM roles. Their aim is to achieve gender equality in STEM by driving diversity in sectors across the UK.
Ensuring module Inclusivity
When delivering content in person or online it is important to consider whether all students on your module may be able to access, engage with and feel included in the content being delivered. There are a range of issues to consider when designing content for a mixed delivery cohort with support available here and through the Centre for Academic Practice
WES - Women's Engineering Society
WES - Women's Engineering Society
WES has been growing in strength over recent years with a strong and proactive group of women driving the opportunities for Loughborough University female undergraduate and postgraduate students across the engineering departments and schools. The society membership has a full inclusion policy for all engineers regardless of gender. The School works closely with WES to help support female students and promote gender equality in Engineering.
There is a summary document What is WES? for staff at Visit Days and Open Days. There are departmental WES webpages here: AAE. Chem Eng. Materials.