National Facility for High-resolution Cathodoluminescence
Loughborough University awarded £2.6m to open National Facility
Loughborough University has been awarded £2.6m to open a new national facility that will increase our understanding of how solar cells and other electronic devices that interact with light work.
Funded by the Engineering and Physical Sciences Research Council, the National Facility for High Resolution Cathodoluminescence (CL) Analysis will be the first of its kind globally and open to researchers from around the world.
The facility will aid with the development of solar cell technologies, LEDs, quantum dots and other devices that operate on both light and electrical currents, known as 'optoelectronics'.
The properties of materials used in solar cells and optoelectronic devices are governed by processes that occur at the atomic scale.
Professor Mike Walls, of the Centre for Renewable Energy Systems Technology (CREST), and Loughborough Materials Characterisation Centre (LMCC)'s Dr Mark Jepson and Dr Zhaoxia Zhou led the bid for the facility.
SEM Cathodoluminescence (CL) detector installed on an existing Xenon Helios G4 P-FIB
Cathodoluminescence (CL) detector
A Gatan Monarc Pro CL system with a cooled PMT (185-980 nm) CCD (185 - 1100 nm) with an additional (900 – 1900 nm) InGaAs diode.
Installation expected November 2023 – open for use January 2024
Acquisition capabilities include
Wavelength-filtered and unfiltered CL mapping, wavelength-filtered and -resolved spectroscopy, plus spectrum imaging (hyperspectral imaging)
This System will be unique by allow Cross sectioning by pFIB followed by CL analysis
The existing Helios G4 pFIB is equipped with, Oxford instruments 170 mm EDS detector and Symmetry 3 EBSD detector
Cryogenic stage on the Xenon Helios G4 P-FIB
Cooling samples can often significantly increase CL yield
Gatan Cold Stage, Model C1002. Nitrogen cooled stage for SEM (-185 to +200 °C)
Stage movement (X,Y full range, t45° R+/-25°)
Cathodoluminescence (CL) microscopy on a dedicated High-Resolution STEM
Talos F200i CFEG STEM / TEM + x2 100mm EDS detectors
Cold FEG offering high brightness and resolution
Alignments at 60 kV 80 kV 120 kV and 200 kV
2 x Bruker x Flash6 100 EDS detectors
Ceta-S Camera, Segmented Panther STEM and 4D STEM capability
Singe tilt holder, Melbuid Cryo holder (-155°C) , High-visibility Low-background Double-tilt Holder, MEMS based in-situ heating holder
Attolight CL system
Detectors, PMT 200-650 nm, CCD (200-1060nm), NIR (800-1700 nm) InGaAs
Acquisition capabilities include
Wavelength-filtered and unfiltered CL mapping plus spectrum imaging (hyperspectral imaging).
Sequential CL and EDS collection (with the same holder)
Installation expected July 2024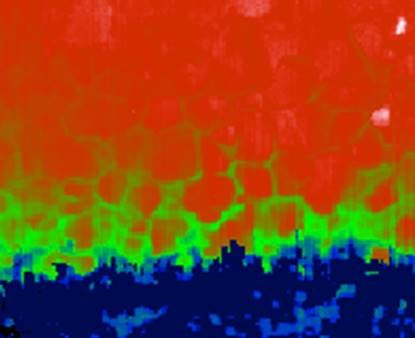 Are you interested in using this facility?
If you are interested in using equipment within the National Facility for High Resolution Cathodoluminesence or would like further information please do not hesitate to get in touch.
cl.lmcc@mailbox.lboro.ac.uk