National Facility for High-resolution Cathodoluminescence
Loughborough University awarded £2.6m to open National Facility
Loughborough University has been awarded £2.6m to open a new national facility that will increase our understanding of how solar cells and other electronic devices that interact with light work.
Funded by the Engineering and Physical Sciences Research Council, the National Facility for High Resolution Cathodoluminescence (CL) Analysis will be the first of its kind globally and open to researchers from around the world.
The facility will aid with the development of solar cell technologies, LEDs, quantum dots and other devices that operate on both light and electrical currents, known as 'optoelectronics'.
The properties of materials used in solar cells and optoelectronic devices are governed by processes that occur at the atomic scale.
The new facility, set to open this summer, will house a scanning electron microscope (SEM) and a scanning transmission electron microscope (STEM), both with cathodoluminescence capabilities.
The SEM will allow researchers to analyse devices at the microscale – with one micrometre (1μm) equivalent to one-millionth of a metre.
Important features can then be selected, removed, and analysed in the STEM at the nanoscale (the scale at which atoms are measured, with one nanometre (1nm) equivalent to one-thousandth of a micrometre, or one-billionth of a metre).
The cathodoluminescence capabilities of the microscopes will allow researchers to compare images and pinpoint defects or impurities that affect solar cell performance.
This information can then be used to make modifications to materials or processes and improve device performance.
Professor Mike Walls, of the Centre for Renewable Energy Systems Technology (CREST), and Loughborough Materials Characterisation Centre (LMCC)'s Dr Mark Jepson and Dr Zhaoxia Zhou led the bid for the facility.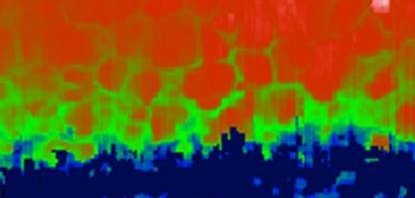 Prof M Walls, CREST, PI for the National Facility
This facility will have a capability that is unique worldwide and the results will have a huge impact on our understanding of how solar cells work at the atomic level. Its impact is going to be international.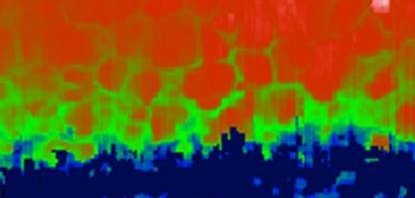 Dr Z. Zhou and M. Jepson, LMCC, Co-Is for National Facility
It is a privilege for LMCC to hold a leading role in this grant alongside CREST... As we look to purchase, install and undertake training for the new equipment, the next few months will be very exciting...
Further information
Please continue to check this page as further information will become available as we continue to establish the National Facility.