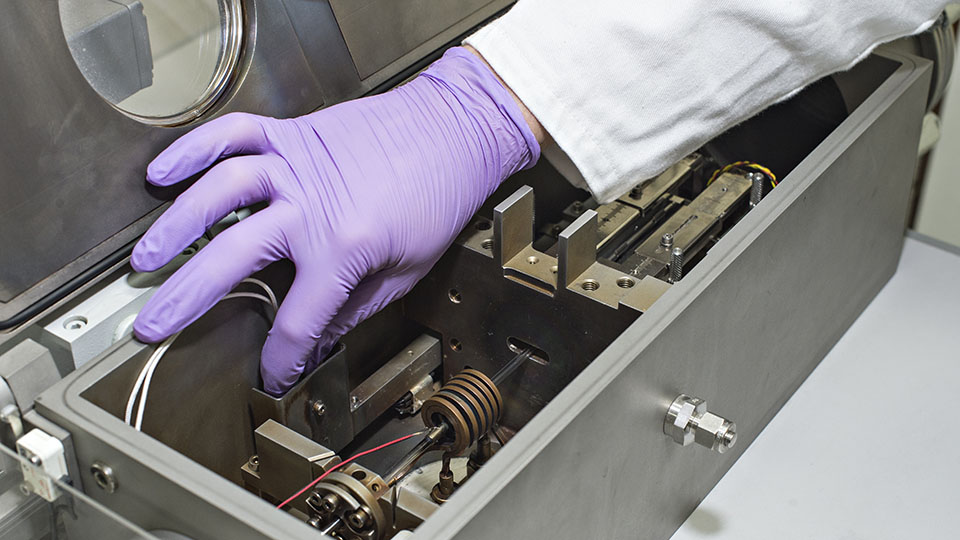 Dilatometry is a method for characterising the dimensional changes of materials with variation of temperature conditions. Measurements can be taken over a range of temperatures, or a pre-programmed cycle of temperatures to mimic an industrial process. Investigations that typically use a dilatometer include; coefficient of thermal expansion, annealing studies, glass transition point, softening point, densification, kinetics and sintering studies.
BÄHR Thermoanalyse GmbH
MODEL DIL-805
Description
Horizontally operating quenching and deformation dilatometer, for the measurement of thermal change in the length of a body as a function of temperature - dilatometry. Can be operated at normal atmosphere, in a vacuum or inert gas.
The dilatometer can be operated in a quenching mode providing cooling rates of 2500K s-1, the system can also be operated in a deformation mode, which can provide deformation rates from 0.01 up to 125 mm s-1. The system allows the change in length of a body as a function of temperature to be measured with a resolution of 50 nm. The system can be used to in the creation of TTT and CCT diagrams.
Specification
Length changing: 7mm
Resolution: 50nm
Sample length max: 50mm
Sample diameter max: 5mm
min. temperature: -160°C
max. temperature: 2400°C
Deformation force max. 25kN