Services for External Researchers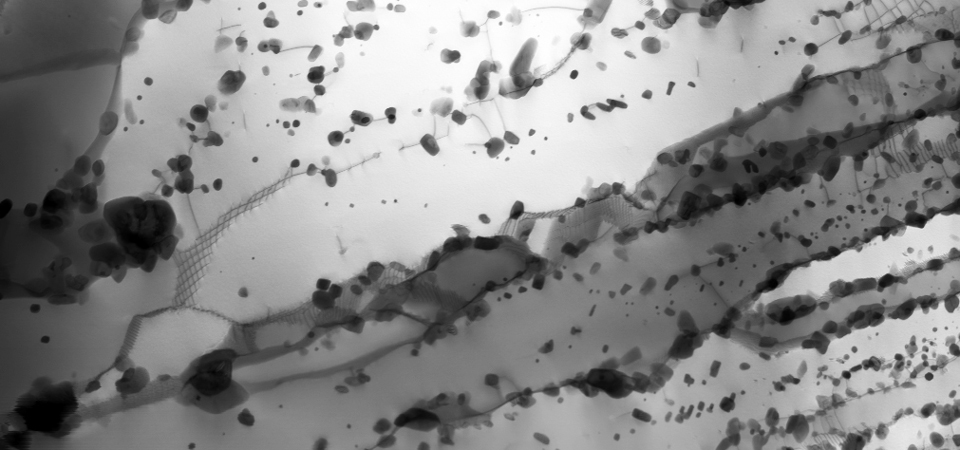 Equipment Sharing
Loughborough Materials Characterisation Centre (LMCC) supports efficient use of high value characterisation equipment. All our equipment is available for internal and external users. The equipment in LMCC is supported by a team of highly skilled staff. This ensures that all instrumentation is well maintained. We also have capacity to develop research links between academic institutions and our specialist staff can ensure your work is completed within less than 10 working days.
How Can LMCC Support You?
LMCC are specialists in the characterisation of materials using electron microscopy, with emphasis on Focused Ion Beam Microscopy. Our staff have over 60 years' experience in electron microscopy, so you will gain access to the equipment and their valuable knowledge. This will allow you to get the best results from the equipment. We strongly suggest researchers use their local facilities, (if the equipment is available). We do understand sometimes that you may have difficulty accessing equipment. If you are unable to gain access to your local facilities, we would be more than happy to help.
LMCC has extensive experience in three-dimensional microstructural characterisation. Loughborough University was one of the first institutions to carry out this type of analysis. Our PFIB combined with high-speed analytical detectors can perform analysis on a statistically relevant volume on a budget affordable by most researchers.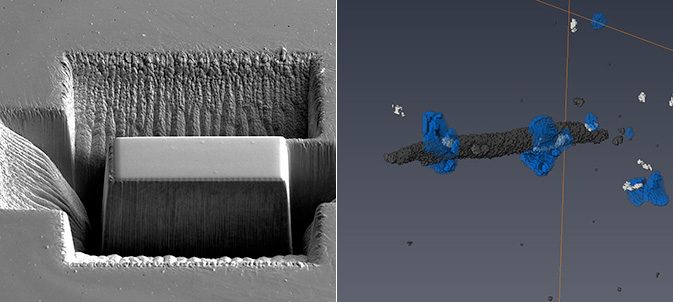 Typical Projects
The extent to which LMCC can support you depends on your needs; it can be as simple as producing a site specific TEM specimen, to producing full 3D reconstructions to support your research. The links below provide some of the typical projects that could be carried out.
What do our collaborators think about the service?
How does the process work?
Our aim is to simplify the process of outsourcing advanced microstructural characterisation. If you think your project would benefit from the services we provide, please contact LMCC and we will be more than happy to discuss your project requirements. The process is shown below. We aim to carry out all external academic requests within 10 working days from receipt of a purchase order.
LMCC will raise quotation and advise on the turnaround time.
To proceed you will be requested to raise a purchase order.
LMCC will acquire the data and carry out the data analysis.
Frequently Asked Questions
What are the typical costs?
To get an accurate estimate of the cost we would be more than happy to discuss your specific requirements and supply a bespoke quotation.
As a guide, the cost of using advanced characterisation equipment is in the region of £100/hr - this includes the cost of using the equipment and dedicated staff to help you acquire the data. There is also a minimum charge applied to all jobs.
This reduced rate is based on a collaboration with academic colleagues and therefore we would expect the facility to be acknowledged in any subsequent papers where the data is used.
What is the typical turn around time
We understand that one of the key advantages of outsourcing LMCC is gaining high quality characterisation with a fast turnaround. We have dedicated staff who can help with your analysis. Our aim is to complete all requests within 10* working days of receipt of a purchase order.
*Larger projects or more complex requests may take longer to complete.
Do I need to acknowledge LMCC in future journal papers?
We view this work as a collaboration, the best results are often produced when both sides work with a collaborative approach. As a minimum we would expect any future journal papers which include the data to have an acknowledgement to the centre.
Interested in using our Facilities ? Talk to Us
If you are intrested in using our facilities to maximise your research we would be delighted to help. Email or phone with the specific details and we will be more than happy to arrange a 1-1 meeting.
01509 223348
lmcc@lboro.ac.uk