About the course
Planning underpins the entire world around us. The action and inaction of planners has shaped our cities, natural environments and lives. However, as we look to the future, we are confronted with profound challenges: the climate crisis, over-development, inequality and economic change to name but a few. We also sit on the cusp of a digital and data led revolution, which will give us new insight, tools and approaches to the planning of our urban environments.
This new course has been designed with the planning community to develop a completely new approach to urban planning education and the increasingly important digital planning skills necessary to tackle and help solve future challenges. The course will allow you to benefit from a truly unique interdisciplinary experience that mimics your future career.
High quality learning experience
Underpinning the development of this new course is a philosophy of interdisciplinary learning. Planning practitioners work with a wide-variety of other built environment professionals. With the course being homed in the School of Architecture, Building and Civil Engineering this offers the unique opportunity to learn alongside other related disciplines mimicking many aspects of your future career. The majority of modules span the entire academic year allowing you to tackle large-scale real-world urban planning challenges.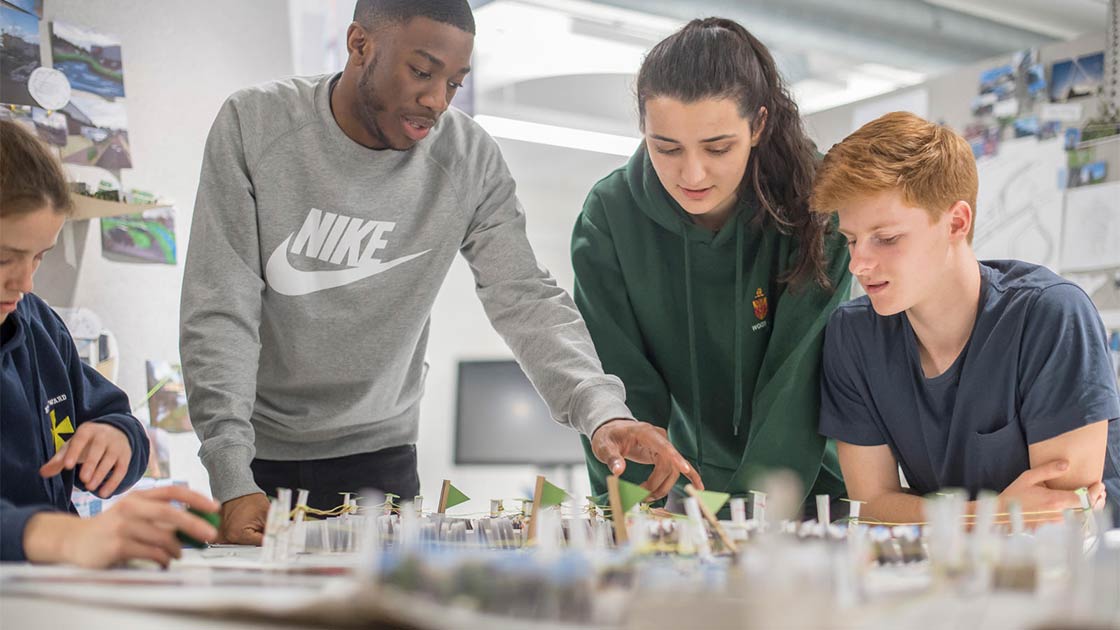 The course includes a wide variety of field trips, such as a week-long residential stay at our Loughborough University London campus on the Queen Elizabeth Olympic Park. And, for those students on the MPlan programme, a European field trip is included which relates to a large planning project you will undertake in the final year.
Professional accreditation – RTPI
The course has been designed with leading planning professionals and practitioners. In due course, we shall be seeking accreditation of both the BSc and MPlan by the Royal Town Planning Institute (RTPI).
We have started a process of capacity building with the RTPI now to ensure that the course is accredited as soon as practicably possible. We have already developed wide-spread support amongst local planning authorities, developers, consultancies and practitioners. As a school and institution, we take the process of course accreditation very seriously and have a vast wealth of experience with numerous professional bodies.
Key course features
We have developed several key features that we feel collectively sets our course apart from others and creates a unique flavour of urban planning education.
Digital planning
By developing a brand new urban planning course we have worked in conjunction with planning practitioners to identify the key skills planning graduates will need in the future as we move towards digitally integrated built environments and smart cities.
Integrated MPlan
We offer both a BSc and MPlan degree, with the latter designed to develop knowledge and skills in a specialist planning area. Our MPlan builds on the 48 year history of the Transport Studies Group and its international reputation in Transport Planning and Smart Cities.
Integrated placement year
Early exposure to practice exploits the University's long history of learning through production and practical implementation. We have been developing key partnerships with the planning community across local planning authorities, consultancies and developers to enable opportunities for placements and to gain invaluable practical experience.
Field trips
Field trips are integrated throughout the programme, enabling students to explore classroom theory in practice. On the MPlan programme, a European field trip is included which relates to a large planning project you will undertake in the final year.
Loughborough University London Residential
As a future planner it is important to understand how the context of a development or city influences the design and impacts on the proposal. During the final year of the BSc (3rd year MPlan) we will be undertaking a week-long residential field trip based at our London campus on the Queen Elizabeth Olympic Park.
Shaped by practice
During the development of our new Urban Planning course we have worked tirelessly with planning practitioners. The planning community have helped shape the design and delivery of our new course. To oversee the development of the new course we have appointed an Industrial Advisory Board. A range of planning stakeholders from local planning authorities, developers and consultancies, forms our advisory board.