Textile Design
BA (Hons) degree
4 years full-time with placement year or 3 years full-time
Fees for 2024-25

(per academic year)

UK: £9,250

International: £23,000

UCAS codes

4 years full-time with placement year: J420

3 years full-time: WJ24
Overview
The Textile Design BA (Hons) course offers a diverse and inclusive curriculum to inspire and train multi-disciplinary textiles practitioners through the study of materials, processes, and design methodologies.
This is an engaging and dynamic course exploring the range of opportunities within the expanding field of textiles. From traditional crafted processes to cutting-edge digital technologies, students investigate and experiment with a broad range of materials and techniques to design, make, and validate their ideas.
The course introduces you to progressive, creative processes to help you prepare, gather information, source materials, identify the origins of inspiration, and build in-depth knowledge of the discipline. Students are supported to experiment and develop their independent textile practice through conceptual design thinking and core practical skills. We foster critical engagement with theory and examine historical, cultural, political, ethical, and sustainability issues to balance creativity with academic practices.
Our wide-reaching textile course nurtures individuality and encourages you to explore the breadth of possibilities within textiles, in preparation for a growing array of creative and professional opportunities. Students will graduate with the specialist knowledge for an enriched career in the textile industry and related fields, including fashion design, interior design, architecture, textiles art, post-graduate studies, research, product design, set design and digital sectors.
Why you should choose us
1st
in the UK for Fashion and Textiles
The Guardian University Guide 2024
3rd
in the UK for Art and Design
The Times and Sunday Times Good University Guide 2024
4th
in the UK for Art and Design
The Complete University Guide 2024
32nd
in the world for Art and Design
QS World University Rankings by Subject 2023
100%
of research impact in Art and Design rated 'world-leading' or 'internationally excellent'
REF 2021
Why you should study this course
We are currently ranked 1st for Fashion and Textiles in the Guardian University Guide (2024), and offer one of the most established textiles courses in the UK.
Led by a dedicated team of design practitioners, industry specialists, researchers, and academics, this is an industry-focused course and our employer connections feed directly into teaching and learning activities. Students are exposed to countless invaluable experiences, such as opportunities to enter renowned competitions, work on real-life industry briefs, or attend exciting guest lectures, plus a host of other external activities. In recent years we have worked directly with employers including H&M, Ted Baker, Romo Interior Textiles, Milliken, and Cotton USA on industry-set briefs.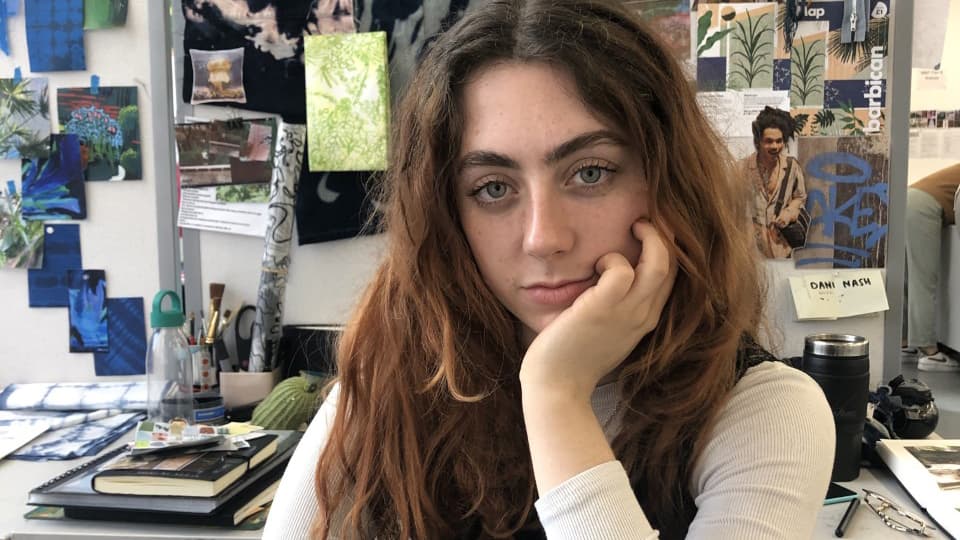 Dani Nash
Recent graduate
As I have a strong interest in menswear fashion, the opportunity to compete for and win an internship at H&M, was incredible. The strict collection of work we had to produce pushed me outside of my comfort zone to achieve work of a higher standard.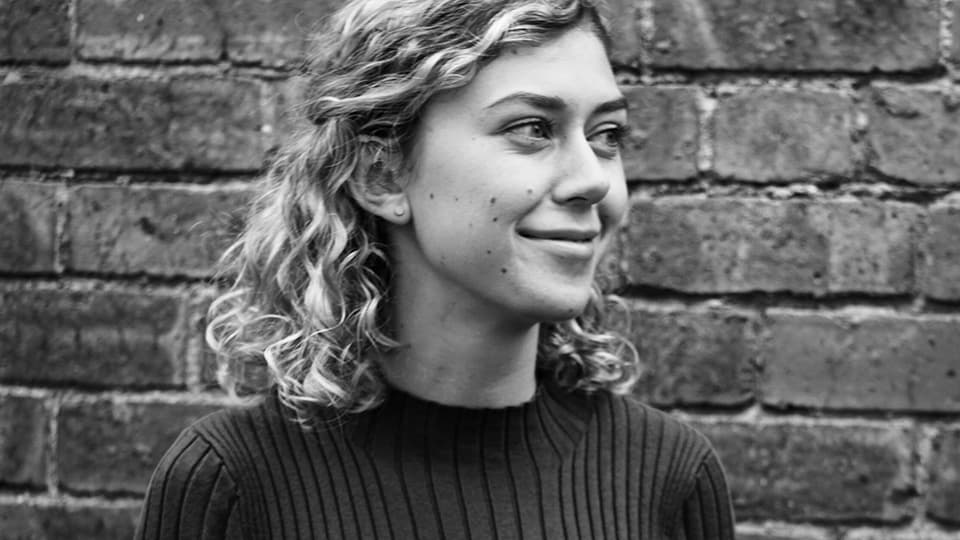 Alice Burnhope
Recent graduate
The facilities are incredible. Having the opportunity to learn skills and expertise across 5 different hubs has really allowed me to become the multi-disciplinary designer I am today.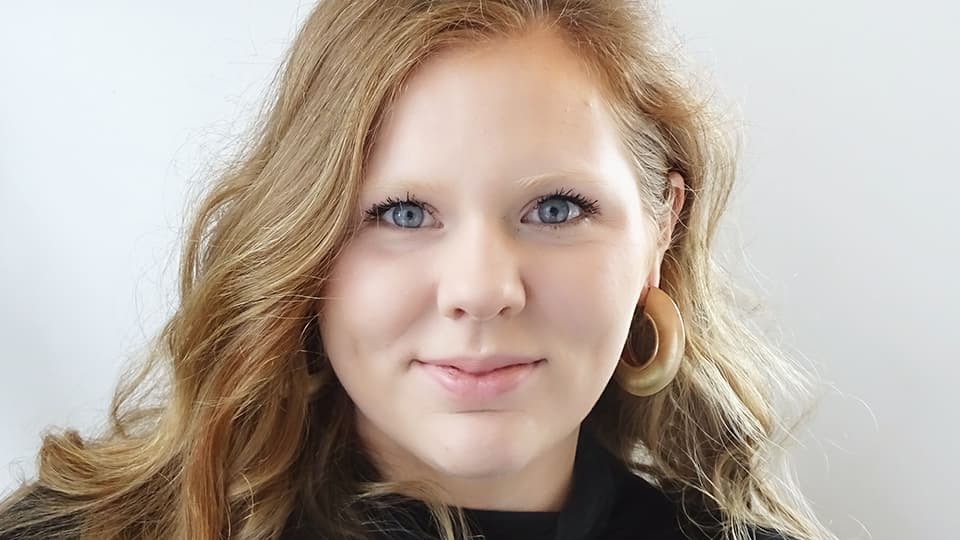 Annabelle Loweth
Recent graduate
During my second year, we were given the opportunity to work alongside the global textile design and manufacturing company Milliken to design a collection of carpet tiles.
What you'll study
This course aims to deliver an intellectually stimulating environment, providing you with a strong theoretical foundation to underpin practical, studio-based work. You will study a set curriculum to ensure acquaintance with core skills using a range of traditional and contemporary processes. All taught activities, lectures, seminars, creative workshops, and tutorials will enable you to investigate the processes and techniques needed to produce your own innovative and forward-thinking outcomes.
The information below is intended as an example only, featuring module details for the current year of study. Modules are reviewed on an annual basis and may be subject to future changes – revised details will be published through Programme Specifications ahead of each academic year. Please also see Terms and Conditions of Study for more information.
Creative Production
The aims of this module are to:
support the development of core digital competencies for the creative production of visual outputs
introduce core industry standard digital production skills.
Art and Design Research Writing
The aims of this module are to introduce students to methods of individually and collaboratively undertaking practical and theoretical art and design research.
Visual Research for Textile Design
The aims of the module are to:
Encourage wide exploration and development of ideas through in-depth visual and contextual research towards finished outcomes.
Develop a personal approach and establish skills to enable effective exploration, visualisation and communication of ideas.
Effectively apply fundamental textile design principles of colour, composition, pattern, scale, and surface to generate ideas in response to a design brief.
Textile Materials and Processes
The aims of the module are to:
Develop knowledge of textile fibres and materials, with an understanding of ethical, environmental, and social impacts.
Introduce construction and surface treatment methods for textile sampling.
Develop skills in recording technical information and examining results to further creative and technical enquiry.
Writing for Practice
The aims of this module are to:
Provide students with the opportunity to develop knowledge and understanding of how writing is used to frame art and design practices across diverse applications
Develop skills in academic writing and argumentation
Deepen understanding of the relationship between studio activity and scholarship
Trends and Techniques: Context and Application
The aims of the module are to:
Understand the broad context for textiles: their advantages and relevance to diverse product categories
Review present and emerging trends relating to the textiles, fashion, interiors and other related industries
Explore how textiles fit into the broader context of Art and Design and recognise the contribution and opportunities for new, original trends and themes.
Textiles Futures
The aims of the module are to:
Develop imaginative, experimental and informed approaches to textile design which explores the broader contextual and advanced opportunities in the field
Implement creative thinking strategies and examine areas for progression in the social, environmental and technical development of textile fields
Gather and present critical information and research insight for trends, colour, materials and sustainable practices.
Digital Storytelling: Using Narrative to Explore Your Creative Practice
More information to follow
Advanced Contextual and Visual Research
The aims of this module are to:
learn importance of contextual research to gain relevant knowledge and understanding to develop design concepts and ideas.
develop visual research skills to generate in-depth ideas and concepts to inform design practices.
learn importance of finding, evaluating and using information and resources from different topics.
develop professional skills in the presentation, both visually and orally.
Advanced Processes
The aims of this module are to:
engage in theoretical research to develop an understanding of technical skills and processes appropriate for the manufacture of a textile material and/or applied surface design.
understand how both analogue craft processes and digital technology can be advanced through acquired skill.
realise the opportunities to develop textiles in workshop settings using knowledge and design skills acquired through studio work.
Concept Development and Emerging Design Practices
The aims of this module are to:
Introduce a range of emerging design practices as disciplines in relation to textiles.
Develop a set of core design values and principles relevant to sustainable futures.
Enable the application of conceptual design skills and imagination to the possibilities of textiles whilst developing a personal design identity.
Professional and Business Practice
The aims of this module are to:
prepare students for a career in textile design and the creative industries and consider how to create an appropriate profile and promote themselves in a professional and career context
enable students to gain an insight into the broad opportunities and issues relating to the professional practice and enterprising activities they could pursue
enable students to explore, evaluate and use information, resources, ideas and resources from different topics.
Textile Design and Technology
The aims of this module are to:
build upon the technical knowledge already acquired in the workshops and encourage further experimentation with materials, yarns and processes in order to develop innovative fabrics to be used for textile design or textile art.
provide opportunities to integrate and enhance hand and digital skills to advance their creative skills.
promote an awareness of markets, trends and other influences and the application of this knowledge to textile conclusions.
encourage independent thinking, judgement and development and promote a more conceptual and individual approach to a personal or set project.
Research and Design Methods for Textiles
The aims of this module are to:
Develop an understanding of qualitative research methods relevant to textile design and their application to practice.
Explore a range of design methods in response to problems and issues within current textile systems.
Enable students to devise a practical and theoretical response to a design brief or challenge.
Speculative Futures
The aims of this module are to:
Discuss the notions of a critical art/design studio based on a fictional setting of social dreaming.
Identify and interpret the physical circumstances of a place, the social structure, and the basic principles of a non-human-centred community.
Conceptualise ideas to shape the essential objects required to sustain existence in a hypothetical setting, using an object-oriented design ontology and working in groups.
Facilitate various modes of visualisation and production to illustrate proposals and create a viable, feasible and convincing collective story.
Arts Management
The aims of this module are to:
give students an awareness and understanding of arts management as a discipline, in the context of arts organisations and the creative industries;
provide students with a context in which to explore ideas and practices related to professional environments they may wish to progress to post-graduation;
present students with the opportunity to evaluate and apply information, resources and ideas to a scenario relevant to their career futures.
Becoming a Responsible Practitioner
The aim of this module is to equip students with both the skills and mindset to uphold and reflect on the values of Responsible Design, namely design that is ethical, pluriversal, planet-centric, decolonial, transdisciplinary, and optimistic, in both the processes and outcome of the creative agenda.
Creative Dissent: Protest, Activism and Art

This module highlights the social production of art. It explores the extent to which art and cultural production contributes to protest movements and activates social and political transformation. Addressing historical and contemporary connections between art and activist practices, it will provide students with an understanding of the complex relationship between art, politics and wider social movements.
In addition to facilitating the development and contextualisation of their own socially-engaged studio or cultural practice, it will provide students with an opportunity to develop specialist interests for future study in Part C and to engage in the creation of a community of learners and researchers.
Creative Placemaking
The aims of this module are to:
explore how creative interventions can transform how spaces function
develop theoretical and practical understanding of how creative practitioners can actively work to inform placemaking.
Design - Creative - Art with Waste
The aims of this module are to:
Deliver a broad understanding of critical making with plastic waste materiality and enable students to engage with complex social challenges by applying art-design methods, creative strategies, and visual experimentation.
Foster critical engagement with historical, theoretical, cultural, political, social, and ethical dimensions of waste to enable students to develop visual practices across diverse design and art communication contexts.
Design for Heritage Futures
The aim of this module is to broaden the student's perspective, understanding and appreciation of cultural heritage, and the range of approaches, methods, tools, and emerging technologies, available to support the preservation and safeguarding of cultural heritage.
Students will practice the generation of speculative ideas through appraising academic literature and existing research, emphasising sustainable thinking in the context of preserving cultural heritage.
Drawing Characters: Representation and Identity
The aims of this module are to:
Raise student's awareness of identity and representation issues in character designs.
Equip students with transferrable character design skills that could be applied to a wide range of creative arts subject disciplines.
Design for Wellbeing
The aim of this module is to teach students how designed experiences and creative practice influence human wellbeing and how designers and/or creative practitioners can impact upon the positive wellbeing of people through their design and creative practice.
Story Design for Creative Industries
The aims of this module are to: learn basic elements of creating narratives for the story industry, to include film, TV, stage, animated film, and video games, and to provide a forum in which these skills can be practised.
The module will enable students to analyse and explore their own creative practice. They will design and develop their own short outline for a dramatic story, under the supervision of the module leader.
Dissertation
More information to follow.
Studio Practice: Self-Directed Practice
More information to follow.
Final Major Project: Portfolio and Professional Practice
More information to follow.
How you'll study
Our creative community provides students with an engaging studio setting, where a variety of teaching methods are used to support independent practice.
Students in their second and final year each have their own designated desk space, to stimulate an inspiring and supportive working environment. First-year students work in dedicated, multi-purpose studio spaces to reflect the breadth and variety of learning opportunities offered. We aim for 12 hours of contact time per week in the first year, which reduces slightly to 10 hours per week in the second year and 8 hours in the final year, aiding the development of independent learning.
Lectures

Seminars

Tutorials

Independent study

Supervision

Workshops

Practical sessions
How you'll be assessed
Modules on this course are assessed through coursework, using a range of methods.
This is to encourage the development of a broadly relevant set of skills and competencies for use in industrial practice or further study. Methods include practical projects, industrial and self-generated project work, technical knowledge and training, development drawing, visual research skills, essays and reflective work, seminar participation, visual and verbal presentations, contextual research projects, workbooks and logbooks, technical files, and an industrial placement report and research report.
Placement year
On this course, you'll have the opportunity to complete a year working in industry as part of your degree, which usually takes place after the second year of study.
A placement year provides an incredible opportunity to gain a whole year of invaluable experience, enhance your CV, and broaden your professional network. Placement students receive ongoing support from tutors and the Careers Network.
Whilst students are encouraged to seek out opportunities in companies that they might want to work with, the University can offer support via our strong network of long-standing links to national and international employers. Students can opt to attend a series of talks and tutorials throughout the second year to prepare them for entering the industry. Students have previously completed placements in cities including London, Paris, Stockholm, Copenhagen, New York, and Sydney.
Additional award
This course comes with the option to undertake a year in enterprise or a professional placement, at the end of which you will gain a Diploma in Professional Studies (DPS). This is an additional award to the final qualification you will receive once you have successfully completed this course.
Previous placement companies include
H&M, Alexander McQueen, Priestman Goode, Iris van Herpen, Jimmy Choo, Fusion Copenhagen, Karolina York Sydney, Timorous Beasties, Margo Selby, Paul Smith, House of Hackney, Dunelm, Next, Diane Von Furstenberg, ASOS, Burberry, Tom Ford, Oxfam, Sage Automotives, Again & Again and Designers Guild.
Study abroad
If you are interested in travelling whilst you study, there are placement opportunities in other countries, as well as options to spend from 3-12 months at one of our European or international partner universities.
Studying abroad offers an exciting way to experience new cultures, see more of the world, and expand your learning experience. It takes place after the second year of study – some students choose to spend the full year studying abroad; others prefer to spend a few months studying abroad and the rest on placement.
Students' project work
Our final year Textile Design students get to exhibit their projects at the annual degree show, which is attended by members of the public, the media and industry. It provides a fantastic opportunity for students to demonstrate their work's culmination across the degree, which is hugely varied and inspiring. There are other opportunities to enter competitions and exhibit in the industry, and we host a digital showcase for students to reach a wider audience.
Where you'll study
Students on the Textile Design BA have access to our range of state-of-the-art creative hubs. Each hub is home to the specialist workshops, tools, and machinery needed for any type of creative project.
The hubs are as follows: Creative Digital Technologies and Photography; Print, Dye, Weave, Stitch, and Digital Embroidery; Metals, Plastic, Wood, and Laser; Painting and Printmaking; and Ceramics and Mould-Making. All hubs are staffed by expert technical tutors who can help you achieve unrivalled levels of quality in your creative output.
Entry requirements
To learn more about the qualifications we typically accept, please select your country from the drop-down menu below.
General entry requirements
The entry requirements for each course should be read alongside the University's general entry requirements which give further details on acceptable subjects, alternative UK and international qualifications and minimum English language requirements.
Contextual admissions
The University's admissions process uses contextual information to provide insights into the context in which your academic qualifications have been achieved. This may influence the typical offers listed below.
Tuition fees for 2024 entry
UK fees
Full-time course per annum

£9,250

Placement year

Approx. 20% of the full-time fee
International fees
Full-time course per annum

£23,000

Placement year

Approx. 20% of the full-time fee
Tuition fees cover the cost of your teaching, assessment and operating University facilities such as the library, IT equipment and other support services. University fees and charges can be paid in advance and there are several methods of payment, including online payments and payment by instalment.
Additional costs
Tuition fees cover the cost of your teaching, assessment and operating University facilities such as the library, IT equipment and other support services. University fees and charges can be paid in advance and there are several methods of payment, including online payments and payment by installment.
Your future career
To bolster the curriculum's learning objectives, students frequently undertake projects, competitions, and collaborations with industry – particularly during the final year.
Through participating in these external activities, students can boost their employability and promote their work to major employers. Competitive opportunities include New Designers (London); in the past students from the course have collaborated on projects with employers including Milliken, Alexander McQueen, and H&M.
Recent graduates are presently employed as designers, stylists, technologists, and buyers in major national and international fashion, textile, and interior companies. Examples of roles include: fashion designer, assistant archivist, head of embroidery design, assistant buyer, assistant homeware designer, fabric buyer, childrenswear designer, handbag design assistant, textile print designer and merchandiser.
Career support services
Your time at Loughborough University will form a launchpad from which you can build an exciting career. With so many opportunities available, you'll never be short of ways to improve your employability.
Our award-winning Careers Network team is here to help and support you, offering everything from CV workshops, one-to-one advice sessions and mock interview practice sessions to high-profile employer events. We've got everything you need for a really successful future.
Companies students have worked for after graduating
Jaguar Land Rover, Harvey Nichols, Estee Lauder, Alexander McQueen, Abercrombie & Fitch, H&M, Burberry, Matthew Williamson, McLaren Automotive, Next, Ralph & Russo, Monsoon/Accessorize, Ted Baker, Seasalt, Joules, Laura Ashley, WGSN.
Compare our course stats at Discover Uni
4 years full-time with placement year