Our coffee story
Creating our own unique blends
In recent times, it has been noted that customer trends are moving away from high street coffee chains and instead beginning to enjoy the taste of more artisan coffees. This has been evidenced through this recent article, published in the Guardian. Now seems to be the perfect time for Loughborough to embrace this idea and share it with our staff and students throughout the campus.
What is artisan coffee?
According to the Artisan Coffee and Food Marketing blog, Artisan coffees focus on the quality, right from the grower taking extra steps to ensure quality results, to the roaster who pays a premium price to ensure the very best quality is achieved. Artisan coffees are usually developed using sustainable farm practices, respecting the habitat and adhering to good production values at each stage, which ultimately achieves a quality of product that may not be possible for large scale production processes.
Finding the right flavour for Loughborough
Having consulted students and staff via surveys and discussions, it was decided that Loughborough University would benefit from having its own unique brand of coffee, with its own custom blends. We wanted to be sure to approach this challenge in the right way, and so turned to our main coffee supplier, Cafeology for help. The result was to set up a taste testing event at the Village bar on the 23rd January 2018, where many different types of light and dark roasts were made available to try.
Students and staff were invited to try these and feedback their views and preferences, with Cafeology's Chief Barista - Andy McClatchey - on hand to provide expert guidance on delivery and flavours. The result of which was to identify two preferred coffees, one light roast and one dark roast.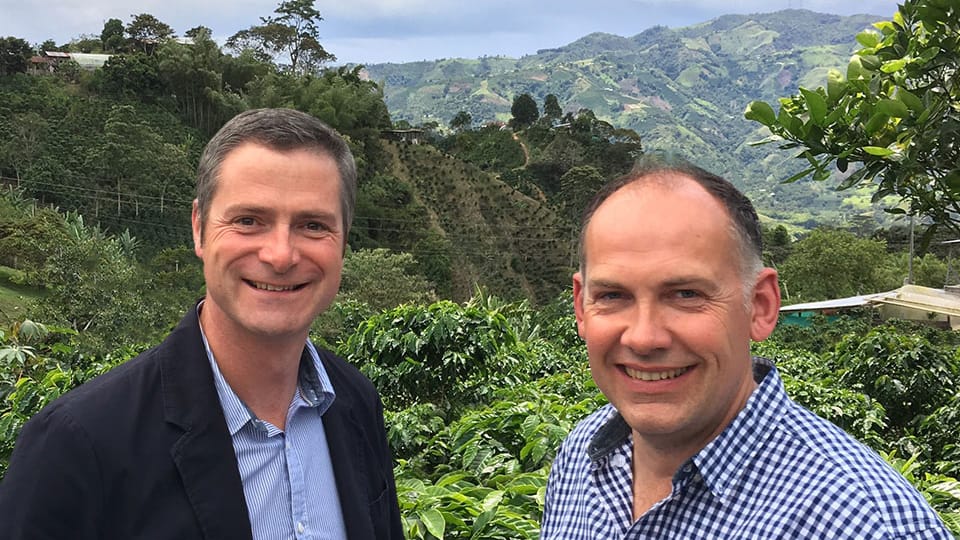 Who are Cafeology?
Cafeology are a British company based in Sheffield, who supply coffee to many academic and non-academic orgnisations, including Pizza Hut, Virgin Atlantic Airways, Fischers of Baslow Hall 1 Michelin *, The Alexandra Palace, The Crucible Theatre, Chatsworth Farm Shop and the Youth Hostels Association. They have a strong commitment to social responsibility with their products and services, and to sustainability, in sourcing to minimise impact on the environment. They have a purpose-built roastery, located in Sheffield where coffee is roasted using high quality Diedrich roasters.
The beans are then tested before and after roasting for moisture and density levels, to ensure consistency in the coffee produced. They also have a team of expert roasters, and quality control at every step of the process.
Where can I try this coffee?
You can try the new Loughborough blends at any outlet with the Coffee House badge across campus, located in the newly refurbished Martin Hall Cafe or Sir David Davies Cafe, Holywell Cafe, the EHB Bar and the Village Bar.
Visit a Coffee House