Meet & Eat
Meet up and get something to eat! Our casual dining is inspired by the diversity of our campus, there's lots of choice. Quick food service, high street style hot meal offers, self-serve and served meal options.
EHB Grill
Village Bar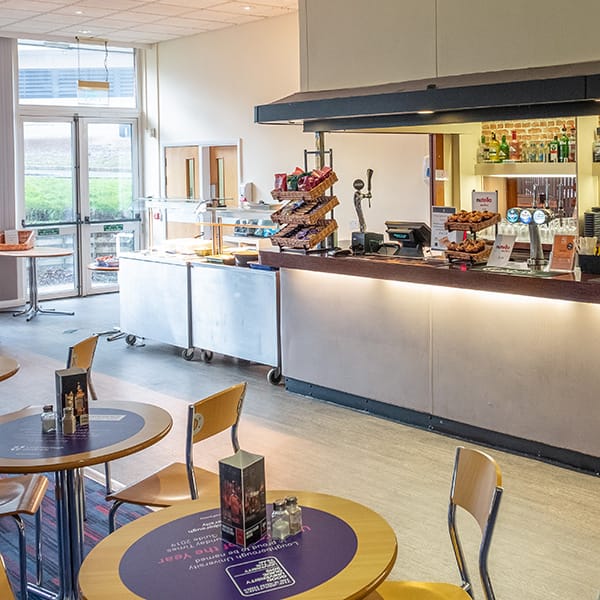 Located in the heart of the student village, the Village Bar serves a wide range of food 7 days a week including full English breakfast, burgers, pizzas, salads and a daily carvery Monday to Friday in a relaxed friendly atmosphere. The Village Bar is also open evenings to show live sporting events and is available for private hire.
Library Café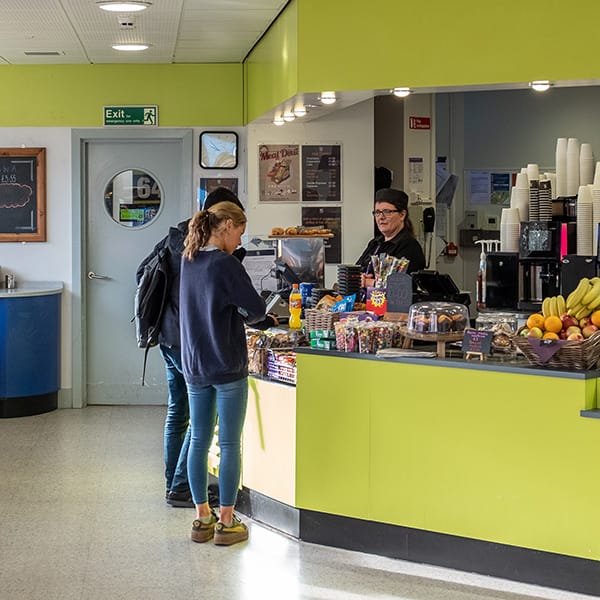 Holywell Café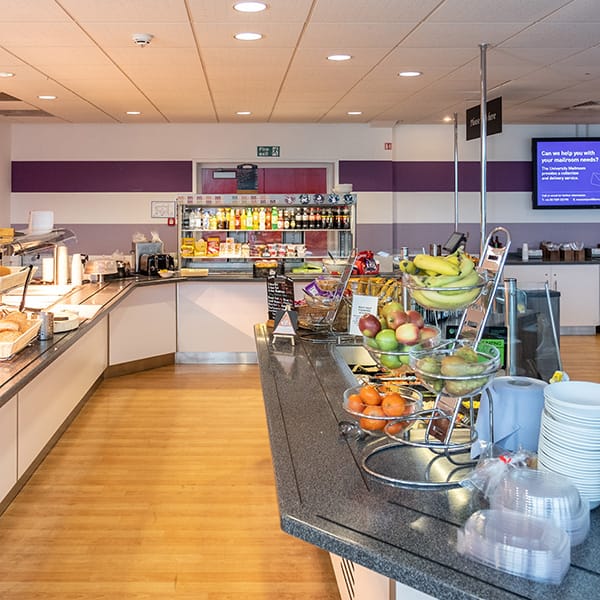 SportPark Café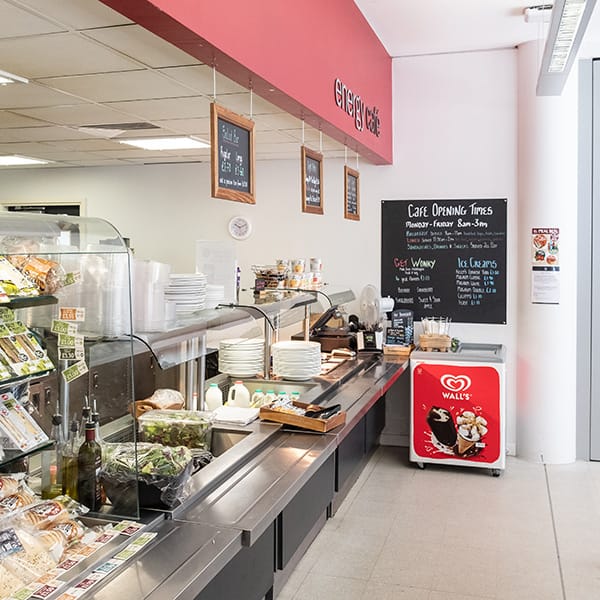 Based in our SportPark Building on the West side of campus. The café offers a selection of breakfast items for early risers, whilst a wide range of sandwiches, salads and hot snacks, with plenty of healthy options featuring on the lunchtime menu.