Coffee House
Comfortable and relaxing community hubs offering a premium café experience. Enjoy our integrated learning, meeting and greeting spaces which are complemented with premium food and beverages.
Loughborough University has developed its very own unique blend of coffee beans with the expert guidance of Cafeology. These blends have been carefully selected and crafted by our very own barista team and then taste tested and chosen by you, the customer. Look out for the blends across campus wherever you see a Coffee House logo. Each roast contains 80% Arabica coffee beans. The blends have been seperated into two options:
Light Roast
Medium roasted milk chocolate notes for a delicate mellow finish
Dark Roast
Traditionally slow roasted for a classic italian style coffee with toffee, caramel and chocolate notes
Prices
£2.30 Mocha
£2.10 Hot Chocolate
£2.00 Flat white


£1.75 Americano
£2.10 Latte
£2.10 Cappuccino
£1.70 Espresso
£1.70 Ristretto
£1.80 Macchiato


£1.20 Tea
£1.40 Artisan Tea
£1.50 Artisan Guest Tea
Loose leaf Artisan tea
£1.40 original tea / £1.50 guest tea
Currently only available in Martin Hall Café
Martin Hall Café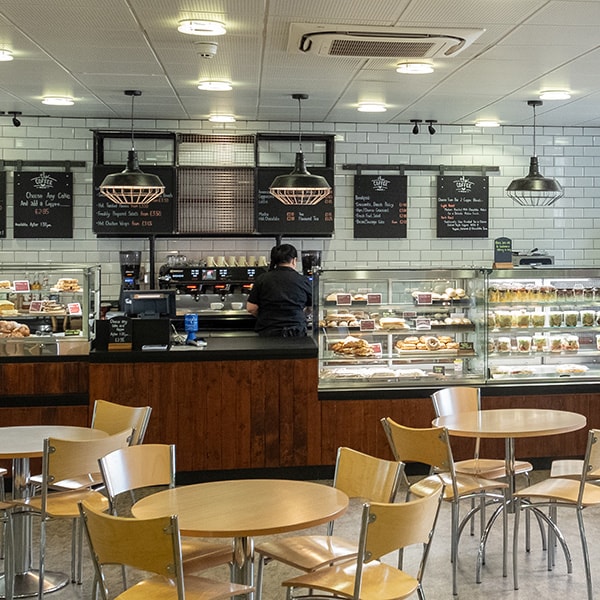 Sir David Davies Café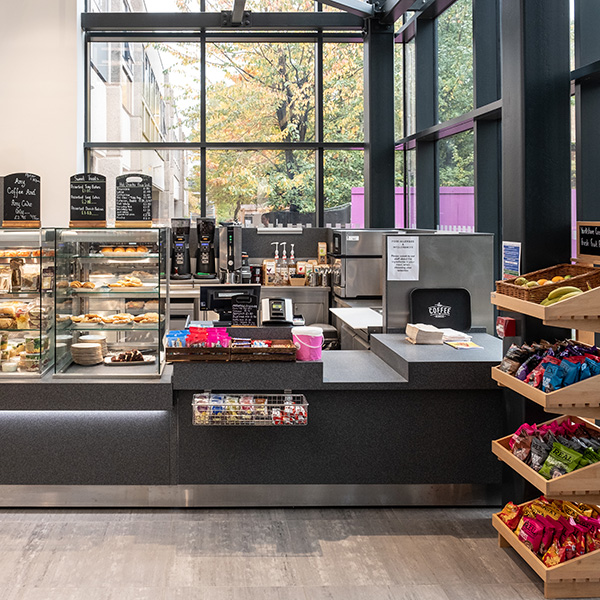 EHB Grill
Village Bar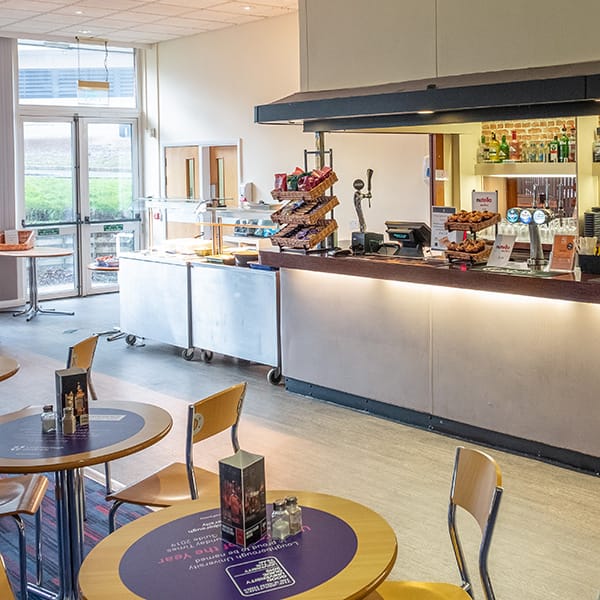 Located in the heart of the student village, the Village Bar serves a wide range of food 7 days a week including full English breakfast, burgers, pizzas, salads and a daily carvery Monday to Friday in a relaxed friendly atmosphere. The Village Bar is also open evenings to show live sporting events and is available for private hire.
Holywell Café