Coffee House
Comfortable and relaxing community hubs offering a premium café experience. Enjoy our integrated learning, meeting and greeting spaces which are complemented with premium food and beverages.
Loughborough University has developed its very own unique blend of coffee beans with the expert guidance of Cafeology. These blends have been carefully selected and crafted by our very own barista team and then taste tested and chosen by you, the customer. Look out for the blends across campus wherever you see a Coffee House logo. Each roast contains 80% Arabica coffee beans. The blends have been seperated into two options:
Light Roast
Medium roasted milk chocolate notes for a delicate mellow finish
Dark Roast
Traditionally slow roasted for a classic italian style coffee with toffee, caramel and chocolate notes
Prices
£2.10 Mocha
£2.00 Hot Chocolate
£2.00 Flat white
£1.65 Americano
£2.00 Latte
£2.00 Cappuccino
£1.30 Espresso
£1.60 Double Espresso
£1.30 Macchiato
£1.85 Double Macchiato
£1.15 Tea
£1.25 Flavoured Tea
Sir David Davies Café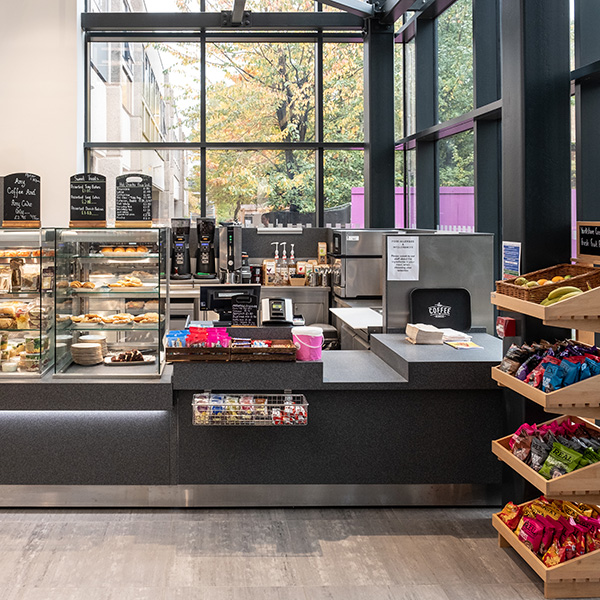 Opening times
Monday to Friday
8.30am - 4.30pm
Located in the Sir David Davies building in West Park, this café serves a great range of hot and cold drinks, filled breads, jacket potatoes, hot pastries, cakes and confectionary items. Everything can be eaten in or taken away.
EHB Grill
Opening times
Monday to Friday
8.30am - 3.30pm
Village Bar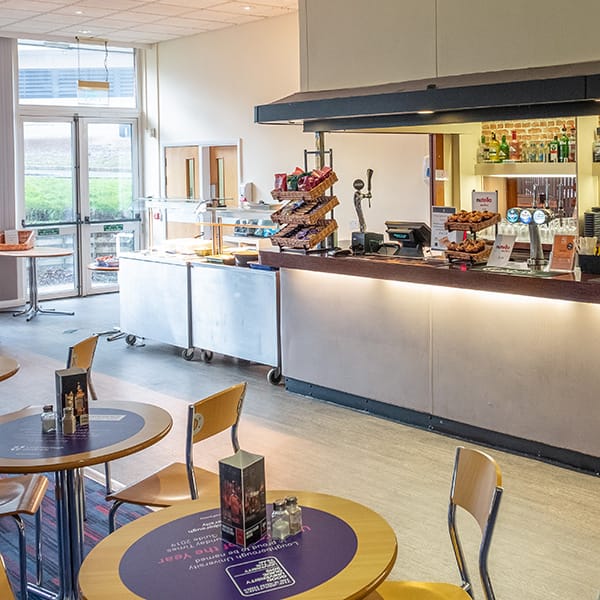 Opening times
Monday to Thursday
12pm - 2.00pm
Friday
9.30am - 2.00pm
For Hospitality Bookings:
Tel: 01509 223810
Located in the heart of the Student Village, the bar serves a wide range of food including a full English Breakfast, fresh made pizza, paninis, burgers, salad and pub style food in a friendly atmosphere. Enjoy food cooked to order from our grill, plus our roast of the day available Monday to Friday.
Holywell Café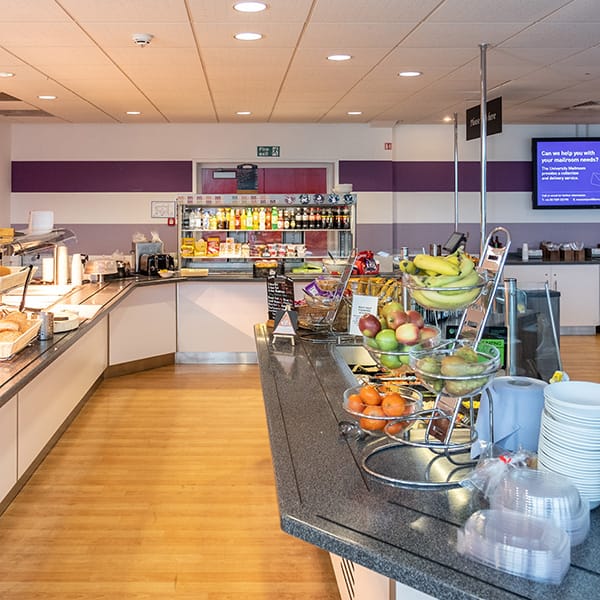 Opening times
Breakfast Served
8.00am - 10.30am

Monday to Friday
8.00am - 3.30pm
Martin Hall Café
Serving Costa Coffee
Opening times
Monday to Friday
8.30am - 4.00pm
Martin Hall Café offers a wide range of food options, including food cooked to order, a salad bar and also a selection of freshly made baguettes. Located on the right as you enter the building, the café caters for students and staff who would like a coffee or perhaps a lunchtime meal. This outlet also serves Costa coffee.