About the course
With a growing urban population worldwide, more questions are being asked of the sustainability of the built environment than ever before. To understand the challenges faced by the increasing urbanisation of the planet this course re-establishes the creative nature of engineering thinking in architectural design.
Designed in close collaboration with leading practices, the programme takes a multidisciplinary approach to engineering design linking theoretical principles of the taught subject to a fully integrated style of building design.
High quality learning experience
Capitalising on the long-standing reputation of Engineering at Loughborough University, this course ensures you will develop knowledge in areas of architectural design, structural engineering and building energy performance. Preparing you with the skills needed to flourish as a contemporary building designer.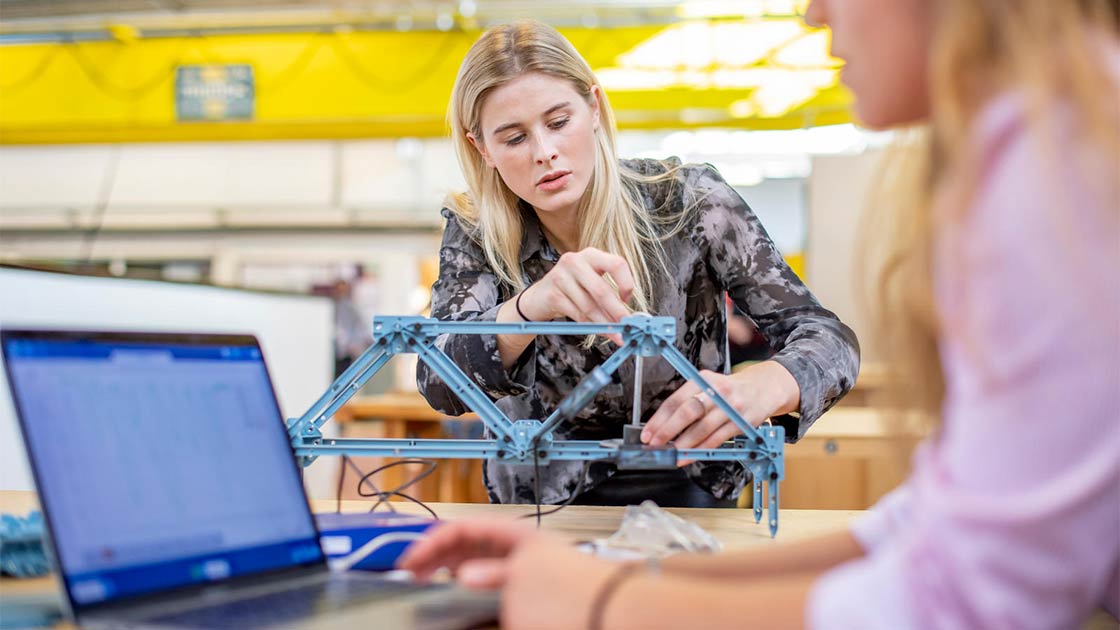 The course includes a wide variety of design projects informed by real demands of communities and stakeholders to give our students in-depth designing experience.
Additionally, Grand Tours have always been viewed as the best way to discover and learn from existing buildings and so our students will attend a study trip in Europe, allowing them to benefit from the experience of state-of-the-art building design.
Professional accreditation
As is the multidisciplinary nature of the course, we are seeking accreditation from the JBM (Joint Board of Moderators), CIBSE (Chartered Institution of Building Services Engineers) and CIOB (Chartered Institute of Buildings) for both the MEng and BEng programmes. Full accreditation is only possible when the first cohort of students graduate.
The School maintains a strong relationship with these boards as they accredit all the School's current programmes. As a school and institution, we take the process of course accreditation very seriously and have a vast wealth of experience with numerous professional bodies.
Key course features
We have developed several key features that we feel collectively sets our course apart from others and creates a unique flavour of architectural engineering education.
We offer both a BEng and a MEng degree, with despite the latter having higher entry requirements you can progress across if successful in your first years of study.
Integrated placement year
Architectural Engineering actively supports a year in practice between the second and third year. There are a number of advantages if you choose to take this opportunity including an additional qualification from the School, essential real-life experience and being paid whilst learning.
Europe study trip
The Architectural Engineering programme will organise one study trip in Europe (e.g. Amsterdam, Barcelona, Berlin, Paris etc.) for students, allowing them to benefit from the experience of state-of-the-art building design.
Real world design projects
As part of the European study trip, students will have the opportunity to be exposed to exemplar buildings and infrastructures informed by real demands from communities and stakeholders.
Research collaboration
Our staff are composed of world leading experts, meaning you will be the first to know about our latest findings. Conversely you will acquire the skills necessary to perform research, both through your design projects and more traditional formats.
Working with practitioners
To ensure students gain an appropriate industrial perspective, leading practitioners in the fields of architecture and engineering will contribute to guest lectures on modules that constitute the course.
Building Energy Research Group (BERG)
Taking advantage of the School's internationally renowned Building Energy Research Group (BERG), this aspect of building design is incorporated into our programme along with Structural Engineering and Architectural Design.