Product Design and Technology
BSc (Hons) degree
4 years full-time with placement year or 3 years full-time
Fees for 2023-24

(per academic year)

UK: £9,250

International: £27,250

Fees for 2024-25 entry are to be confirmed.

UCAS codes

4 years full-time with placement year: HJ79

3 years full-time: HJ7X
Overview
The Product Design and Technology BSc (Hons) degree is a trans-disciplinary course that sets out to educate and energise the next generation of product designers.
Its primary aim is to teach skills that enable the definition of new product opportunities, defined through applied research, tested through working prototypes, and detailed in terms of design for manufacture.
The course is underpinned by the concept of responsible design, which is embodied through the consideration of ethical interaction with users and clients, and product design which is inclusive and sustainable. Teaching takes a technologically innovative approach to the design and creation of beautiful, ingenious, functional, and viable products, developing students to become responsible designers who can establish technology-focused, creative responses across both creative and engineering domains.
This accredited course takes a technologically innovative approach to the design and creation of beautiful, ingenious, and functional products. It is well suited to students who are excited at the prospect of utilising modern technology for the creation of contemporary design solutions.
Why you should choose us
1st
in the UK for Product Design
The Guardian University Guide 2023
32nd
in the world for Art and Design
QS World University Rankings by Subject 2023
2nd
in the UK for Art and Design
The Times and Sunday Times Good University Guide 2023
2nd
in the UK for Art and Design
The Complete University Guide 2023
£21M
Purpose-built Design building
100%
of research impact in Art and Design rated 'world-leading' or 'internationally excellent'
REF 2021
Why you should study this course
Students choosing to undertake this course tend to be rational and precise, with the ambition to improve product functionality with a view to enhancing user performance and/or lifestyle.
Loughborough provides an intellectually stimulating environment where aspiring product designers are encouraged to develop the critical, analytical, conceptual, and practical skills necessary to propose, justify, and demonstrate innovative solutions for new and future products. This comes with expert guidance from academic staff who are at the forefront of cutting-edge research in Product Design and Technology, and/or with many years of experience working in industry.
As a result of our outstanding industry links, students can engage in a range of design competitions and live briefs set by leading consultancies and industrial powerhouses within the field of design. Competitions include but are not limited to the 3D Hub Student Innovation Awards, the James Dyson Awards, StarPack Awards, and the RSA Student Design Awards. Several final year students are also selected to showcase their work at the esteemed New Designers exhibition in London.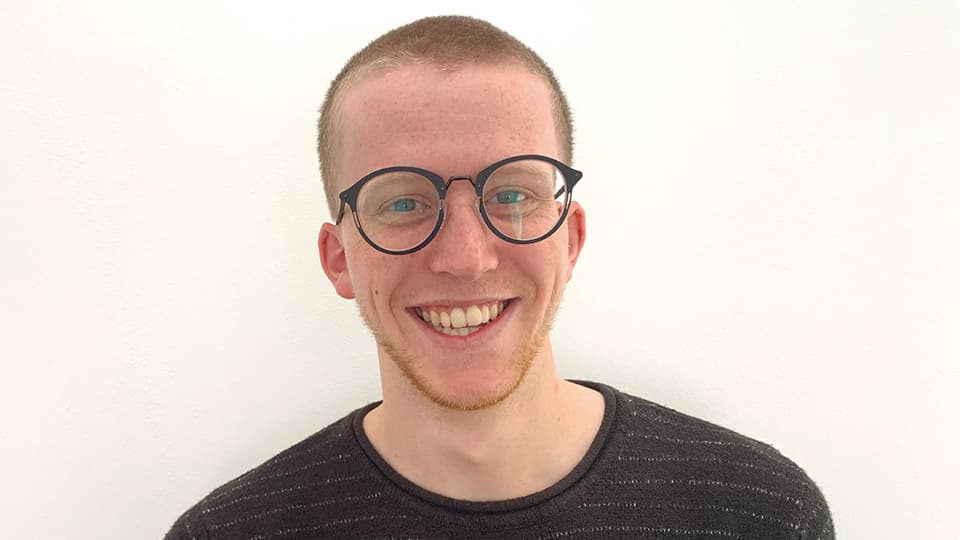 Greg Saul
Recent graduate
During my placement year at TWO-O, Amsterdam, I was made lead designer after four months as a design intern. I oversaw manufacturing projects and made important managerial and design decisions.
Kenya Smith
Recent graduate
I completed part of my placement year in Norway, where I embraced a different culture and deepened my knowledge of sleek, Scandinavian design.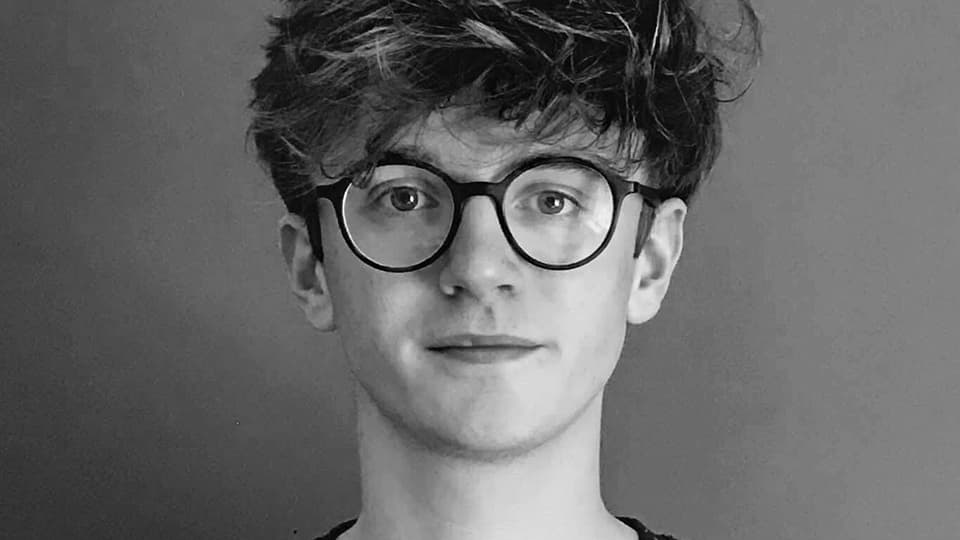 Cameron Smith
Recent graduate
Staff are exceptional, their knowledge and assistance has pushed me to improve week on week... The projects set are engaging from the very beginning and push you to reach your full potential.
Professional recognition
Our Product Design and Technology BSc (Hons) course is accredited by the Institute of Engineering Designers (IED).
IED is the premier membership body that represents product and engineering designers. Accreditation by the IED recognises that our Product Design and Technology BSc course meets an internationally recognised standard of professional competence, ethics, career development goals, and professional aspirations.
As a student on this course you will initially be able to enrol as an IED Student Member, which gives you the opportunity to network with students from other institutions as well as those already working in the industry. An IED Student Membership can also help you to gain professional recognition as a Professional Product Designer or CAD specialist.
What you'll study
The Product Design and Technology BSc course offers a selection of carefully crafted compulsory and optional modules. Years 1 and 2 focus on developing fundamental design skills and knowledge via practical and skills-based modules. During the final year, students apply this learning to a year-long, self-directed, major project that has a product design and technology focus.
The information below is intended as an example only, featuring module details for the current year of study. Modules are reviewed on an annual basis and may be subject to future changes – revised details will be published through Programme Specifications ahead of each academic year. Please also see Terms and Conditions of Study for more information.
Design at SDCA

This module aims to assist students with the transition into university design education - becoming familiar with the process of Design at Loughborough. Both individually and in teams, students will be encouraged to develop and foster imaginative and creative capabilities across the core design practice competencies of sketching, model-making, and CAD.
Understanding People
The aims of this module are for students to To further develop a fundamental understanding of design practice skills by extending and enhancing the design development and concepting skills introduced in module DSA301: Design at SDCA. Students will also become familiar with user research as the basis to design compelling product experiences.
Mechanical Principles for Product Design
The aim of the module is to develop a fundamental understanding of the mechanics of solids and machines, relevant to the needs of product designers. Understanding will be developed through mathematical description and analysis, alongside practical investigations, to develop analytical skills and independent thinking as applied to mechanical design.
Introduction to Digital Fabrication for Design
The aim of the module is to develop an understanding of digital manufacturing techniques, materials and related mechanical considerations when creating functional prototypes and end products as parts of the wider product design cycle.
Prototyping for Manufacture
The aim of this module is to introduce design students to prototype planning and significant three-dimensional manufacturing techniques that they will need in order to prototype and realise their designs. Students should become familiar with the decision-making processes needed to plan appropriate prototyping strategies and to appropriately communicate design intent using engineering drawing and notation. The parts that are manufactured in this module will be utilised in a product design process in the Augmented Reality Prototyping module.
An introduction to electronics and programming for product design
The aim of this module is for the student to become familiar with the selection and use of appropriate modelling methods to predict the performance of electronic systems relevant to product design and subsequent practical implementation. This is followed by the development of knowledge and skills in applied electronics/embedded systems and use of electronics CAD systems for application in the design of products and systems. This module seeks to develop skills associated with numeracy as well as the capability to learn independently.
Augmented Reality Prototyping
The aim of this module is to introduce the methods that allow rigorous testing and evaluation of product prototypes. This is supported by a design practice project and user evaluation experiment where the testing techniques are practiced. The students will be provided with an opportunity to protype the interior and exterior of a product prototype using both physical and virtual means.
Design for Manufacture
This module provides students with the opportunity learn, utilise, and demonstrate responsible design practices, prototyping, and precision manufacturing within the context of a full design-to-manufacture (injection moulding) product development process.
Design Communication
This module aims to support students in extending and enhancing key communication and presentation techniques for the creation of an outward facing professional design identity.
Applied Mechanics, Materials and Sustainability
Students on this module will investigate selected phenomena from the mechanics of material, machines and systems dynamics applicable to product design. They will further develop their analytical skills for the resolution of problems in mechanical science, and develop an experiential base for the exercising of judgement and perception in mechanical design.
New Product Development
The aims of this module are for the student to engage in the activities of industrial design practice to develop a compelling proposition and proposal for the design of a connected device which utilises the benefits of internet of things connectivity. This module allows students to experience an industrial design-focused new product development process that emulates that of professional practice.
Studio Product Design
The aim of this module is for students to practice the development of a product proposal in response to a top-level brief suitable for presentation within the initial phases of a consultancy project.
Electronics, Programming, and Interfacing for Design
The aim of this module is for the student to engage in activities so that the student explores the practical application of knowledge and skills in relation to the further development of fundamental electronic systems to support the prototyping of appropriate electronic functionality for product design.
Arts Management
The aims of this module are to:
give students an awareness and understanding of arts management as a discipline, in the context of arts organisations and the creative industries;
provide students with a context in which to explore ideas and practices related to professional environments they may wish to progress to post-graduation;
present students with the opportunity to evaluate and apply information, resources and ideas to a scenario relevant to their career futures.
Becoming a Responsible Practitioner
The aim of this module is to equip students with both the skills and mindset to uphold and reflect on the values of Responsible Design, namely design that is ethical, pluriversal, planet-centric, decolonial, transdisciplinary, and optimistic, in both the processes and outcome of the creative agenda.
Creative Dissent: Protest, Activism and Art

This module highlights the social production of art. It explores the extent to which art and cultural production contributes to protest movements and activates social and political transformation. Addressing historical and contemporary connections between art and activist practices, it will provide students with an understanding of the complex relationship between art, politics and wider social movements.
In addition to facilitating the development and contextualisation of their own socially-engaged studio or cultural practice, it will provide students with an opportunity to develop specialist interests for future study in Part C and to engage in the creation of a community of learners and researchers.
Creative Placemaking
The aims of this module are to:
explore how creative interventions can transform how spaces function
develop theoretical and practical understanding of how creative practitioners can actively work to inform placemaking.
Design - Creative - Art with Waste
The aims of this module are to:
Deliver a broad understanding of critical making with plastic waste materiality and enable students to engage with complex social challenges by applying art-design methods, creative strategies, and visual experimentation.
Foster critical engagement with historical, theoretical, cultural, political, social, and ethical dimensions of waste to enable students to develop visual practices across diverse design and art communication contexts.
Design for Heritage Futures
The aim of this module is to broaden the student's perspective, understanding and appreciation of cultural heritage, and the range of approaches, methods, tools, and emerging technologies, available to support the preservation and safeguarding of cultural heritage.
Students will practice the generation of speculative ideas through appraising academic literature and existing research, emphasising sustainable thinking in the context of preserving cultural heritage.
Drawing Characters: Representation and Identity
The aims of this module are to:
Raise student's awareness of identity and representation issues in character designs.
Equip students with transferrable character design skills that could be applied to a wide range of creative arts subject disciplines.
Design for Wellbeing
The aim of this module is to teach students how designed experiences and creative practice influence human wellbeing and how designers and/or creative practitioners can impact upon the positive wellbeing of people through their design and creative practice.
Story Design for Creative Industries
The aims of this module are to: learn basic elements of creating narratives for the story industry, to include film, TV, stage, animated film, and video games, and to provide a forum in which these skills can be practised.
The module will enable students to analyse and explore their own creative practice. They will design and develop their own short outline for a dramatic story, under the supervision of the module leader.
Live Projects
More information to follow.
Final Year Design Practice (Product)
The aims of this module are for the student to:
integrate and apply knowledge, skills and values from modules studied throughout the programme in a significant design project, over a period of two semesters;
demonstrate core competencies in Design, creative approaches to innovation, and practical skill related to design development.
Applications of Mechanics and Electronics for Design
The ability to integrate practical electronics and mechanics for prototyping products is a fundamental quality of a well-rounded designer. This module aims to provide the opportunity and environment for students to extend their knowledge and skills in electronics and mechanics and to practice integrating these skills by designing and creating a functioning prototype within a specified budget.
Optional modules (choose one)
Sustainable Design
This module aims to prepare design students with the knowledge and skills required to develop innovative sustainable design solutions.
Design Research
The aims of this moduel are to develop an in-depth knowledge about an aspect or topic of design in relation to, for instance, to extend investigative, project management and report writing capability.
User Experience Design
The aim of this module is to broaden the experience and skills of the student designer to include knowledge of, and competence with, human centred design principles and screen-based product design and communication.
Computer Aided Modelling and Manufacture
The aims of this module are for the student to gain a greater understanding of Computer Aided Design (CAD) and Manufacture (CAM), and what computer supported technologies bring to the design process. The module will allow the student to build on core CAD/CAM skills developed in Parts A and B of the programme through the theoretical and practical application of advanced CAD/CAM techniques.
Design for 3D Printing
The aims of this module are for the student to gain a greater understanding of 3D Printing (also known as Additive Manufacturing) and how to design components and products that fully exploit the advantages of 3D Printing within in the limitations of the technologies. The module is aimed at producing end-use parts and not prototypes. The module will allow the student to build on CAD skills developed in Parts A and B of the programme through the theoretical and practical application of appropriate design guidance, 3D printing preparation software and low-cost polymer material extrusion 3D Printing.
Opportunity to learn new languages
You can give your degree an international edge by taking credit-bearing language modules as part of your course.
The University Language Centre provides a range of modules in French, German, Spanish and Mandarin Chinese from beginners' level upwards. You may take these language modules as part of your degree, enter the programme at your level of competence and work upwards one semester at a time.
Through your language modules you will practise a range of transferable skills, from face-to-face communication and presentation skills, to producing multi-media materials, you will develop skills in your chosen language in small, interactive classes, and will gain greater cultural competence as you move up the levels.
How you'll study
Teaching and learning on the Product Design and Technology BSc (Hons) course is hugely varied and conducted using a variety of face-to-face and online activities. Each year consists of two semesters and each semester is split into two six-week taught blocks. Modules typically run entirely within one six-week block. There will be a week of independent learning activities following each six-week block.
Lectures

Seminars

Tutorials

Independent study

Group work

Supervision

Workshops

Laboratory work

Design studio

Practical sessions
How you'll be assessed
Assessment methods are varied and include the following methods: design projects and case studies; workshop and lab logbooks, sketchbooks, and development folios; mid and hi-fidelity physical and digital prototypes; presentation boards; research and design reports; in class and online tests; and verbal presentations.
Placement year
On this course you'll have the opportunity to complete a year working in industry as part of your degree, which usually takes place after the second year of study.
A placement year provides an incredible opportunity to gain a whole year of invaluable experience, to enhance your CV and to broaden your professional network, and can lead to a variety of exciting opportunities.
In the past, some of our students have impressed their placement employers greatly and even seen some of their ideas patented and developed into real-life products or services. Others have been offered permanent employment to return to after graduation; or had their final year of study sponsored by their placement company.
Typically, students complete a year-long placement with one company, but it is possible to complete up to 3 shorter placements. Our School offers a dedicated, in-house placement team to help source placements and support students across the placement year.
The School of Design and Creative Arts at Loughborough has strong and long-standing industry links – our students can benefit directly from these through accessing a variety of flexible work placements both in the UK and internationally.
Additional award
This course comes with the option to undertake a year in enterprise or a professional placement, at the end of which you will gain a Diploma in Professional Studies (DPS). This is an additional award to the final qualification you will receive once you have successfully completed this course.
Featured placement year companies
Adidas; BAE Systems; Bentley; Bosch; Cambridge Consultants; DCA; Design Reality; DesignbyTouch; Diageo; F.A. Porsche Design; IBM; Jaguar Land Rover; Kinneir Dufort; Lego; Lloyds Digital; L'Oreal; Makino; Microsoft; Mondelez; Nissan; PA Consulting Group; PDD; Princess Yachts; Priestman Goode; Procter & Gamble; PUMA; Reckitt Benckiser; Rolls Royce; SharkNinja; Smallfry; Triumph Motorcycles; Unilever; Urbis Schreder; Vax; Walt Disney Company.
Study abroad
If you are interested in travelling whilst you study, there are placement opportunities in other countries too, as well as options to spend from 3-12 months at one of our European or international partner universities.
Studying abroad offers an exciting way to experience new cultures, see more of the world, and expand your learning experience to include other cultural perspectives to design. It takes place after the second year of study – some students choose to spend the full year studying abroad; others prefer to spend a few months studying abroad and the rest on placement.
Additional award
This course comes with the option to study abroad for a year, at the end of which you will gain a Diploma in International Studies (DIntS). This is an additional award to the final qualification you will receive once you have successfully completed this course.
Students' project work
Our final year Product Design and Technology students can exhibit their projects at the annual Design Degree Show, which is attended by members of the public, the media and industry. A VIP employers day allows industry representatives to talk directly with students about their projects, and many students secure their first graduate job following this. The Degree Show provides a fantastic opportunity for students to demonstrate the culmination of their work across the degree, which is hugely varied and inspiring.
Where you'll study
All our Design courses are housed in the £21M, purpose-built design building, equipped with state-of-the-art facilities and equipment.
These include interconnecting workshops, studios, specialist technology and prototyping laboratories, display areas, and high specification computer facilities. Our specialist CAD/CAM facility includes 3 axis CNC milling machines, industry standard 3D printers, laser cutters, and water jet cutting. We are also proud to offer cutting-edge research facilities and expertise in 3D scanning, motion capture, eye-tracking, and driving simulation.
Entry requirements
To learn more about the qualifications we typically accept, please select your country from the drop-down menu below.
General entry requirements
The entry requirements for each course should be read alongside the University's general entry requirements which give further details on acceptable subjects, alternative UK and international qualifications and minimum English language requirements.
Contextual admissions
The University's admissions process uses contextual information to provide insights into the context in which your academic qualifications have been achieved. This may influence the typical offers listed below.
Tuition fees for 2023 entry
UK fees
Full-time course per annum

£9,250

Placement year

Approx. 20% of the full-time fee
International fees
Full-time course per annum

£27,250

Placement year

Approx. 20% of the full-time fee
Fees for 2024-25 entry are to be confirmed.
Tuition fees cover the cost of your teaching, assessment and operating University facilities such as the library, IT equipment and other support services. University fees and charges can be paid in advance and there are several methods of payment, including online payments and payment by instalment.
Additional costs
While the cost of your tuition covers lots of things, it doesn't cover everything. For instance, this course doesn't cover the cost of any stationary, printing, books or re-assessments which you might need.
All costs for direct engagement in taught sessions are included as part of the tuition fees – this includes some materials used in the workshops and safety equipment. Students will need to cover the costs of project work and the creation of design folios. This amount will depend on material and manufacturing process selection, as well as other creative choices the student makes.
The final mark awarded for all assessed submissions bears no relation to the amount of money spent on the work. Students will not gain any marking advantage merely through the costly development of work.
Your future career
We want all our students to graduate with the drive and determination to succeed in the creative industries, as the next generation of talented designers that are capable of effecting meaningful global change.
Our expertise is built upon the key design principles of aesthetics, technology, and understanding the user and their environment. We aim to maintain our reputation for creating highly employable design graduates, combining a rich history of industry engagement with the future opportunities of this highly reputable product design course.
Graduates from our Product Design and Technology BSc course have entered a variety of careers, including as consumer product designers, product design consultants, digital and 3D printing designers, design engineers, product interface designers, chief design officers, product technologists, CAD/CAM experts, entrepreneurs, product buyers and technical salespersons.
Career support services
Your time at Loughborough University will form a launchpad from which you can build an exciting career. With so many opportunities available, you'll never be short of ways to improve your employability.
Our award-winning Careers Network team is here to help and support you, offering everything from CV workshops, one-to-one advice sessions and mock interview practice sessions to high-profile employer events. We've got everything you need for a really successful future.
Companies students have worked for after graduating
McLaren Racing; PriestmanGoode; Dyson; Joseph Joseph; Gravity Industries; Williams Racing; Crux Product Design; Princess Yachts; Deloitte Technology Consulting; IBM iX; Smallfry.
Compare our course stats at Discover Uni
4 years full-time with placement year