Energy
Our transdisciplinary research provides solutions to help address one of our greatest challenges – global climate change. Research priority areas reflect challenges throughout the cycle from new technology development to real world system performance and end use energy demand – set in a sustainable and clean low carbon context.
Our expertise domains combine engineering and physical sciences, detailed computer-based simulation capability, economic, policy and socio-technical research. We work with industry, policymakers, including national and international government agencies and NGOs such as the World Bank, United Nations and UK Environment Agency to deliver sustainable solutions and achieve far-reaching impact.
Energy transformation
Our research aims to optimise the performance of photovoltaic (PV) materials and devices including increasing the stability and conversion efficiency of cadmium telluride (CdTe) solar cells and the development of improved anti-soiling and anti-reflective coatings to optimise solar module performance.
Applied PV expertise enables realistic predictions of real-world yield which feeds into investment assessment, supply capability to meet end user demand and integrated network modelling. We lead the Joint UK-India Clean Energy Centre (JUICE), which is advancing integration of PV and storage technologies into power networks to enable improved living standards.
We apply aeroelasticity, aerodynamics, rotor and structural dynamics, vibration control, and system design and analysis for wind turbine optimisation, on and offshore. We are also active in computational modelling of wave energy converters. FrameTM, a novel ceramic coating to suppress wind turbine radar interference has been developed in collaboration with Trelleborg Applied Technologies, with the potential to unlock many gigawatts of latent green power and predicted annual sales in excess of £10m.
We are also developing new rural bioenergy systems in collaboration with partners in India and Ecuador. Research has focused on feedstocks, performance and the design of biogas systems and the potential for small-scale electricity grids from biomass resources such as wastes and agricultural residues.
Supergen Solar Network+
We lead a £1 million programme to maintain and improve an inclusive and co-ordinated network for the UK's photovoltaics research community. The network includes all solar technologies from fundamental research through to module engineering, champions the role of solar in the overall energy mix and engages all stakeholders including industry, government, and finance. It also provides an open knowledge exchange facility, featuring the expertise of 10 energy research-intensive universities.
Energy storage
We are developing cheaper and more efficient energy storage systems for the management of heat and electricity. Our Thermal Energy Storage Materials Characterisation and Systems Testing Lab within CREST provides a nationally unique research platform for the development of existing and disruptive technologies linked to heat generation, distribution and storage, including phase change materials/composites and thermo chemical heat storage materials, evaluating both long-term multiple cycle and extreme condition performance.
A leading UK University for engine systems research, we work with global partners, including Rolls-Royce, Caterpillar and BAE systems, to develop and improve internal combustion engines and propulsion technologies for applications across the automotive, aerospace, marine and power generation sectors. Our research encompasses engine efficiency, emissions, durability, performance, and whole drivetrain performance. Fuel cell research and development is a particular strength as well as the research origins of Intelligent Energy. Our Cryogenic Engine Test Facility supports the development of zero emissions Cold Engine Technology – based on liquid nitrogen and liquefied natural gas systems.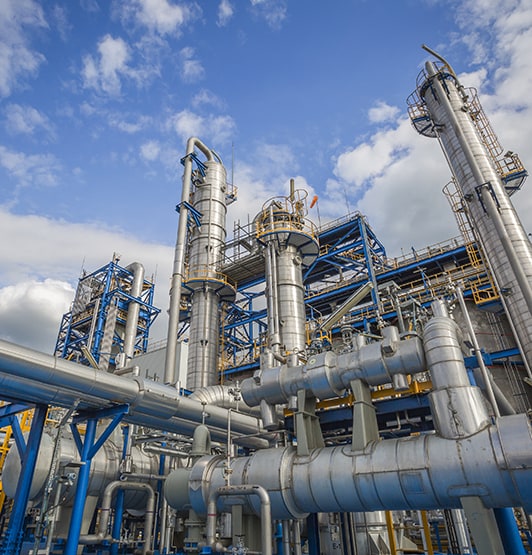 Decarbonising low temperature industrial process heat generation
We lead a £2 million programme to develop technologies and approaches that will provide key components to reduce greenhouse gas emissions associated with low temperature process heat generation used in many industrial sectors. Developments include thin film coatings for improved heat exchanger performance, advanced materials for energy storage, thermal transformers, high temperature heat pumps and thermochemical heat transport. Industries will gain from utilising more effective energy systems and technologies, that help them meet the net zero UK targets by 2050, while remaining competitive.
End use energy demand
We have strong activities in end use energy demand with projects looking at the decarbonisation of heating and cooling in domestic, commercial and industrial sectors. Our research spans technical performance assessing user requirements, and factors governing acceptance and implementation. Our work informs stakeholders in central, regional and local government and creates new products and services for our industry partners and product manufacturers.
We are developing new technologies for alternative fuel vehicles, especially using bio-fuels, fuel cells and electric motors. In the aerospace industry we are developing and applying new technologies to create more aerodynamic forms. We are home to world-leading research on design, measurement, and modelling in pursuit of a low-carbon built environment.
Energy for international development
Providing access to affordable, reliable, sustainable and modern energy for all is an internationally recognised challenge. We have the transdisciplinary expertise and skills to undertake research activities in this area to address the challenge in a holistic way.
Sustainable development that is not detrimental to the environment and climate requires state-of-the-art modelling and decision-support to enable low and middle-income countries to adopt an appropriate path of low carbon development whilst simultaneously unlocking profitable investment in green infrastructure, opening new markets, and supporting delivery of the United Nations Sustainable Development Goals.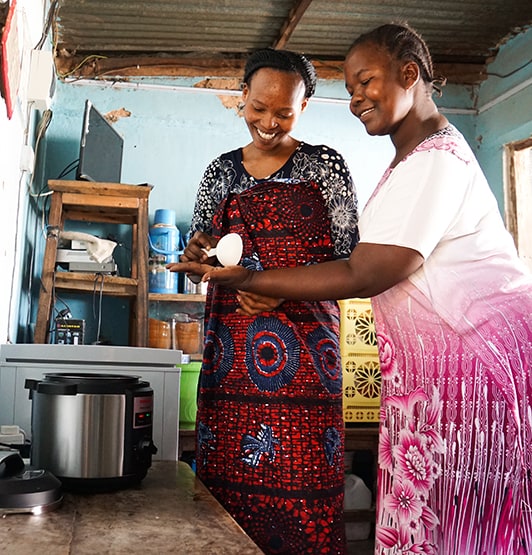 Modern energy cooking services
We lead the Foreign, Commonwealth and Development Office £38M 5-year Modern Energy Cooking Services programme in partnership with the World Bank. By integrating modern energy cooking services into the planning for electricity access, quality, reliability, and sustainability, we hope to leverage investment in renewable energies, both grid and off-grid, to address the clean cooking challenge. MECS is implementing a strategy focused on including the cooking needs of households into the investment and action on access to affordable, reliable, sustainable modern energy for all.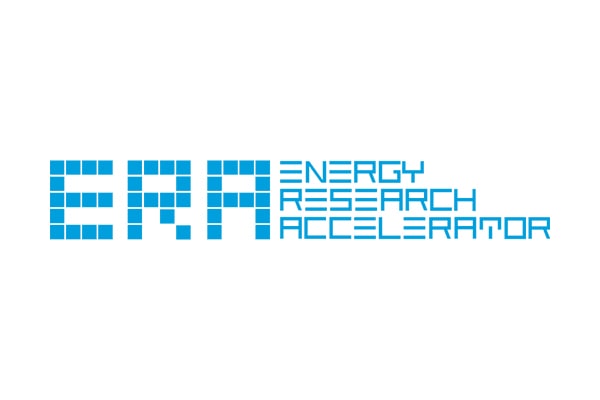 Energy Research Accelerator
Loughborough is a founding partner of ERA, the UK's first embedded cross-disciplinary energy research hub. We collaborate on a breadth of projects for a net zero future and house state-of-the-art facilities for thermal energy storage, advanced building façade components and systems, and cryogenic engine research.