Health and wellbeing
Our transdisciplinary research drives creative real-world solutions to promote health and wellbeing for everyone, across the life course. Our expertise bridges health and exercise science, psychology, sociology, arts, management, geography, design, engineering and technology. In partnership with clinical and community networks across the Midlands, UK and globally, we inform policies and deliver far-reaching impact.
We undertake behavioural interventions targeted at improving lifestyles to prevent, manage and recover from non-communicable diseases such as heart disease, diabetes, dementia, mental health conditions, and stroke. The urgency of tackling the obesity time bomb has been brought to the fore by evidence of the link to an increased risk from Covid-19.
Activities include novel approaches to encourage the public to be more active, research to inform exercise programmes and guidance for osteoporosis prevention and kidney disease rehabilitation. Our work to benefit children includes school-based interventions that target physical activity and new research applications to encourage healthy eating.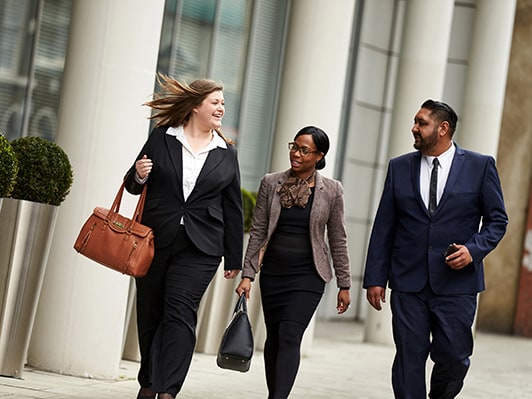 Snacktivity to improve health
We lead a £2.2 million collaborative project to establish if a 'snacktivity' approach to physical activity is effective in improving people's health. We want to find out if encouraging people to undertake short bursts of physical activity throughout the day is easier to sustain over time compared to the current guidance of at least 150 minutes of moderate intensity physical activity per week as those who are inactive need to make significant lifestyles changes.
Healthcare technologies
Our manufacturing for medicine and healthcare research is transforming the manufacturing of high value pharmaceuticals and medicines, and developing new materials and processes for targeted healthcare to ensure better outcomes for patients.
We are co-leading the academic consortium for the National Rehabilitation Centre (operational 2024). The NRC, co-located with the Defence Medical Research Centre on the Stanford Hall Rehabilitation Estate (4-miles from Loughborough) will have integrated clinical services, research and education which will provide patient health benefits through advanced rehabilitation pathways and techniques.
Brain-on-a-chip to combat diseases
Cross-cutting research in chemistry, physics, materials, mathematics, engineering and sports science is driving the acceleration of brain-on-a-chip technologies to advance investigation into brain function, pathology, new treatments for and development of biological computing to benefit the impact of neurodegenerative diseases including Alzheimer's and Parkinson's.
Mental health and wellbeing
We work across disciplines on diverse projects in partnership with clinicians, charities, academics and industry to improve mental health outcomes and enable sensitive and effective healthcare communication.
This work includes research and resources related to occupational health, palliative and end of life care settings, suicide prevention and dementia care. Other dementia research involves cognitive tests for screening and managing the disease, and redesigning homes and healthcare facilities. We are also exploring the potential for creative digital interventions to manage mental health and loneliness.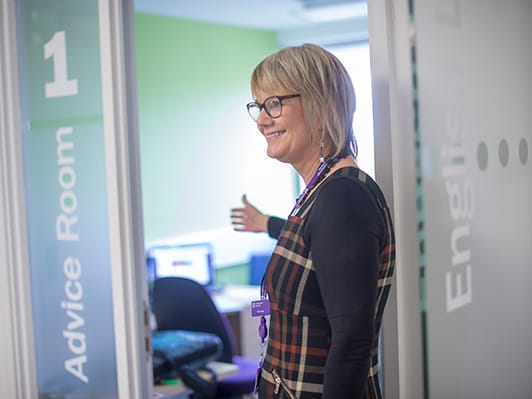 Mental health productivity
We are part of the Midlands Engine Pilot that supports employers to improve workplace mental health and improve productivity. Backed up by scientific evidence, we share what works best for reducing long-term sickness absence and for a sustainable return to work. The knowledge – in the form of accessible toolkits that help individuals and their employees – is increasingly relevant since the impact of Covid-19.
Global health
We take a transdisciplinary approach to develop sustainable health solutions for the Global South, in the context of climate change.
Current work includes integrated services for infant health, nutrition, growth and development in Kenya and examining the drivers of antibiotic resistance in Bangladesh. These and many other global projects involve creative collaborations with anthropologists, social scientists, designers, and engineers and economists, working with local communities to deliver direct benefit with far-reaching impact through policy change. An emerging area of interest is the connection between climate change and health and we conduct research into comfort in hot climates.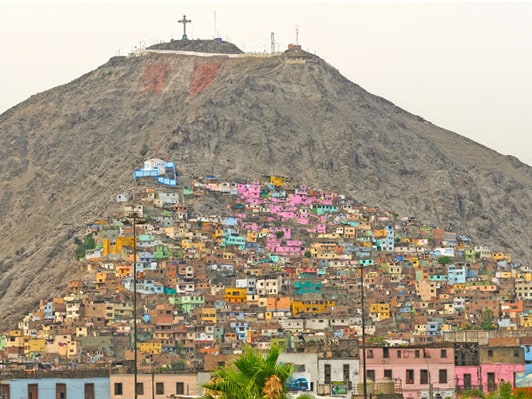 Covid's impact on nutrition in Peru
We are examining how Covid-19 has affected the nutrition of mothers and infants in low-income urban areas of Peru. Following the short-term and longer-term effects of the pandemic on infant feeding practices, economic factors leading to household food insecurity, and the nutrition and wellbeing of mothers, we will co-create support systems for adapted delivery of health and nutrition services for mothers and infants.
Public engagement
By including key stakeholders as participants in our research, we are able to co-develop appropriate and acceptable solutions to the challenges they face.
Many of our ongoing research projects and centres draw on the experiences and knowledge of our public participants. Alongside its work with elite athletes, the Peter Harrison Centre for Disability promotes the health benefits of participation in disability sport and physical activity. Its many resources that support improved quality of life have been produced in collaboration with participants and athletes across the spectrum, from rehabilitation to elite sport.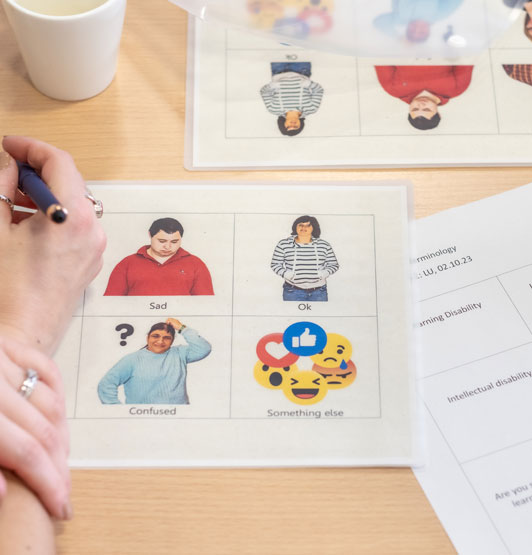 DECODE
DECODE is exploring health pathways and the co-ordination of health and social care for multiple long-term conditions – including diabetes, heart disease and asthma – among people with learning disabilities. The multidisciplinary research team comprises experts from several organisations – led by Loughborough's Professor Thomas Jun. Another crucial group of experts involved in DECODE comprises people with learning disabilities and their carers. Their input is vital to the project's success.