Modernising energy cooking services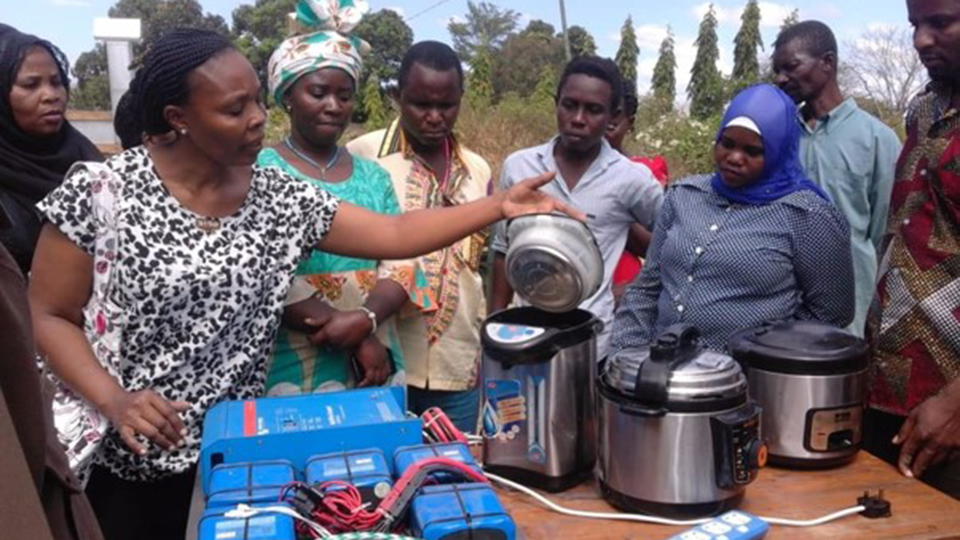 Modern clean cooking is very much overlooked part of energy access sustainable development goals that needs considerable development.
Our Aim
The Modernising Energy Cooking Services project is led by Professor Ed Brown (Geography and Environment, Loughborough University). The project website provides detailed information on the full range of activities. CREST's Renewable Energy for Development Group are leading the technical developments with a number of other UK universities. The aim is to change the narrative on clean cooking which has focused on improved cook stoves still using wood or charcoal as fuel. These only make limited improvements in fuel consumption and still emit high levels of smoke that affect the health of women and children in particular. Thus, the aim is to design and deploy clean electric or gas cooking systems suitable for off-grid and weak grid areas that meet the needs of a range of end users.
The research will provide evidence to international partners such as the World Bank and governments on suitable alternatives to traditional biomass cooking. It will enable development organisations to work on plans and programmes to help people transition to clean cooking.
Importantly it will improve the lives and opportunities for cooks and their families.
Our Research
The research approach has been to review existing literature and examine and test the energy consumption and safety features of existing cooking appliances. Learning from this research is leading to the development of systems to support electric cooking in off-grid and weak grid locations in a number of partner countries.
Our Outcomes
It is expected that low energy high efficient low power systems and appliances will be designed, tested and piloted in a number of partner countries. The ambition is to change the narrative so that modern electric or gas cooking becomes aspirational in developing countries.