Julia Bahnmueller
Lecturer in Mathematical Cognition
Julia Bahnmueller studied psychology at the University of Tuebingen, Germany, where she received her PhD in 2018. Her research interests are in the fields of behavioural and neural underpinnings of numerical processing and learning, as well as the development and training of numerical and mathematical competencies. She is particularly interested in how and when language might shape the way we process numbers. Julia is also a trained dyscalculia therapist allowing her to both put her theoretical knowledge into practice and to feed research and teaching with questions and input resulting from the work with children, learning therapists, instructors and parents.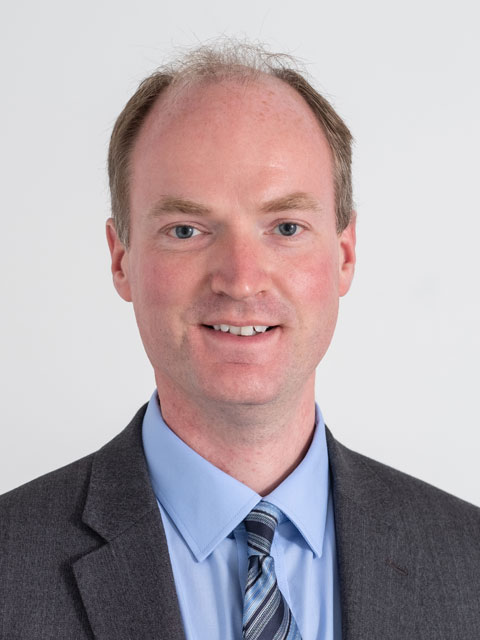 Jonathan Causton
Centre Manager
Jonathan is responsible for the day to day operations of the Centre. Having graduated in Finance at Nottingham Trent University, by profession Jonathan is an accountant having spent his early career for 10 years in local and central government finance. For the last 10 years he has worked in higher education in the midlands, including The University of Nottingham. He has a wealth of experience having worked in university research support roles including pre and post award for international and UK grants, contracts, academic consultancy, REF policy, research and business development, project manager and operations manager roles. He has also worked in large university faculties in operations and management roles. Having also been vice-chair of governors at a Nottinghamshire primary school he also adds value to the Centre by bringing governance and primary school education experience.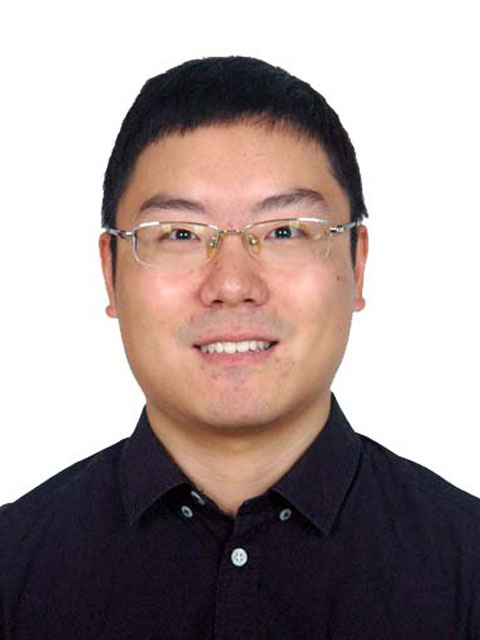 Ouhao Chen
Lecturer in Mathematical Cognition
Ouhao is a Lecturer. His research aims to understand the cognitive processes involved in education, focusing on the role of working memory in learning and teaching mathematics. His work has been widely published in educational psychology journals. In 2017 he was the finalist of Dean's Research Awards for the Best Higher Degree Research Publication, University of New South Wales, Australia.
Krzysztof Cipora
Lecturer in Mathematical Cognition
Krzysztof Cipora completed his PhD at Jagiellonian University, Cracow, Poland in 2016, and subsequently worked as a postdoc at the Department of Psychology, University of Tuebingen, Germany. His work focuses on the relationship between elementary number processing and mathematics skills, and on mathematics anxiety, its measurement and its relation to mathematics achievement. He has also investigated numerical cognition in the indigenous Amazon tribe Tsimane'. Apart from scientific outlets, he has also published several papers on numerical cognition aimed for teachers and the general public.
Hannah Connolly
Research Associate
Hannah has recently joined the Centre for Mathematical Cognition as a Research Associate.
h.l.connolly@lboro.ac.uk
Colin Foster
Reader in Mathematics Education
Colin is a Reader in Mathematics Education and the Director of the Loughborough University Mathematics Education Network. His research interests focus on the learning and teaching of mathematics in ways that support students' conceptual understanding. He is particularly interested in the design of classroom tasks that enable students to develop the necessary fluency in mathematical processes that will support them in solving mathematical problems. He is a Fellow of the International Society for Design and Development in Education and the Editor-in-Chief of the International Journal of Mathematical Education in Science and Technology.
Tom Francome
Senior Enterprise Fellow
Tom's role in the Centre is to work to integrate basic research, academic scholarship and practical experience. He completed his mathematics degree at the University of Birmingham where he stayed to complete teacher training in secondary mathematics. Tom taught mathematics in schools and worked for many years as a Head of Mathematics and Head of Faculty winning the TES Award for 'Maths Team of the Year 2015'. In 2016 he contributed lesson materials for the EEF funded project on Best Practice in Mixed-Attainment Teaching. This work was awarded the 2016 BCF-BERA Routledge Curriculum Journal Prize. Tom was previously a lecturer in secondary mathematics education at the University of Birmingham. Tom is interested in all aspects of educational research but in particular equitable approaches to teaching mathematics and the development of expertise. Tom is currently conducting PhD research into the nature of practising in mathematics.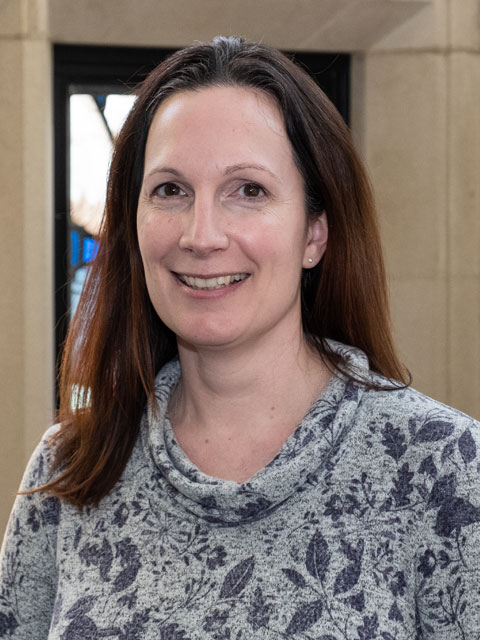 Camilla Gilmore
Professor in Mathematical Cognition
Camilla Gilmore is a Professor in Mathematical Cognition and co-director of the Centre. Her research is focused on understanding how mathematics skills develop with particular attention to early years development. This work aims to identify cognitive and environmental factors that influence mathematics learning and to understand why some children have difficulties learning mathematics. She holds a Dorothy Hodgkin Research Fellowship from the Royal Society and was awarded the 2020 Experimental Psychology Society Prize Lecture.
Matthew Inglis
Professor of Mathematical Cognition
Matthew Inglis is a Professor of Mathematical Cognition and co-director of the Centre. His research aims to understand the cognitive processes involved in numerical thinking, logical reasoning, and mathematical practice. His work has been widely published across both psychology and education journals. From 2010 to 2015 he held a Royal Society Worshipful Company of Actuaries Research Fellowship, in 2014 he was awarded the Selden Prize by the Mathematical Association of America, and in 2017 he was named the Times Higher Education Outstanding Research Supervisor of the Year.
Tim Jay
Head of the MEC and Professor of Psychology of Education
Tim Jay has fifteen years' experience researching the psychology of mathematics education. His main focus is on using design research methods to translate insights from psychology and neuroscience to create new findings and impact in formal and informal education contexts. He also has an interest and experience in leading large-scale evaluations of education interventions. He has carried out projects with over £1.5m of funding from ESRC, the Leverhulme Trust, Nuffield Foundation, Welcome Trust, Royal Society, Education Endowment Foundation and UK Government Department of Education. Tim joined the Centre from Sheffield Hallam University, where he spent five years as Reader and then Professor of Psychology of Education. Before Sheffield Hallam, Tim spent six years as Lecturer and Senior Lecturer of Psychology of Education at the University of Bristol. Tim has also trained and worked as a secondary school mathematics teacher and completed his PhD in Learning Sciences at the University of Nottingham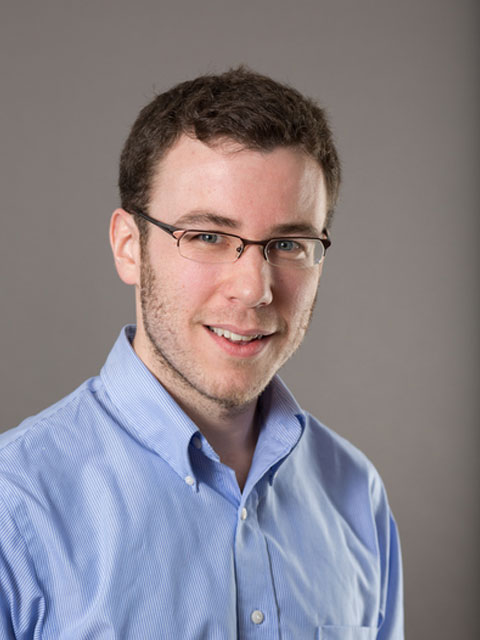 Hugo Lortie-Forgues
Senior Lecturer in Mathematical Cognition
Before joining the Centre, Hugues (Hugo) conducted research at the University of York, at the University of Quebec Montreal (Canada), and at Carnegie Mellon University (US). His primary research focuses on mathematics education, in particular how children and adults learn arithmetic involving fractions and decimals. Another major goal of his research is to improve how educational interventions are evaluated and how their impact is communicated to non-specialists.
Priti Meredith
Centre Development Manager
Priti brings 15 years' experience of research support and development in HEIs to the Centre for Mathematical Cognition. She has worked at universities across England, including at the UCL Institute of Education. As Centre Development Manager, Priti plays a key role in securing the long-term sustainability of the centre and supports a pipeline of activity relating to external funding. Working in conjunction with academic colleagues, she also develops collaborations with funding bodies and other key stakeholders.
Korbinian Moeller
Professor of Mathematical Cognition
Korbinian Moeller is a Professor of Mathematical Cognition. His research interests focus on the cognitive and neuronal underpinnings of mathematical abilities with a focus on their development and acquisition (e.g., through game-based approaches). His work has been broadly published in psychological, neuroscientific, and educational journals. With his team he developed the award-winning game Crabs & Turtles fostering children's computational thinking. Prior to joining Loughborough, Korbinian worked at the Leibniz-Institut für Wissensmedien, Tübingen, and was a professor at the University of Tübingen.
Kinga Morsanyi
Senior Lecturer in Mathematical Cognition
Kinga Morsanyi is a Senior Lecturer. Her research concerns the development of mathematical abilities and mathematics anxiety, and the contribution of reasoning and metacognitive processes to mathematics performance. She is also interested in how affective states influence mathematical abilities and people's reasoning skills and decisions, and how mathematics and reasoning skills can be improved by training. She also has an interest in atypical development (in particular, dyscalculia and autism). Prior to joining the Centre, Kinga worked at Queens' University Belfast.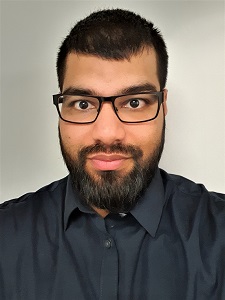 Aatif Patel
Technical Tutor
Aatif is the technical tutor for the Centre. His role concerns the provision of support and the development of technical resources for research. He has experience from similar roles and also includes voluntary support in local and national initiatives on mental health, sport and interprofessional education. He has been recognised for supporting research and improving partnerships.
Jayne Pickering
Research Associate
Jayne Pickering is a Research Associate. She completed her undergraduate and master's degrees at the Universities of Sheffield and Liverpool (English Literature and Philosophy BA, Psychology BSc, Psychological Research Methods and Statistics MSc). In early 2016 she joined Loughborough to work as a research assistant where her research projects focused on maths anxiety and 'Spontaneous Focusing on Numerosity' (SFON). Her PhD looked at the effects of pain on attention, memory and numerical cognition. Now her postdoctoral work looks at the link between mathematics anxiety, gender and personality factors.
Francesco Sella
Lecturer in Mathematical Cognition
Francesco's research focuses on understanding the cognitive mechanisms involved in the acquisition of numerical skills in typically and atypically developing individuals. He is also interested in the design of cognitive and educational interventions to improve mathematical learning. His research has explored several topics related to mathematical cognition, mainly published in psychology and neuroscience journals.
Chris Shore
Senior Enterprise Fellow
Chris Shore has been teaching Mathematics for 25 years. He is currently Director of Maths across the Lionheart Academy Trust, a Specialist Leader of Education (SLE) and helps lead the East Midlands South Maths Hub, one of the network of 37 Department for Education funded Maths Hubs in England. In his classroom practice, he always aims to develop deep conceptual understanding along with procedural fluency.
Emine Şimşek
Research Associate
Emine completed her undergraduate studies in Turkey and her master's degree at UCL. Her thesis focused on early algebra, the introduction of abstract idea of letters (x,y,z) in Year 6 curriculum materials. Her PhD at Loughborough University looked at the factors influencing students' understanding of mathematical equivalence. She managed a large-scale cross-cultural project within her PhD and has expertise in multilevel structural equation modelling. Her postdoctoral work focuses on use of latent growth modelling to discover the different roles of executive function skills in multiple components of mathematics learning and performance.
Kelly Trezise
Research Fellow
Kelly is a Centre for Mathematical Cognition Research Fellow. Her research aims to understand how cognition and emotion interact in learning and educational contexts, and mathematical thinking and learning. Her work incorporates real-life classrooms, cognitive developmental psychology, educational technology and advanced analytical methodology. She has worked at the University of Chicago, USA and the University of Melbourne, Australia, and her work has been presented at conferences across Australia, Europe and North America. In 2016 she received a Nomination for the Chancellor's Prize for Excellence in the PhD Thesis.
Jayne Trickett
Research Associate
Jayne Trickett is a Research Associate within the Centre. Her research aims to investigate the processes that underlie mathematical performance and numerical skills in typical and atypical populations. She has a particular interest in children who were born preterm.
Iro Xenidou-Dervou
Senior Lecturer in Mathematical Cognition
Iro is a Senior Lecturer in Mathematical Cognition. She completed her undergraduate studies at the Aristotle University of Thessaloniki in Greece (BSc in Psychology), her masters at Leiden University in the Netherlands (Research MSc in Developmental Psychology) and her PhD in Psychology and Education (with Cum Laude distinction) at the Vrije Universiteit of Amsterdam in the Netherlands. Her research aims at understanding individual differences in children's mathematics achievement and the cognitive processes involved in mathematics learning. She has been junior assistant coordinator of the EARLI Special Interest Group on Neuroscience and Education, and her work has been published in both psychology and education journals.
Caroline Appleton
I am looking into how mappings between symbolic and non-symbolic number representations form in early childhood, using a training study to examine the order in which these mappings form.
Emily Britton-Drewry
Optimising Learning of Multiplication and Division Facts in Schoolchildren.
Bustang Bustang
In My PhD studies, I am investigating how lower secondary school students in Indonesia solve probability comparison tasks, and how can we support them to improve their understanding and their probabilistic reasoning.
Charli Campbell
My research will investigate the extent to which general and quantitative reasoning skills are developed in Core Maths and AS/A level mathematics.
Hannah Davey
I am interested in the factors that affect progress in mathematics in 11-13 year olds, especially whether executive function skills can predict progress in mathematics.
Jo Eaves
My research is investigating the domain-specific and domain-general predictors of maths achievement using experimental techniques.
Chrissy Roberts
I am interested in number transcoding (the ability to map between number words, quantities and digits) in young children.
Serena Rossi
My research interests are related to the field of numerical cognition, working memory and emotional aspects related to academic achievement, including specific test forms of anxiety in school age children.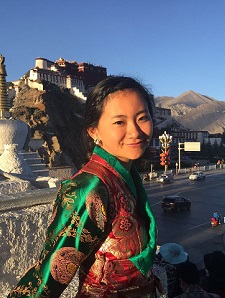 Tuya Sa
My research area is to investigate the nature of aesthetic dimension in both mathematicians and students' mathematical experience, to develop an in-depth and consistent theoretical framework of the impact of aesthetic in seeking mathematical understanding.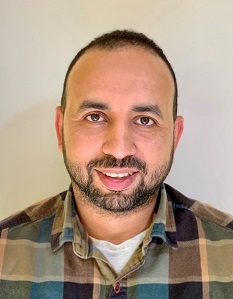 Usama Saad
I did my teacher training in the Further Education sector where I worked as a lecturer of maths. I joined Loughborough University in October 2020 after completing MSc Psychology in Education at the University of York. I am interested in the relation between language and maths and what are the difficulties faced by EAL learners when they study maths in English speaking educational settings.
Research: My current research is investigating the difficulties faced by EAL learners when they solve mathematical word problems.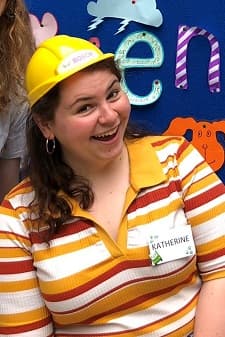 Katie Smith
In 2018, I completed a joint honours undergraduate degree in Mathematics and Linguistics at the University of York. I stayed in York and completed my masters in Developmental Cognitive Neuroscience in 2019. In January 2021, I started studying at Loughborough University. I am interested in language and mathematics; specifically, how different language systems can influence mathematical education.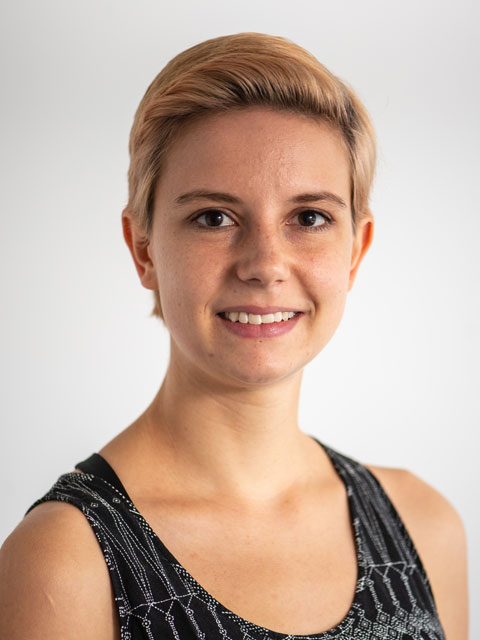 Theresa Wege
I'm a first year PhD student and postgraduate teaching assistant at the Mathematics Education Centre.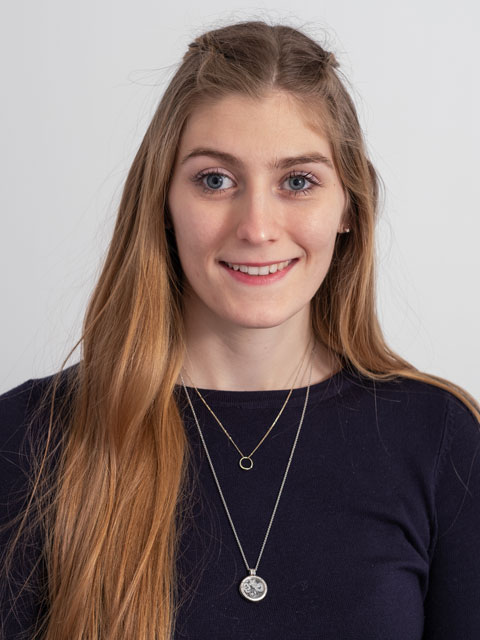 Hanna Weiers
I will be looking into how different sources of semantic information (ordinal vs cardinal) support the development of numerical meaning.
Beth Woollacott
My research is currently investigating the effect of textbook design on reading practice, and how improving both design and reading strategy can benefit mathematical reading as a whole.