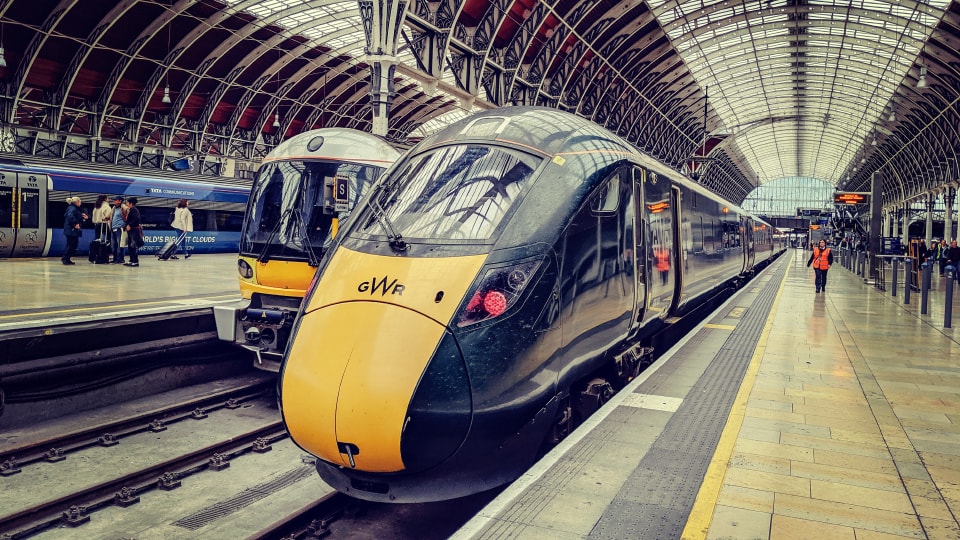 Rail
Trains are renowned as being one of the most sustainable forms of transport and Loughborough has a great link to many of the major cities.
Local connections
Regular Intercity services operate between Loughborough and other main line towns - including over 40 trains daily to and from London St Pancras around 90 minutes away. More information can be found at National Rail.
Discounts on East Midlands Trains
University Staff and students are eligible for a 10% discount on annual season tickets through East Midlands Railway, to access these savings please register with SmartGo.
Bus
Buses are great way to get around the town without having to jump into your car. Using buses over cars can have a huge environmental impact.
Kinch Sprint Bus
If you're commuting by train you can jump on the Kinchbus Sprint service from Loughborough Railway station, which will bring you straight to campus. During term-time it runs every ten minutes from various points across campus, so whether you're on your way in or heading home after a long day, remove the stress from your journey and just hop on.

When you're on campus enjoy free travel on the bus between 07:30 and 18:30, this service runs every 5 minutes during term time. Just jump on the bus while take you to where you need to be.
Local buses
There is a good local bus service and access to the national bus network if you need to get away on the cheap. Below is a selection of local services providers.