Manufacturing for medicine and healthcare
Loughborough University research is transforming the manufacturing of high value pharmaceuticals and medicines, and developing new materials and processes for targeted healthcare to ensure better outcomes for patients.
We apply transdisciplinary expertise to accelerate new treatments for disease through regenerative medicine, next generation prosthetics and orthotics, wearable bio-robotics and manufacture of personalised bone scaffolds.
Through our collaborations with industry and research partners we are building new capability and capacity in biological engineering to realise the potential of regenerative medicine and cell technologies to improve human health. Having developed informatics and digital modelling tools to underpin a paradigm shift in crystalline pharmaceutical production, we are accelerating the use of quality by digital design, applied to the rapid development of new pharmaceutical products, making use of digital twins and micro-factories.
Targeted healthcare manufacturing
We are creating new decision-support tools to accelerate the development and optimisation of manufacturing processes as part of the EPSRC Future Targeted Healthcare Manufacturing Hub to develop and examine technological solutions for the rapid realisation of targeted healthcare.
Manufacturing pluripotent stem cells
We lead the manufacturing research programme within the MRC Pluripotent Stem Cells and Engineered Cell Hub (PSCEC) concerning blood clotting components generated from human pluripotent stem cell derived megakaryocytes and dopaminergic cells for Parkinson's disease.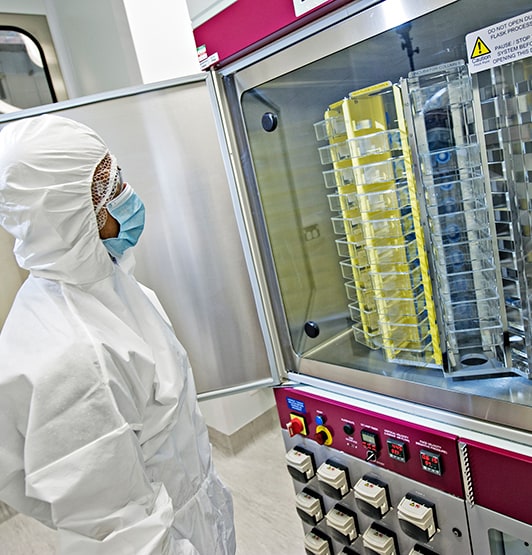 Models for high value manufacture of cell-based products
We are creating mathematical models of the complex processes involved in manufacturing biological materials for new treatments for disease. Using different types of modelling for optimum efficiency will help understand how to control manufacture for maximum efficiency and acceptable risk.
Smart stents for peripheral arterial disease
We are developing smart stents for the treatment of complex periphery artery stenosis in the lower limbs. Our research involves the use of the super elastic shape memory alloy, Nitinol, which is the ideal material as it is very flexible and can recover its shape and withstand biomechanical forces. Nitinol stents also conform to the complex vessel geometry in diseased regions.
3D printing medical stents
We are 3D printing bioresorbable stents using precision additive manufacturing software developed at Loughborough University, FullControl GCode Designer. By controlling the process in a full-3D freeform manner, instead of a conventional layer-by-layer manner, we have achieved unmatched quality and structural-design freedom. Stents are being developed with the support of cardiovascular surgeons to achieve revolutionary functionality in terms of structure, materials and patient-customisation.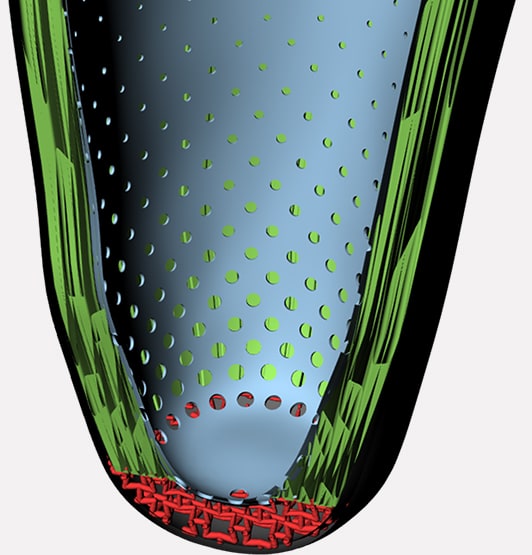 Personalised prosthetic sockets
We aim to increase the lifespan of children's prosthetic sockets by using additive manufacturing to incorporate auxetic structures into a novel design. When stretched, auxetic structures become thicker perpendicular to the applied force. Their mechanical properties such as high energy absorption and fracture resistance could offer the potential for prosthetics with increased comfort and safety, as well as a robust and personalised prosthetic socket suitable for children's exercise and play, and adaptable to limb growth.