Sustainable manufacturing
Loughborough University research is tackling the most important challenge for humankind by establishing solutions for more sustainable production and consumption.
Our main research goal in this area is to provide industry with the opportunity to achieve a progressive change away from traditional manufacturing approaches to high value-added sustainable manufacturing methods.
Our multidisciplinary approach to producing viable solutions for industry leads to the development of strategies, methodologies and enabling technologies to safeguard long-term environmental sustainability whilst supporting economic and social progression.
To positively impact on the resource efficiency of an organization requires a holistic approach. At Loughborough we have expertise in life-cycle analysis, sustainable product and process design, resource-efficient manufacturing technologies, sustainable business models and servitisation, organisational resilience, engineering management, supply chain management, innovation management, lean operations, process and enterprise modelling, information management and end-of-life processing and recycling technologies.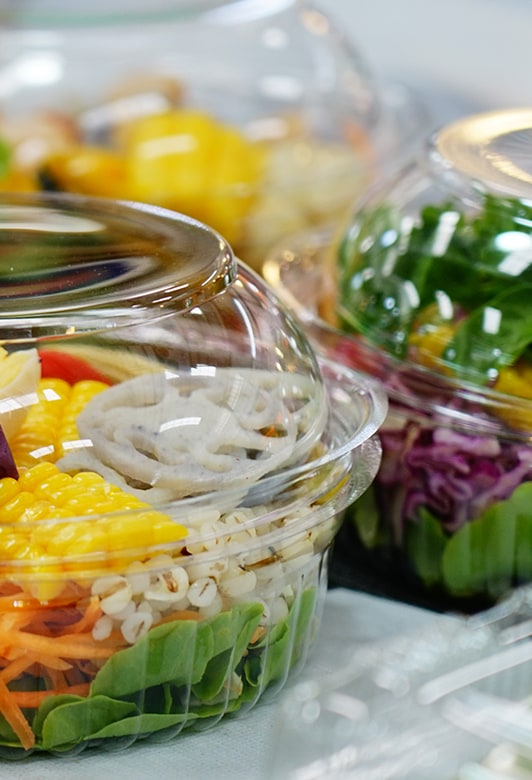 Perpetual Plastic for Food-to-Go
The rise in convenience consumer lifestyles is driving the 'food to go' market which generates significant single-use plastic packaging waste. Loughborough is undertaking a £1M project as part of UKRI's Smart Sustainable Plastic Packaging Challenge to find alternatives to eliminate plastic waste. The project brings together experts in packaging technology, user behaviour, sustainable design and manufacturing, and polymer chemistry with project partners that represent the interests of all stakeholders and stages within the supply chain; from manufacturer through to retailer.
Manufacturing integrated building components
Building on our invention of 3D Concrete Printing (3DCP) a digitally-driven, off-site manufacturing technology that is establishing itself worldwide as a viable manufacturing process, we are developing the next generation, Hybrid Concrete Printing (HCP) technology that uses 3DCP to create a near-net-shape and then uses subtractive process to remove a small amount of material to create the net-shape - the desired object to sub-millimetre precision. HCP technology will facilitate the optimisation of components, removing unwanted material (reduced resource use and embedded CO2), designing out interfaces and reducing assembly time and complexity, both during installation and at end of life.
Safely recycling end-of-life plastics
Our collaboration with Plastic Energy is helping to facilitate a process that safely disposes of plastic whilst deriving useful products. We have developed bespoke rigs to refine the company's technology, that are key to the safe processing of a wider range of plastics alongside a more controlled production of useful materials, including fuel. Our research underpins Plastic Energy's patented technology which is leading the way in disposing of plastic waste safely and productively.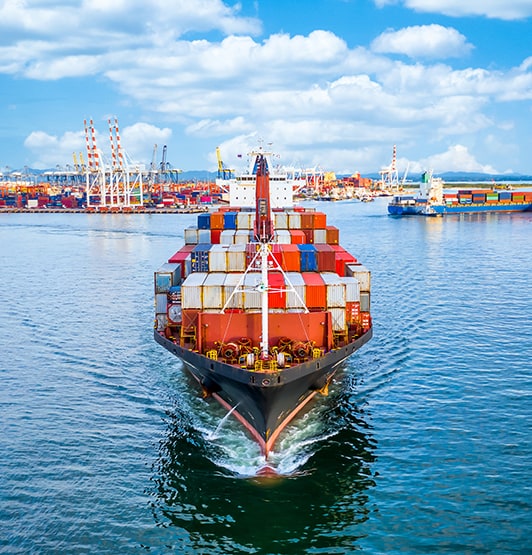 Sustainable supply chains
Supported by international funding, we have worked with academic partners and industrial stakeholders worldwide to develop SUSTAIN. The toolkit allows manufacturing and logistics companies to assess their sustainability performance based on multi-dimensional KPIs, identify areas for improvement, benchmark their performance in the sector, and use the lowest cost interventions and best practices to improve.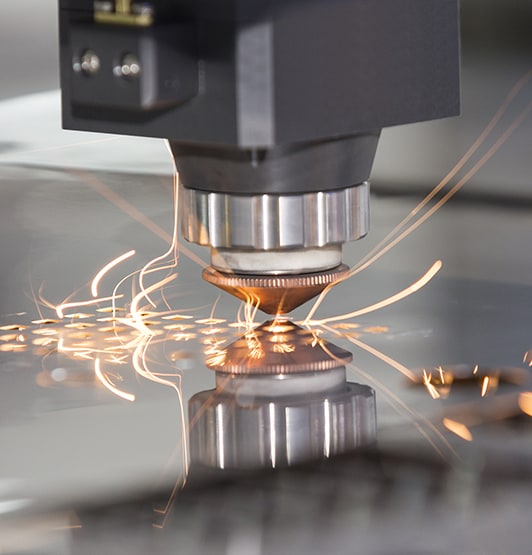 Low carbon laser processing
Laser based processing technologies have enormous potential to bring new innovations to manufacturing while at the same time disrupting traditional energy and carbon intensive processes. This project strives to improve energy efficiency in industrial applications of laser processing through new approaches to energy modeling and technical innovations. This UK-China Collaborative project opens up opportunities to influence the world's largest manufacturing economy with sustainable solutions.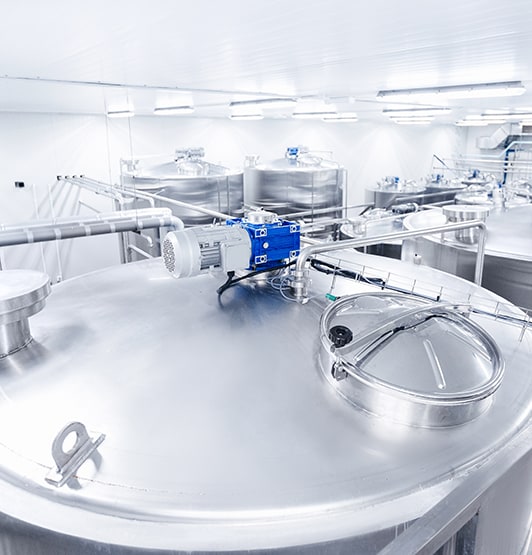 Self-optimising Clean-in-Place
Clean-in-place processes are routinely used in the food and drink sector to clean process equipment and prevent contamination from product crossover. Our research is utilising ultraviolet fluorescence spectroscopy to directly image food fouling remaining in industrial process vessels in real-time to optimise cleaning cycles (resource efficiency) and provide cleaning assurance (safety control). A range of artificial intelligence driven techniques supports the processing and eco-intelligent decision making within a facility. The technology is also applicable to pharmaceuticals, the chemical industry and FMCG.
Sustainable innovation in fashion and textiles
We are part of the Business of Fashion, Textiles and Technology (BFTT) Creative R&D Partnership, a five-year industry-led project focussing on delivering sustainable innovation within the entire fashion and textile supply chain, with special attention given to positioning the industry as agents of new technology and materials development. The BFTT Partnership workstreams include sustainable business practice; tackling the industry reliance on synthetic materials and developing new sustainable materials. Key industry partners include world leading luxury brands, online retail and emergent design companies of the future.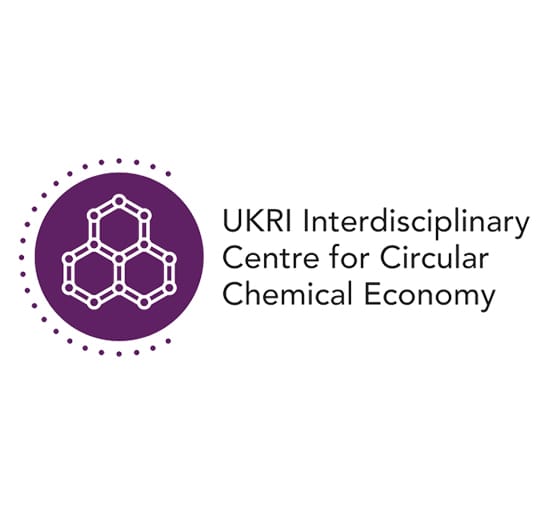 UKRI Interdisciplinary Centre for Circular Chemical Economy
We lead the National Interdisciplinary Centre for the Circular Chemical Economy (NIC3E) which aims to transform the UK's chemical industry into a fossil-independent, climate-positive and environmentally-friendly circular chemical economy. Our whole system approach will include key sectors of production, transportation/distribution, refinery/downstream, use and waste recycling, to reduce fossil reliance and improve productivity and sustainability of the whole process industry.