Urbanism
How people live together in public places and urban spaces is a multidisciplinary concern at Loughborough. We examine the relationship between people and place through a broad range of filters, lenses and perspectives.
Research expertise draws from academics working across social science, humanities, urban design, architecture, planning, visual culture, design and creative arts, and STEM disciplines to address specific urban challenges associated with several United Nations Sustainable Development Goals, not least Goal 11: Sustainable Cities and Communities. We work with a network of local, regional national and international partners utilising a broad range of methods and approaches from storytelling to cities as systems.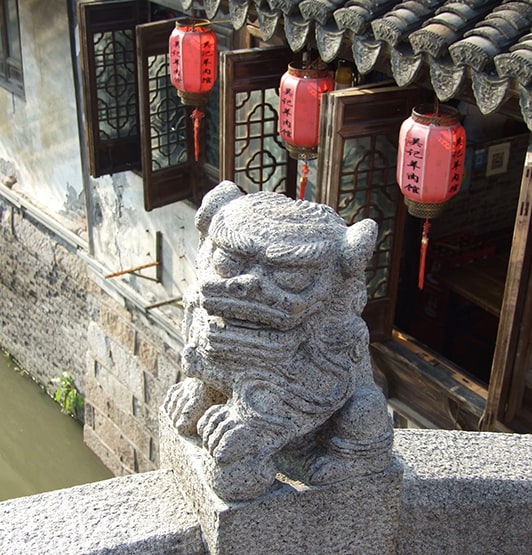 Urban graphic heritage for greater social cohesion
We led a Newton Fund project, via the Arts and Humanities Research Council, to engender development through the Creative Economy in China. Working with Tongji University, we explored the integrative process through which people experience and are informed about urban heritage through graphic images. It established new approaches for recording, archiving and interpreting graphic images of urban heritage for the benefit of researchers and practitioners working in countries wanting to develop their heritage visitor experience, and provided new insights for creative industry practitioners concerned with enhancing cultural development in China and the UK.
Re-interrogating the Delos Symposia
The Delos Symposia, orchestrated in the 1960s-70s by the Greek architect-planner Constantinos Doxiadis, was the first coordinated international attempt to apply design thinking to solve global problems caused by population migration, the exploitation of the natural environment, unequal access to medicine, among many other issues. Although involving many leading intellectuals of the day and foundational to the United Nations Habitat programme, the Delos Symposia are not well known nowadays. This international network researches the Symposia's history, legacy and impact, and weighs up their lessons and cautions for the world today.
Globalization and World Cities Research Network
Created in Loughborough's Geography Department, this network is the leading academic thinktank on cities in globalization. It has diversified into related subjects where concern for inter-city relations intersects with research on issues concerning, for instance, international business, sustainability, urban policy, and logistics.
The experts below represent the broad interests of our researchers in urbanism. We look forward to hearing from you.