Prevention and treatment of chronic diseases
Testing physical activity and weight management interventions to reduce the risk of non-communicable diseases.
Most of the population are overweight, do not complete enough physical activity each week and sit for long periods every day, which increases the risk of developing non-communicable diseases and dying prematurely. Our focus is to save as many lives as possible through our pioneering world class research.
We are conducting world leading research that is testing health behaviour interventions to prevent and mange diseases such as cancer, cardiovascular diseases and mental illness.
CLiMB home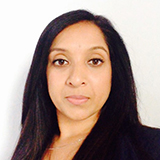 2023
Langworthy E, Gokal K, Kettle VE, Daley A. Effects of physical activity interventions on physical activity and health outcomes in young people during treatment for cancer: a systematic review and meta-analysis of randomised controlled trials, BMJ Open Sport & Exercise Medicine

2023.

DOI:

10.1136/bmjsem-2022-001466
2022
2021
2020
2019
Graham J, Tudor K, Jebb SA, Lewis A, Tearne S, Adab P, Begh R, Jolly K, Daley AJ, Farley A, Lycett D, Nickless A, Aveyard P. The equity impact of brief opportunistic interventions to promote weight loss in primary care: secondary analysis of the BWeL randomised trial. BMC Medicine 2019;17:51. DOI: 10.1186/s12916-019-1284-y

Griffin T, Sun Y, Sidhu M, Adab P, Burgess A, Collins C, Daley AJ, Entwistle A, Frew E, Hardy P, Hurley K, Jones L, McGee E, Pallan M, Young M, Morgan P, Jolly K. Healthy Dads, Healthy Kids UK, a weight management programme for fathers: feasibility RCT. BMJ Open 2019;10;9:e033534. DOI: 10.1136/bmjopen-2019-033534

Fulton E, Newby K, Gokal K, Kwah K, Schumacher L, Jackson LJ, Naughton F, Coleman T, Brown K. Tailored digital behaviour change intervention with e-referral system to increase attendance at NHS stop smoking services (the MyWay project): study protocol for a randomised controlled feasibility trial. BMJ open. 2019 DOI: 10.1136/bmjopen-2018-028721
Weight management in primary care
Sedentary behaviour and unhealthy lifestyle habits
Can a Snacktivity approach to physical activity reduce future risk of disease?
GPs to trial standing desks to encourage physical activity
Three ways behavioural psychology can help you lose weight
Snacktivity™ to promote physical activity. Funded by NIHR. Led by Amanda Daley.
Integrating physical activity into routine cancer care. Led by Kajal Gokal.
The effectiveness of the small change approach for weight management. Led by Henrietta Graham.
CLiMB home