Brief interventions and making every contact count
Testing health behaviour interventions delivered within routine NHS healthcare consultations and public health settings.
Millions of deaths annually can be attributed to insufficient physical activity and obesity. There are day-to-day interactions with the public where we can intervene to change health behaviours. Our research is pioneering novel health behaviour interventions for physical activity and weight management in primary care, community health and public health settings.
One project we are working on is developing a novel physical activity approach called SnacktivityTM which involves NHS health professionals routinely encouraging patients within consultations, to accumulate small 'snacks' of physical activity throughout the whole day.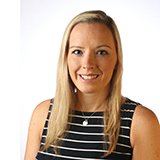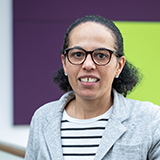 Weight loss interventions in primary care
Strategies to lose weight
The role of dentists in screening for obesity and delivering weight management interventions. Led by Jess Large.
The effectiveness of the small change approach for weight management. Led by Henrietta Graham.
Evaluation of a weight management interventions for postnatal women embedded within child immunisation appointments in primary care (PiMMS). Funded by NIHR. Led by Amanda Daley.