Historic LGBT+ Achievements
Each year, Loughborough celebrates our LGBT+ community with a programme of events, awareness-raising initiatives, and celebratory news as part of LGBT+ History Month.
Here, we proudly take a look back at some of these accomplishments that have made the Loughborough Family a more inclusive group to be part of.
April 2022: Pro Vice-Chancellor for Equity, Diversity and Inclusion appointment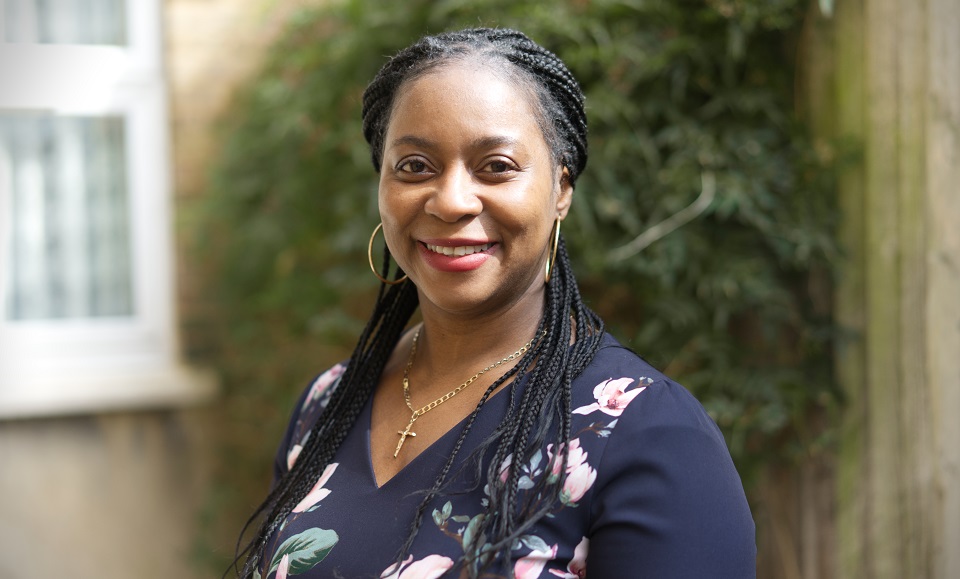 Charlotte Croffie was appointed as the University's first Pro Vice-Chancellor for Equity, Diversity and Inclusion (EDI) in April 2022 and joined the University in September 2022. Charlotte works with the Vice-Chancellor and senior leaders across the University to help make Loughborough a truly inclusive organisation.
February 2022: Crafting Identity Makerspace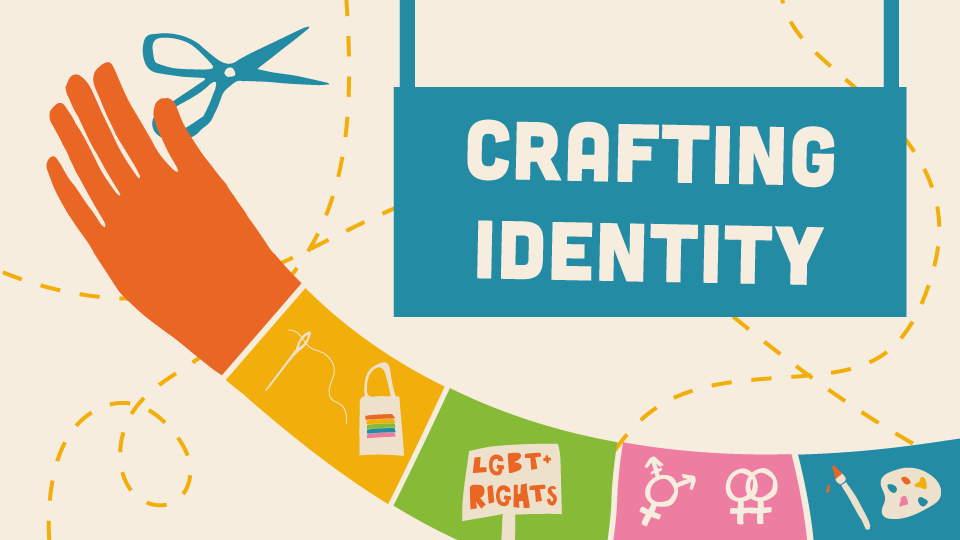 Crafting Identity was inspired by the historical use of craft and DIY processes for LGBT+ activism, from protest banners and handmade flags to self-published zines. The makerspace, which ran from 15 February 2022 to 4 March 2022, was therefore intended to celebrate LGBT+ history and connect people through the process of making.
February 2022: Rainbow Installation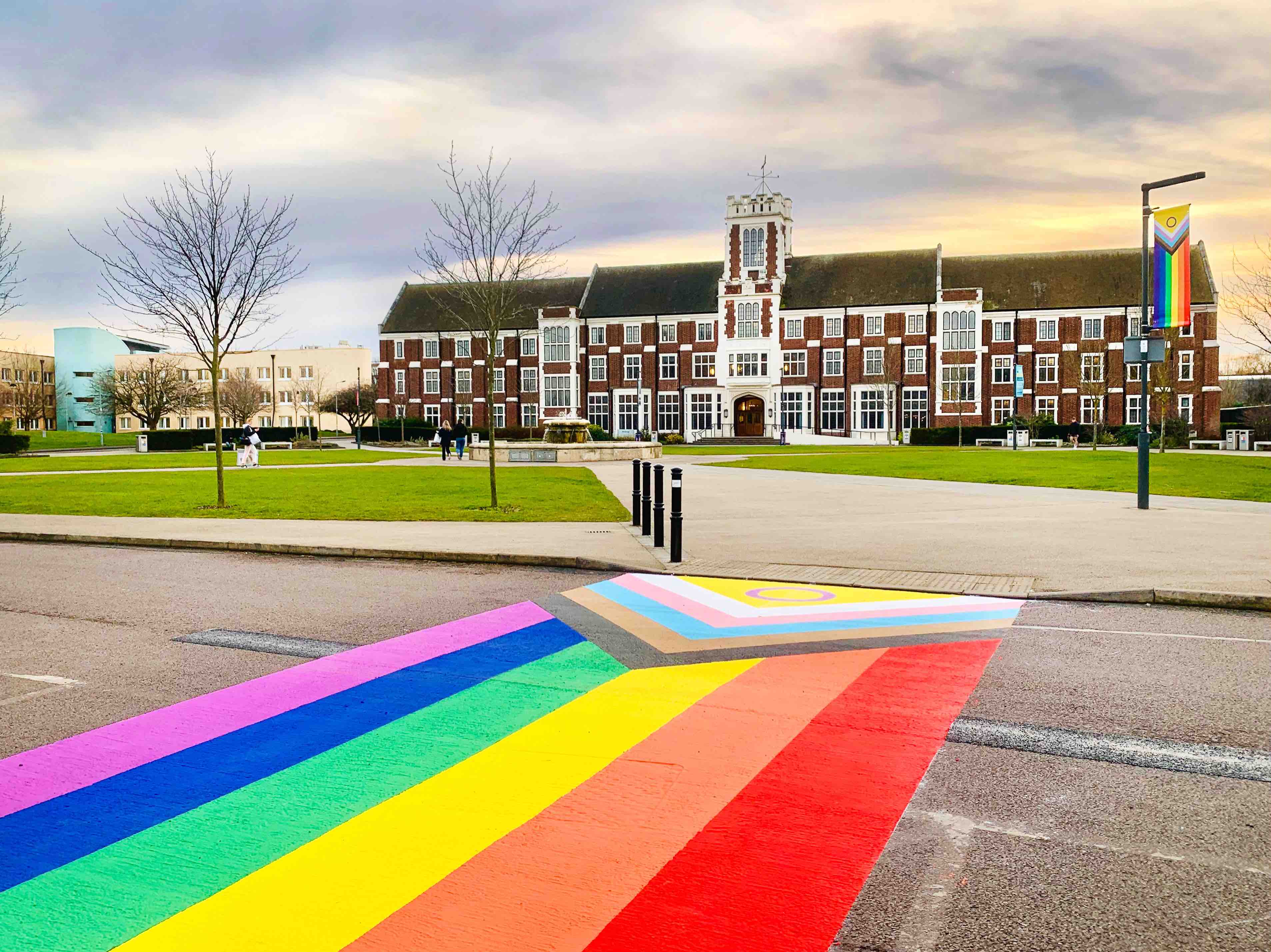 To celebrate the LGBT+ community at Loughborough University, a Progress Pride Flag was painted on a road between the Students' Union and the Rutland fountain.
February 2022: LGBT+ History Month 2022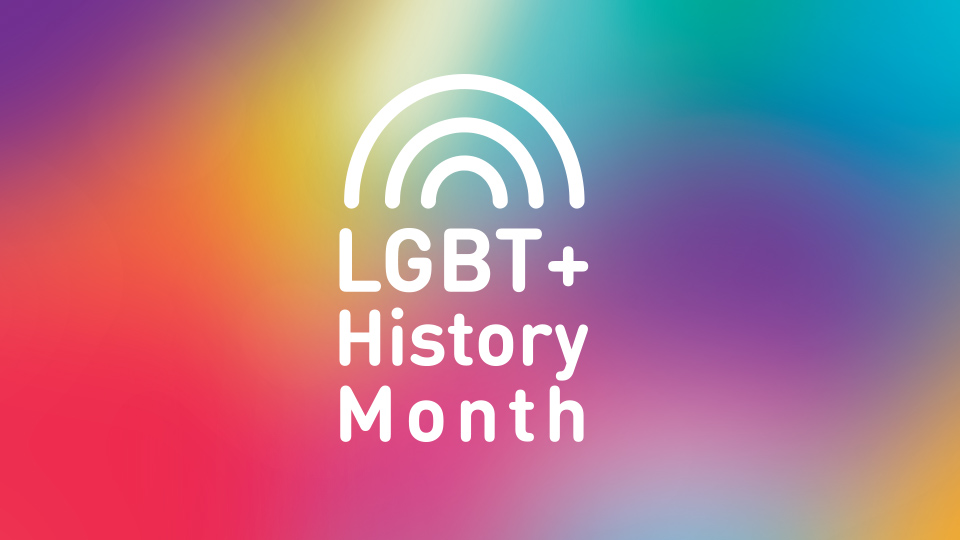 Loughborough University celebrated LGBT+ History Month throughout February 2022 with a range of activities, events and news. The LGBT+ Student Association ran several events and the members of the LGBT+ Staff Network contributed to a small series of blog posts throughout the month, sharing their personal experiences and thoughts on what LGBT+ History Month means to them.
January 2022: Inclusivity mural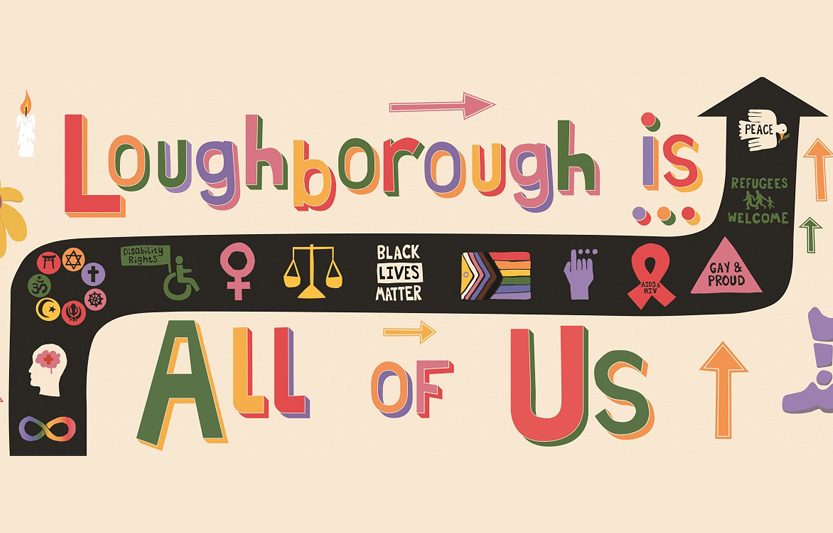 In November 2021 LU Arts launched the inclusivity mural competition in partnership with the University's Equality, Diversity and Inclusion Committee. All of Us created by the competition winner, Kelsey Bebbington, a final-year Graphic Communication and Illustration student was later installed on the Sir David Davies building.
December 2021: Rainbow Laces Day 2021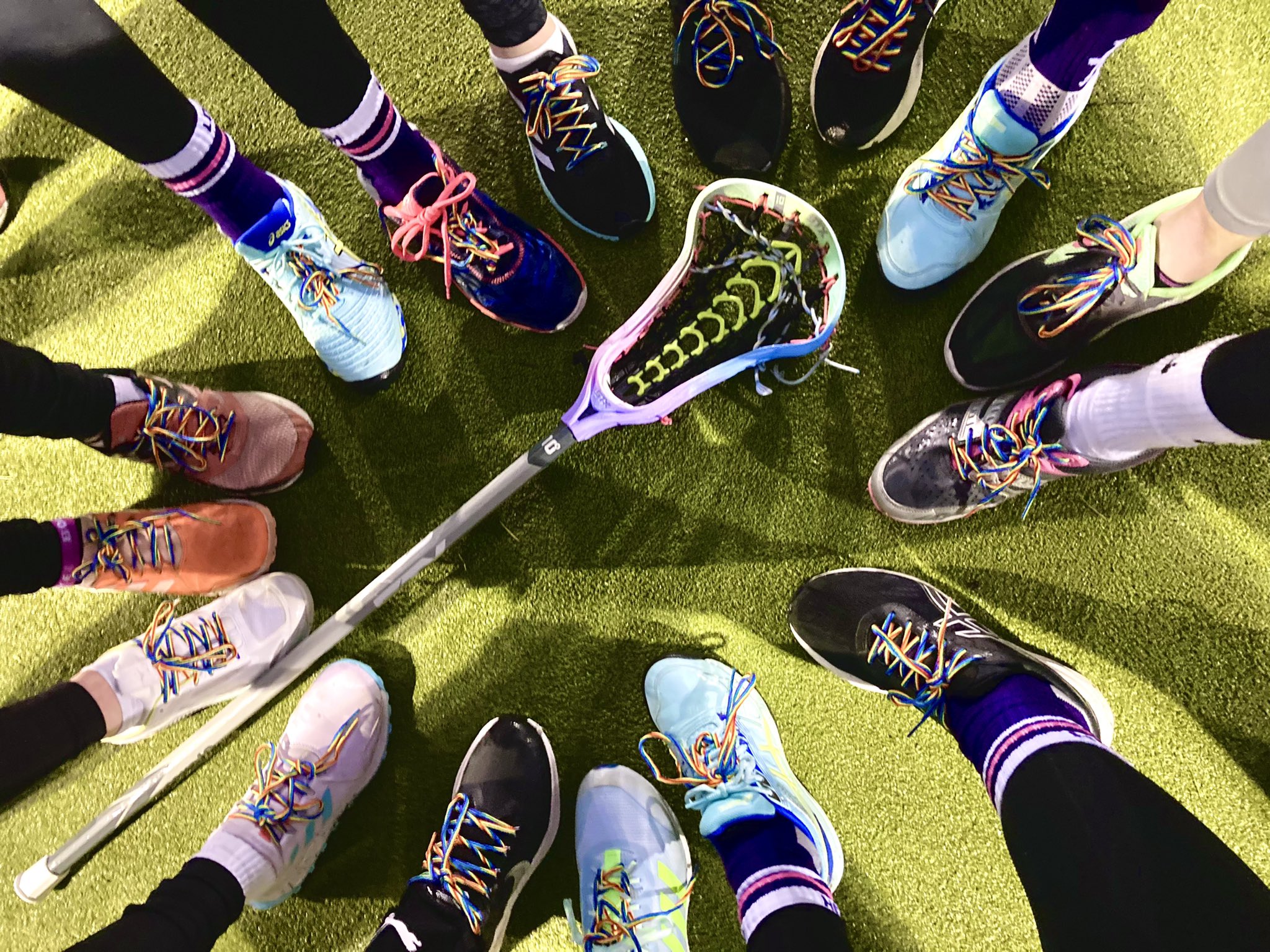 Stonewall's 2021 Rainbow Laces campaign was themed around 'Lace Up and Speak Up. At Loughborough, a number of Athletic Union sports clubs got involved including: Lacrosse, Hockey, and Ultimate Frisbee. Senior Management also took part in the campaign, including the Vice-Chancellor. The Rainbow Laces campaign seeks to increase awareness of making sport more inclusive; a 2017 YouGov poll for Stonewall found 43% of LGBT+ people thought public sporting events weren't welcoming for them.
Rainbow laces were sold at outlets across campus, proceeds were donated to Stonewall.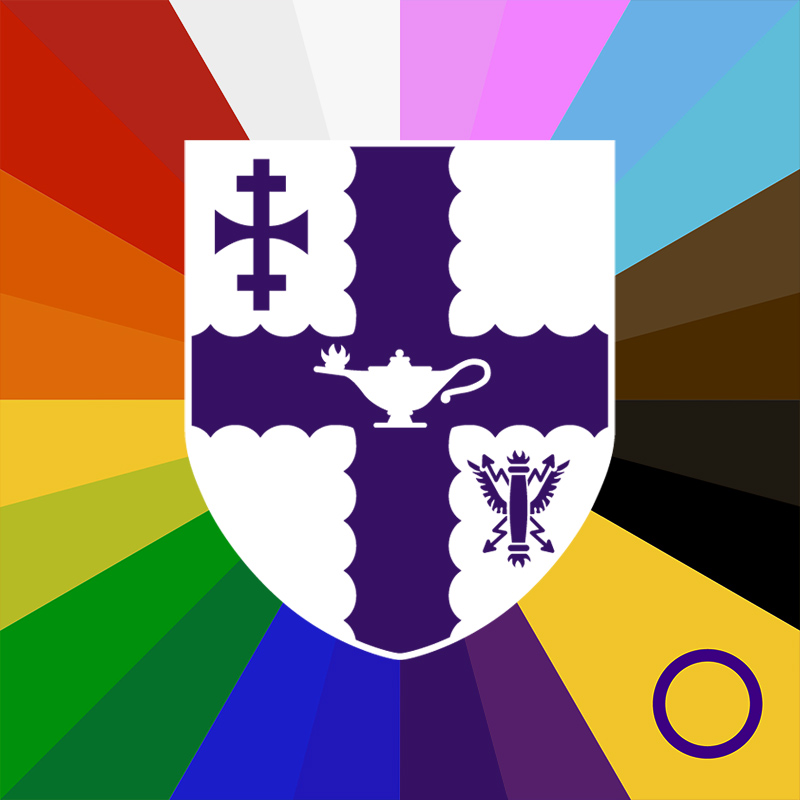 As part of its own commitment to improving inclusivity on campus, the Network rebranded in October 2021. It changed its logo from a pride rainbow to an adaptation of the intersex-inclusive, progress pride flag similar to that seen at the entrance to the University Library.
The intersex-inclusive pride progress flag was introduced by intersex media personality Valentino Vecchietti in May 2021. It is built upon the 2018 Progress Pride Flag, which added a five-striped chevron to the classic rainbow pride flag, representing LGBT+ people from ethnic minorities, and the trans community. The adaptation used by the LGBT+ Staff Network is exclusive to Loughborough.
September 2021: Pronouns on staff profiles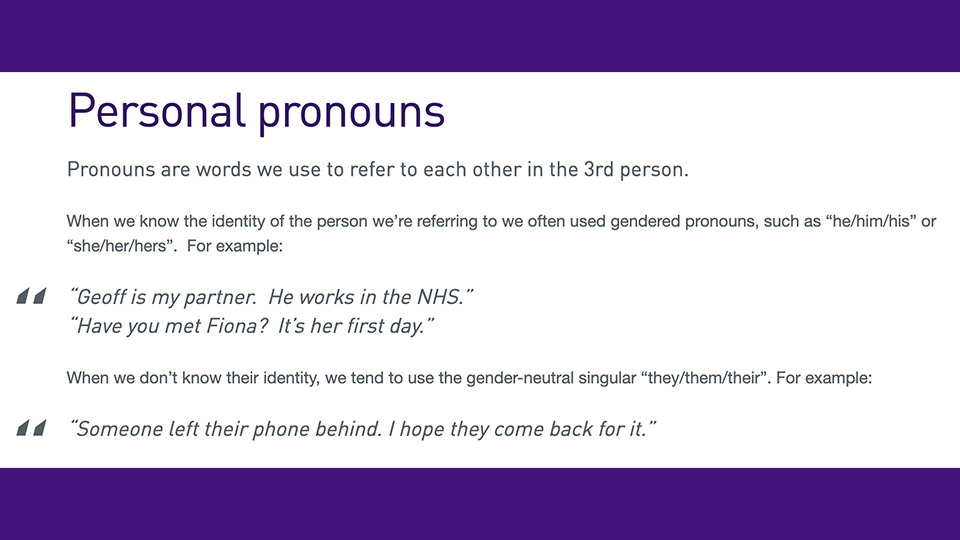 The Network was instrumental in supporting the optional adoption of pronouns on staff profiles across the University's webpages. Departments who adapted their webpages included the Planning Team, and School of Social Sciences and Humanities. As part of this effort, additional pages were created to raises awareness of different pronouns and the importance of using them correctly.
September 2021: Appointed new committee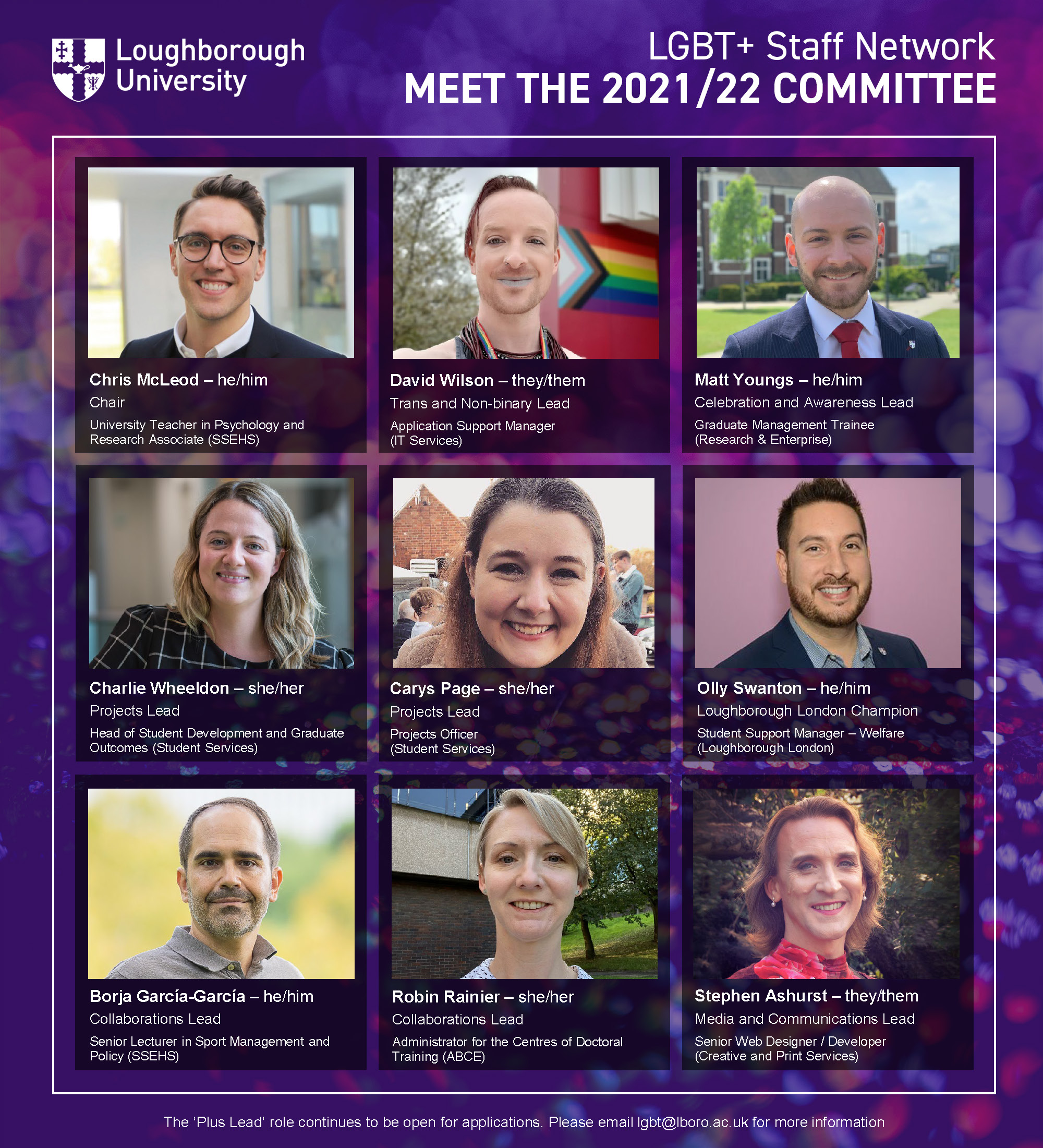 8 members of staff were appointed to a new committee, chaired by Chris, to support the direction of the Staff Network, across both campuses. Incorporating Project, Collaboration, and Communication Leads, the committee is looking to instigate changes to Loughborough's processes and structures and improve the experience of all LGBT+ Staff.
The full committee includes a Chair, Trans & Non-Binary Lead, Celebration & Awareness Lead, two Projects Leads, a London Campus Champion, two Collaborations Leads (Internal & External), a Media & Communications Lead, and a Plus Lead. In addition to including staff from both campuses, the committee also includes a mixture of Academic and Professional Services Staff. Each Lead has a specific portfolio and updates the wider LGBT+ Staff Network Community at the monthly meetings of the Network.
June 2021: Elected new Network Chair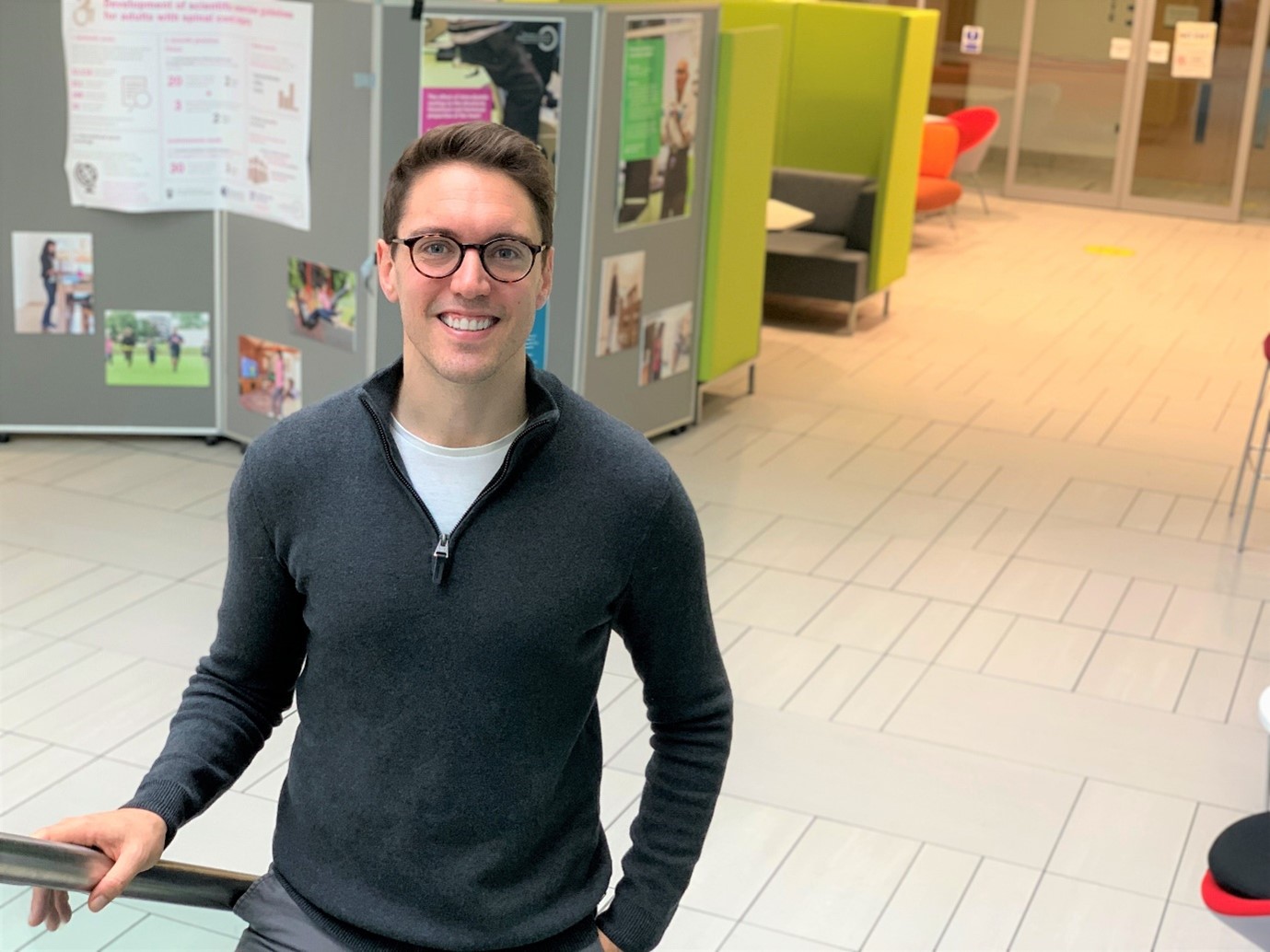 In June 2020 Chris McLeod, Doctoral Prize Fellow in SSEHS, was elected as the new chair of the LGBT+ Staff Network. A former chair of the LGBT+ Student Association at LSU, Chris was elected with the desire to increase the Network's visibility, engage in higher-level strategic planning and change for EDI, and introducing a new structure to the group.
"For me, the LGBT+ Staff Network means community, understanding and strength."
October 2020: The Library proudly displays the Progress Pride flag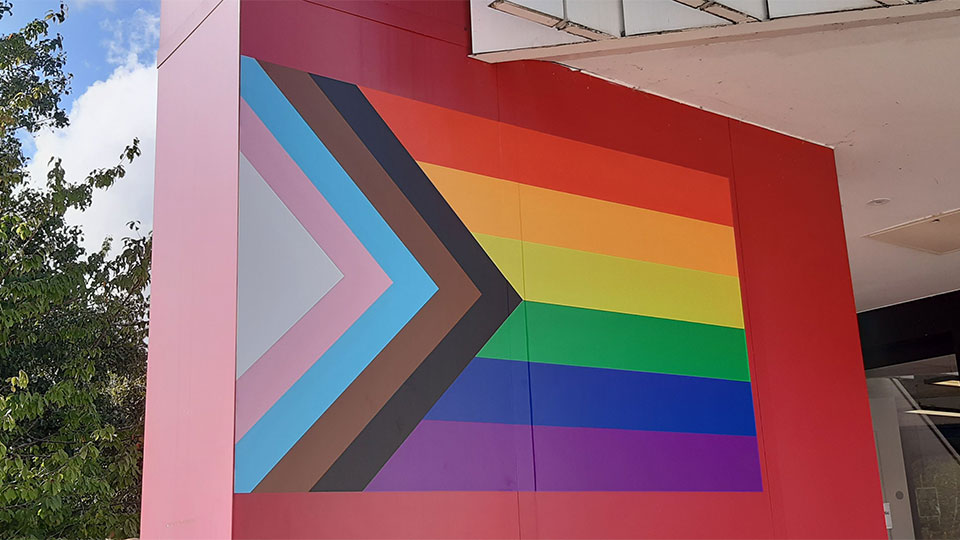 In October 2020, as part of Loughborough's commitment to being a safe space for the LGBT+ community, the Library showcased two new Progress Pride flags on the building.
The Progress Pride flag was designed in 2018 by designer Daniel Quasar to highlight the extra levels of marginalisation faced by the trans community, LGBT+ people of colour and those who live with, or have died from, AIDS.
September 2020: The University pledged to support the transgender community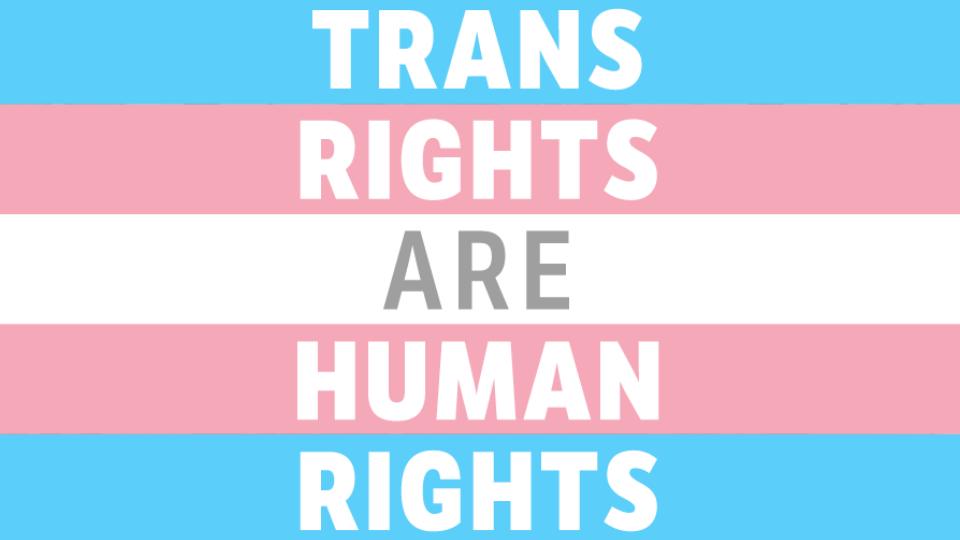 Loughborough joined some of the most prominent organisations in the UK in September 2020 as it signed up to the Trans Rights Are Human Rights campaign, which pledges to value and support the trans community.
At the time, the LGBT+ Staff Network commented: "It is tremendously meaningful to a relatively small community - who face daily marginalisation and even violence - when businesses, local government and institutions such as universities speak up and show their support."
December 2019: #LboroLaces
Over 1,300 pairs of rainbow laces were sold to staff, students and campus partners as part of an important national campaign to make sport inclusive to all and to allow no room for discrimination.
Led by the LGBT+ Network – and with the invaluable support of AU Clubs, Halls of Residence and Loughborough Sport – the University was also able to donate money to Stonewall to fund their efforts in eradicating homophobia and transphobia in sport.
October 2019: Loughborough celebrated becoming a Stonewall Diversity Champion!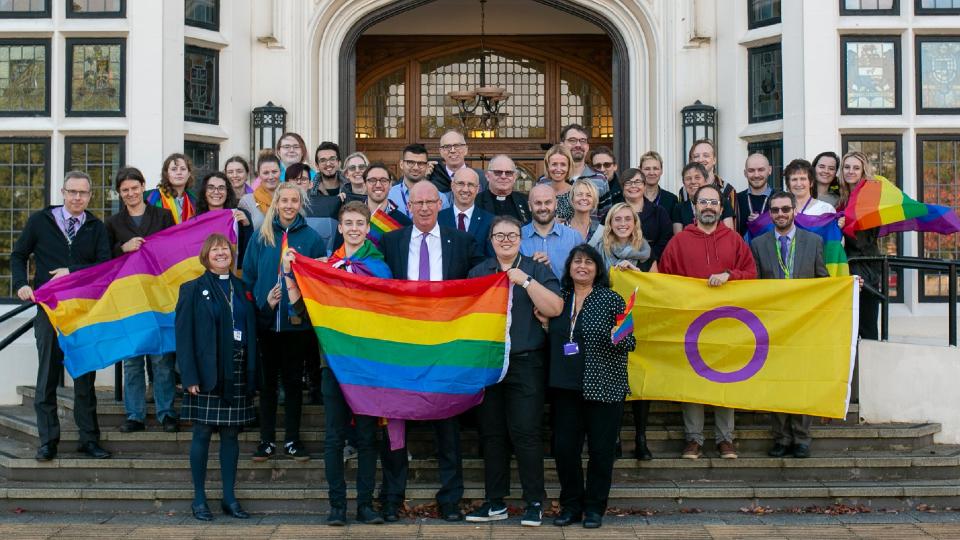 By becoming a Stonewall Diversity Champion, the University was recognised an institution that aims to provide a support environment for the LGBT+ community. As part of this partnership, Loughborough continues to work closely with Stonewall to receive support and backing of ongoing LGBT+ inclusion and support initiatives.
The exciting news was commemorated with an event attended by the Senior Management team, LSU Executive members, and staff and student allies.
February 2019: LU Arts provided a platform for our LGBT+ community with a special exhibition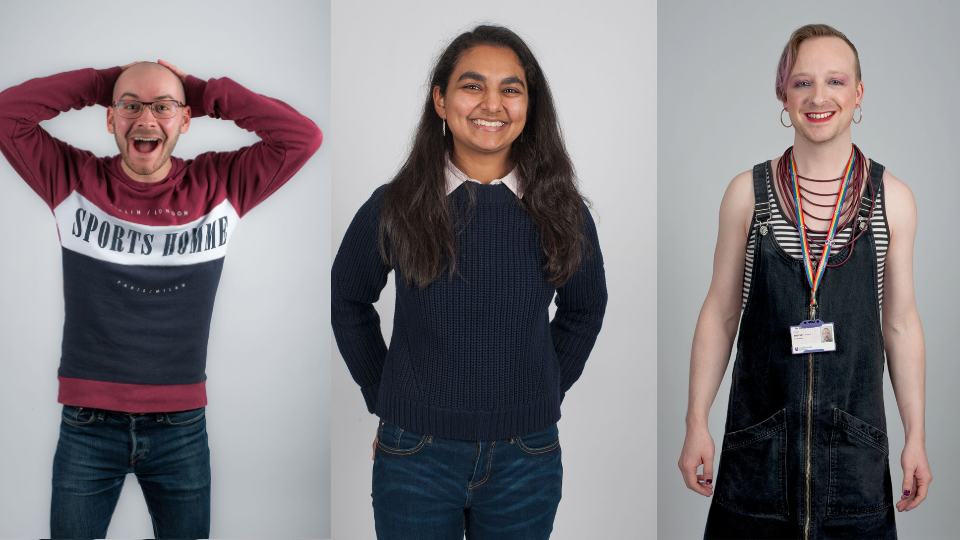 To mark LGBT+ History Month, LU Arts worked with photographer Ming de Nasty and 14 staff and students from the LGBT+ community to take their portraits, providing an intimate insight into their identities and how it shapes their life.
These portraits were displayed as part of an exhibition throughout February 2019 in the Martin Hall Exhibition Space, as well as online.