Research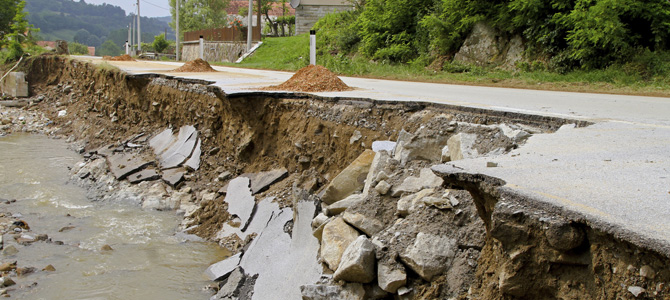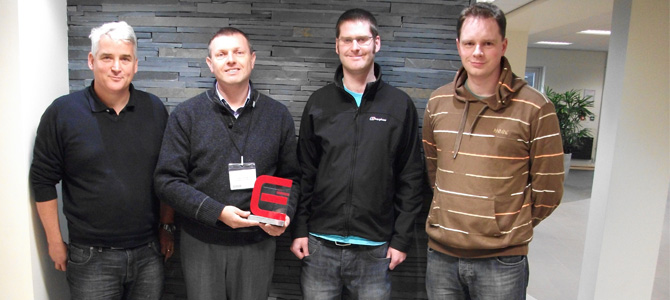 Revolutionising landslide detection and early warning
Slope ALARMS detect impending landslides and provide early warnings
Award-winning applied research is reducing the devastating impact of landslides world-wide.
Slope ALARMS – developed and patented at Loughborough University in partnership with the British Geological Survey – can detect impending landslides and provide early warnings.
Based on research conducted at Loughborough over 15 years – which quantified the link between acoustic emission (AE) and slope displacement rates – the novel technology is low-cost yet more sensitive and reliable than existing systems.
The battery-powered sensor – attached to a steel tube which is imbedded in the unstable slope – measures AE as the slope deforms and provides updates and warnings via text message. Its practical design means that it is easy to install and can be used across a wide range of geological environments.
Interest in Slope ALARMS is growing rapidly, with organisations across the globe keen to adopt the system as part of their landslide instrumentation.
Impact
Award-Winning Research

Slope ALARMS won the Civil Engineering category of The Engineer magazine's Technology and Innovation Awards 2011, and the Commercialisation category of the University's Enterprise Awards 2010

Sites worldwide

There are now twelve Slope ALARMS sensors operating at sites across the UK, Europe and Canada, with new sites under development

Diverse suitability

Slope ALARMS is improving safety across a diverse range of situations, from UK and alpine railways, to highways and settlements on coastal slopes.