2020/21 scholarship students
Our 2020/21 scholarship winners have been appointed based on their ability in their chosen art form and their passion and commitment to it. They come from a variety of subject areas and backgrounds and include undergraduate and postgraduate students.
The scholars' art forms cover music (instrumental), singing, creative writing, performing arts (dance and musical theatre) and documentary photography.
In addition to a cash prize, each scholar is receiving a tailored package of free tuition or mentoring in order to develop their talents further. They will take place in a showcase event later in the year and they are encouraged to contribute to the creative life of the campus by organising their own arts events or projects.
You can find out more about our 2020/21 scholarship winners below.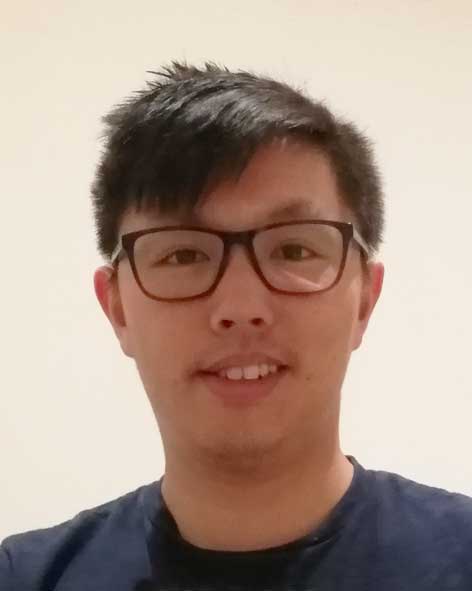 Music - instrumental (piano)
At the age of 10, Ben started learning the piano and began his lifelong journey in the world of music. He has performed in different public venues as well as attending piano master classes. He often plays medleys and with self-improvised themes in recitals and has began to explore other areas of music such as singing as well as editing song lyrics more recently.
After he achieved ABRSM Grade 8 Piano in 2008, he found his love for Baroque and Classical Music and began studying the history and musical background of composers in A-level. He believes the piano is not just an instrument, but a way to express one's true emotions and deepest feelings.
Apart from performing as a soloist and percussionist, he has also attended many Classical concerts where he realised the need to promote them to a younger audience as part of the preservation of the musical heritage and he hopes to do so with the support of the LU Arts Music Scholarship.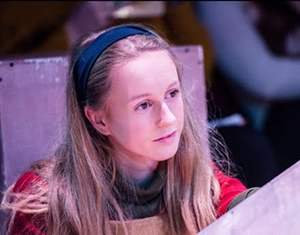 Performing arts (musical theatre)
I fell in love with the theatre when I was 6 years old after watching 'The Lion King' on the West End, and after performing in my first school production, have been acting ever since. Being on stage for me is a great form of escapism and brings me so much joy.
As well as performing in 12 of my school productions throughout my time at school, I have also been lucky enough to perform as part of the cast of a British Youth Music Theatre production called 'Jabberwocky' which was then taken for a stint in a West End theatre. I also was part of the cast of a play which won the Best Play award at the Leatherhead Theatre Festival in 2019. I am so excited to continue my theatrical development as part of the Stage Society at Loughborough University and am really looking forward to performing in my first (virtual) cabaret night.
I truly love the creativity and teamwork that I can access through watching and performing theatre and am always be mesmerized seeing the emotions that stage actors can inspire in people. I also think it is incredible that theatre is such a powerful tool for change in the world, addressing current issues in a beautifully accessible way.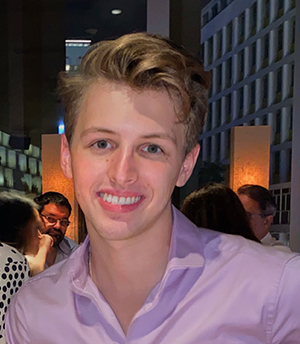 Owen has been singing ever since his first solo song in his Elementary school show. Taking up classical singing lessons after the opportunity was provided in preparation for a performance with the Hong Kong City Chamber Orchestra, he has been developing his voice since.
Owen's passion for music has always helped him overcome a lack of traditional training in music, focusing on the putting his unique voice to use. Working through his teenage years, he trained through his voice change, and has maintained his upper register, achieving his ABRSM Grade 6, with a penchant for now performing tenor and countertenor classical pieces, as well as now exploring contemporary pieces.
Since arriving at Loughborough, Owen has sought to continue this development through the LU Arts programmes. His passion now as a scholar lies in promoting the opportunities available to musicians like him who might not feel they have the technical expertise, but whose love of performance and creation drive them to further develop as artists.
Music - instrumental (sax/piano/bass guitar)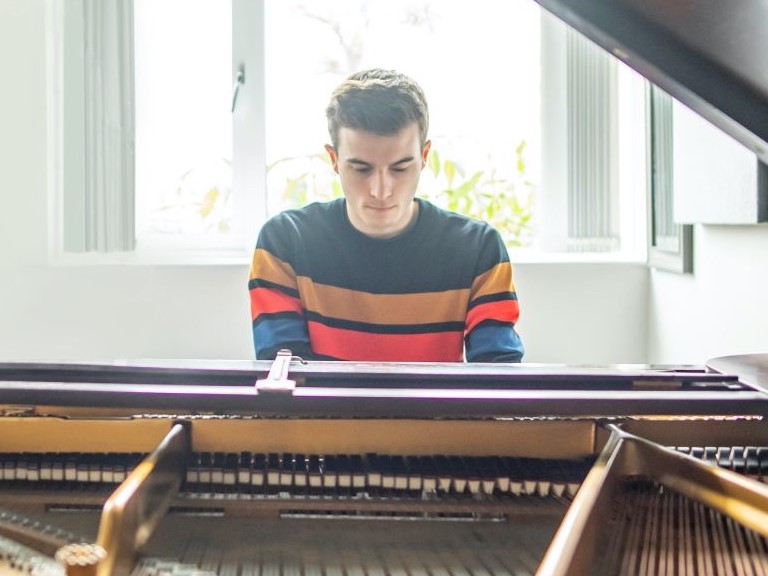 Whilst at school, much of Nic's free time was dedicated to music. He played saxophone in extracurricular groups of a variety of genres, sometimes 'filling-in' on piano or percussion when needed. Whilst working towards a Trinity Arts Award, Nic worked with friends to create a six-piece jazz ensemble; which later went on to perform in a competition at the Birmingham Conservatoire and achieve a distinction in the ABRSM advanced-level Jazz Ensemble exam. He also achieved a distinction in Grade 8 Jazz Saxophone (Trinity). Taking a GCSE and A-Level in music enabled Nic to develop skills in composition and arrangement, which he has used to write several small-band arrangements for Tuxedo Swing.
Nic is thrilled to have been awarded a music scholarship and looks forward to working with LU Arts and colleagues to promote and develop the extracurricular music opportunities at Loughborough.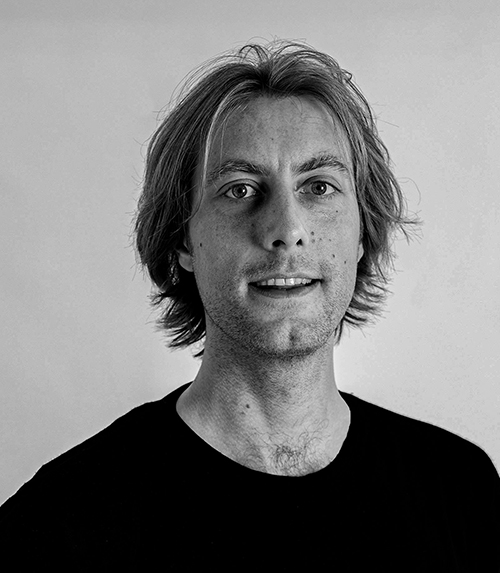 Film & Media (photography)
Having worked and lived extensively in various contexts in the Global South, Steyn began to develop a keen interest for documentary photography as a means to provoke a wider and more nuanced discussion around (mis)representation and foster dialogue and action around social and environmental injustices. Something he would refer to as visual-based activism, especially in conjunction with other media.

He founded iMPACT JOURNEY as a platform to support visual storytellers around the world and co-founded a non-profit space for documentary photography with his sister, iMPACT DOC. They hosted masterclasses, documentary screenings and co-curated various exhibitions in Amsterdam, bringing academics, journalists and visual artists together in an informal fashion.

His work was recognised by several international media and institutions through awards, grants and publications. He feels privileged to be awarded with the Loughborough Arts Scholarship for Film and Media and feels particularly devoted to share his experiences and network coming years, while learning from and advancing new interdisciplinary partnerships within and outside of the University.
Steyn was born in the Netherlands, where he studied Cultural Anthropology, Development Sociology (BSc) and Environmental Science (MSc). Currently he is pursuing his PhD in Human Geography, focussing on just energy transitions in informal settlements, like slums. For more info: www.steynhoogakker.com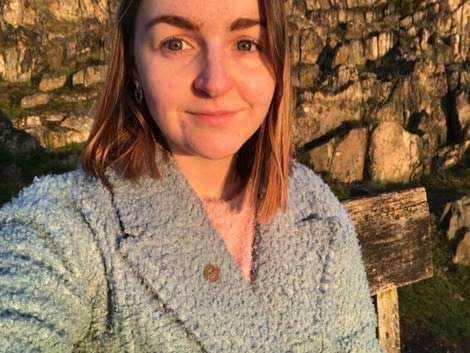 Creative Writing (playwriting)
Tasha has always known she wanted to write to express herself, but it wasn't until she started to read playscripts that she found a way to say what she wanted to say. During her Masters she wrote her first play for performance, and enjoyed combining forensic historic research with creativity to tell an audience about a 'true' story from the archive. As a historian, Tasha often has to read between the lines with archival sources. Writing creatively is a great way to take these imaginings further, and even toy with the fact that when a history is written it is never necessarily true: we can never really know what happened in the past.
Over the next year, Tasha will be working on a second play combining archival material and historical guesswork. She is keen to encourage other researchers to think about their work in a different way, and with a bit of creative flair. Art is good for mental health and for challenging your own perception of your work, not to mention an easy way to get your research out to a wider public. Hopefully, by creating a play that uses source material from her own work, Tasha can inspire others to think about creative outlets for their research.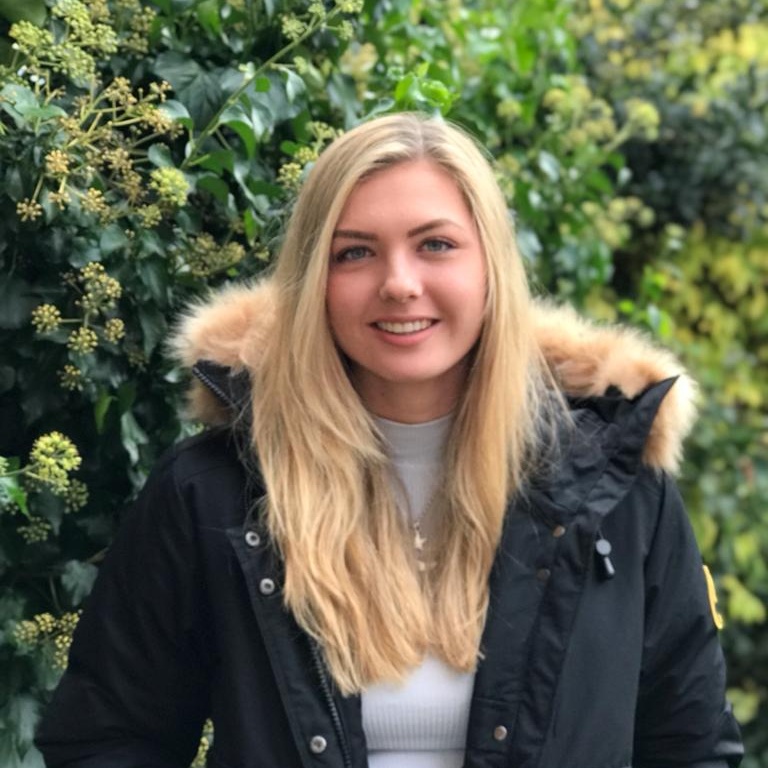 Emily's first experience of singing was in year 7 when she was given an assignment to perform a song to her class; this led to her being chosen to sing at the end of year school concert. Emily got such a buzz from this experience that she started to learn how to play the guitar to accompany her singing.
At school Emily took every opportunity to sing. Performing with her guitar in school assemblies, theatrical performances and end of year concerts using her personal style to make the song unique. Emily went on to gain Grade 5 in clarinet, was a member of the school orchestra and school and chapel choir. She has participated in two school overseas music tours to Paris and Venice where the choir and orchestra performed at famous venues such as Notre Dame Cathedral and Disneyland Paris.
Emily was also a member of the percussion band and they took the opportunity to utilise Emily's vocal skills to lead the band for the first time. Emily is one of the lead vocalists of the Tuxedo Swing, Loughborough University's jazz and swing band. She has enjoyed performing with them for the last 2 years; one of her highlights was being the opening singer at the AU ball, performing in front of over 1000 people. Emily has never had any formal training, but has had much positive feedback about her voice. She is really looking forward to having some formal training for the first time to help her to develop and improve her vocals.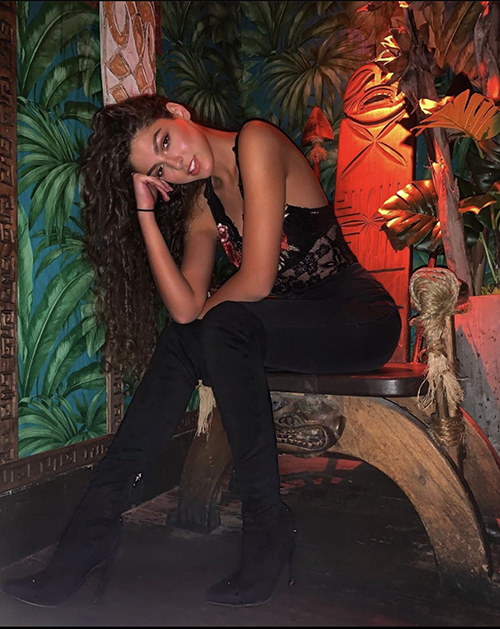 Clara is from Brazil and is in her third year studying Mathematics and Computer Science. She has been dancing consistently since 11 years old and has performed in London's West End's, Her Majesty's Theatre. Clara has also taken part in a Guinness World Record winning Musical Theatre performance where she played the role of Belle in Beauty and the Beast.
Clara has been part of the AU dance club as well as other dancing societies. She has participated in competing teams such as Latin, Hip Hop, Ballet, Pole Fitness, Belly dancing, Salsa and Street dance. Her passion for dance has spiked a newfound love for acrobatics, bringing her to join another one of Loughborough's competing teams, Cheerleading! She is looking forward to the year ahead as an LU Arts scholar, hoping to concentrate on her Commercial and Urban dance skills.
Clara believes that with expression comes freedom. To feel; is to heal. To express is to accept. To Clara, dance is a therapeutic medium. Clara consistently practices yoga and dance as her primary forms to destress. Clara uses dancing to cultivate feelings of empowerment, allowing her to bring that motivation, energy and attitude into all other areas of her life.