2022/23 Arts Scholarship Winners
Our arts scholarship winners for this year have been selected for their ability, passion, potential and commitment to their chosen art form. They come from a variety of academic backgrounds and include undergraduate and postgraduates students from the East Midlands and London campuses.
The art forms of this year's scholarship winners include acting, creative writing, dance and various genres of music from conducting and piano to singing and traditional English music.
In addition to a cash prize, each scholar is receiving a tailored package of support to help them develop their talent during the year. For some this will be one-to-one tuition or mentoring, for others it will involve masterclasses and other fees and possibly the purchase of specialist equipment. Each scholar's work will be showcased during the year with a special lunchtime showcase event in the summer term. If you have an event that you would be interested in one of our scholar's taking part in then please contact us by emailing luarts@lboro.ac.uk.
You can find out more about our 2022/23 scholarship winners below.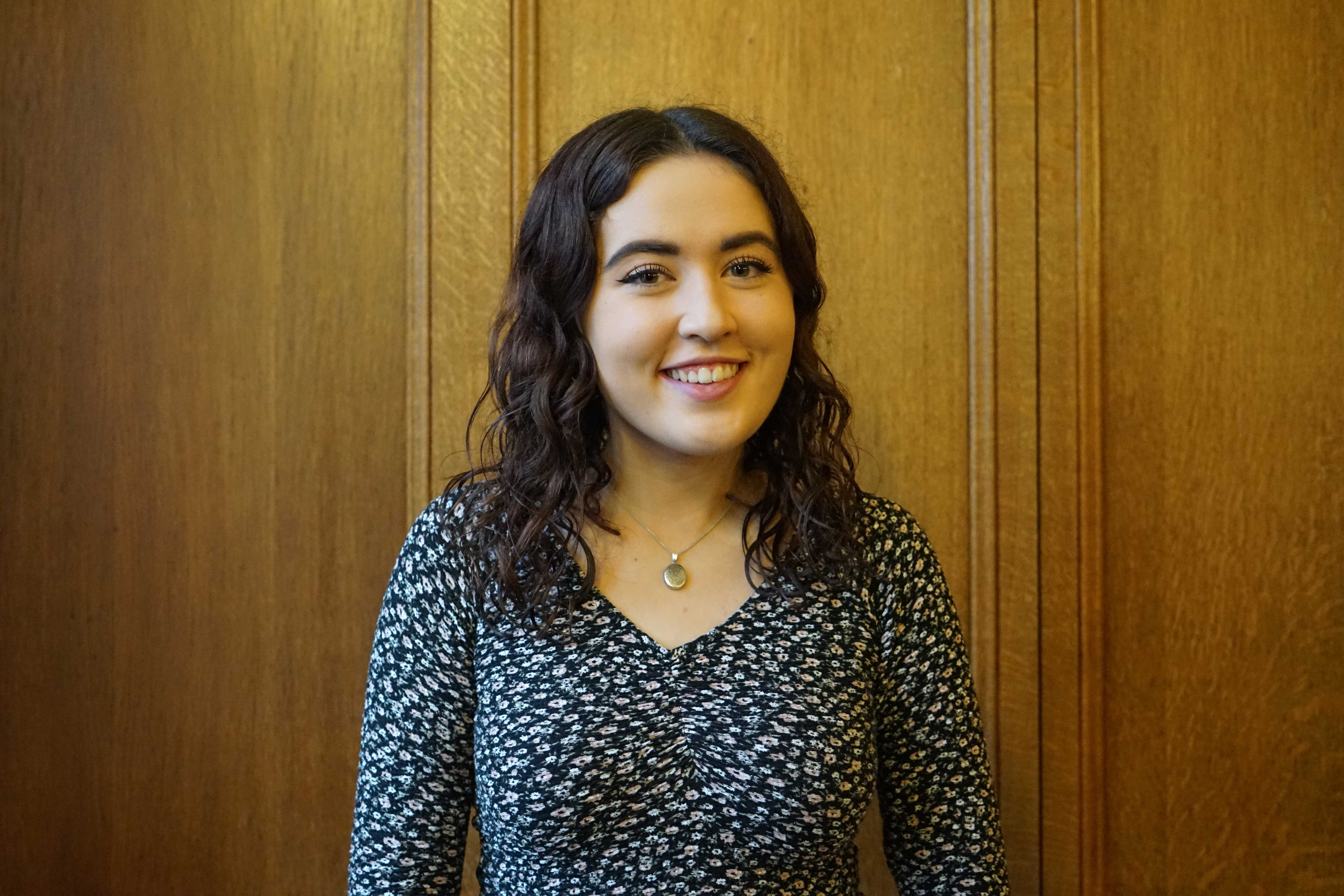 Music (singing)
Singing has always been a great passion of mine; music is everything to me and it has always provided me with a sense of escape. I think music allows you to feel the way you want with no judgment and provides a real safe space to be yourself. I have always loved getting lost for a few hours at a piano completely immersed in the music. Throughout high school and then sixth form I taught myself how to accompany my singing with the piano; I was always so desperate to get to a music room to try and learn a new song. My passion for singing has since inspired me to start writing my own songs; there is something so wonderful about being able to be so vulnerable. During the peak of the pandemic in 2020, I used song writing and music in general as a form of coping with many of the intrusive thoughts I felt; the songs that I wrote were almost parts of me that I laid out to look back at - like a diary entry.
Since joining Loughborough University, I have used the free practice rooms at any moment I could; they are a great space to explore my passion for singing. After performing on Good Morning Loughborough, I was asked to be a part of a music video with one of my original songs which was entered and won a silver NaSTA award. After this music video was created, we were able to put the song on Spotify and I have since recorded more original songs with the help of JORG Productions.
This year I hope to write and record much more and get involved in open mic nights and build my media profile.With the support of this scholarship, I can follow my passion for music alongside my degree in Media and Communications.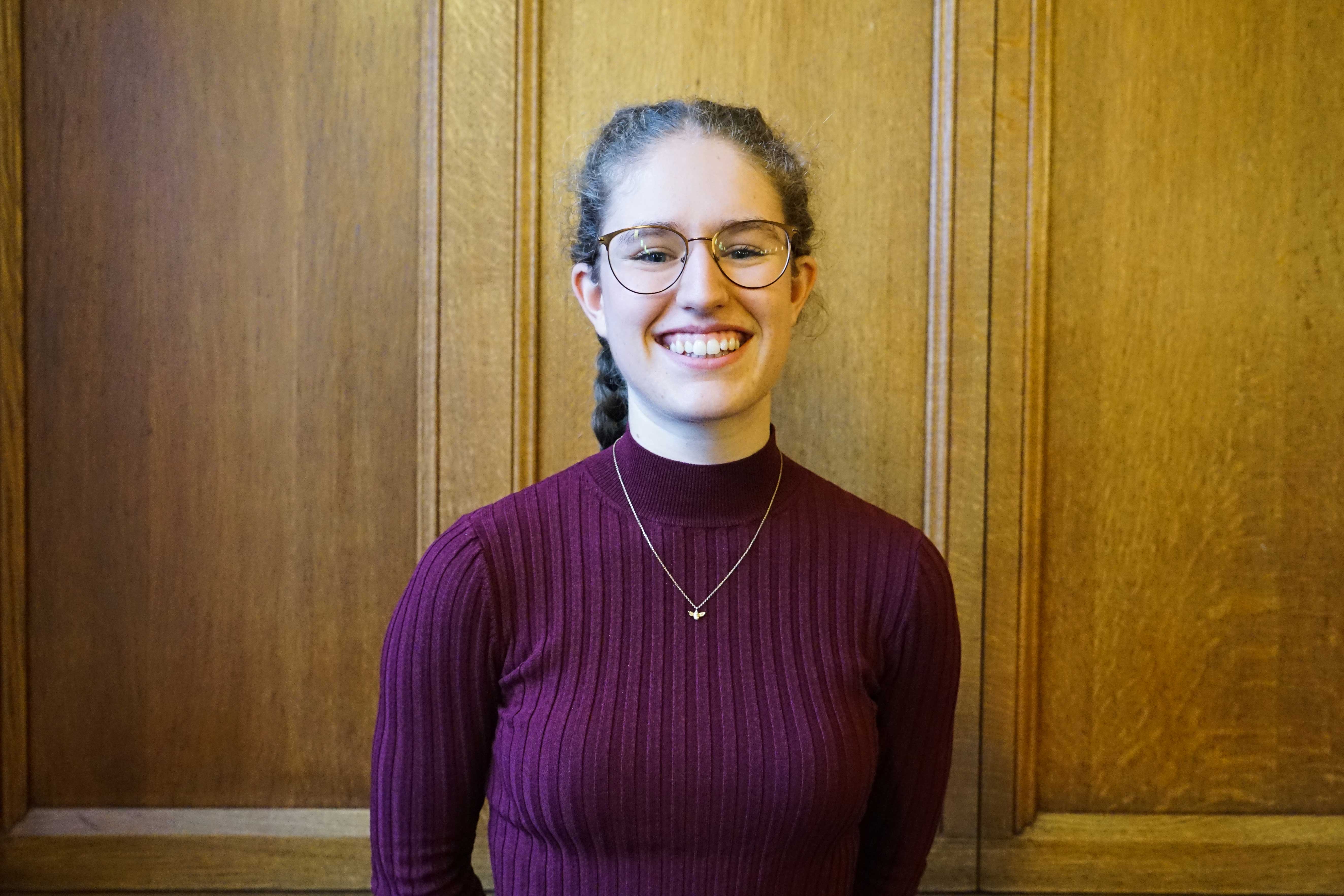 Music (piano & singing)
Bethany began playing the piano aged five and a few years later took up the violin. She has taken lessons in both, leading to her achieving ABRSM Grade 8 Distinction in both instruments. Seeing some of her favourite artists in concert made her realise that she wanted to write her own songs. Hence Bethany taught herself guitar and now has a growing collection of original songs available on SoundCloud. She is fascinated by the process of songwriting, the way that melody, rhythm and words fuse together to carry meaning and emotion.
Bethany has found great joy in playing violin with a number of ensembles, including her Sixth Form Orchestra and the Berkshire Youth Symphony Orchestra which she toured Scotland with last summer. She has enjoyed playing keyboard for a number of school musicals, including Legally Blonde and Sister Act!. Bethany has also performed some of her own songs at a number of school concerts and local music venues. Since starting at Loughborough this year, she has joined and performed with LSU Classical and the Tuxedo Swing band, who have been incredibly friendly and welcoming. The thrill of performing for an audience is something that drives Bethany's love of music.
Bethany is so grateful for the resilience, confidence and self-awareness that learning, performing and composing music has given her. She is acutely aware of the importance of the arts for both individuals and wider society and is looking forward to sharing her enthusiasm for live music with others during her time at Loughborough.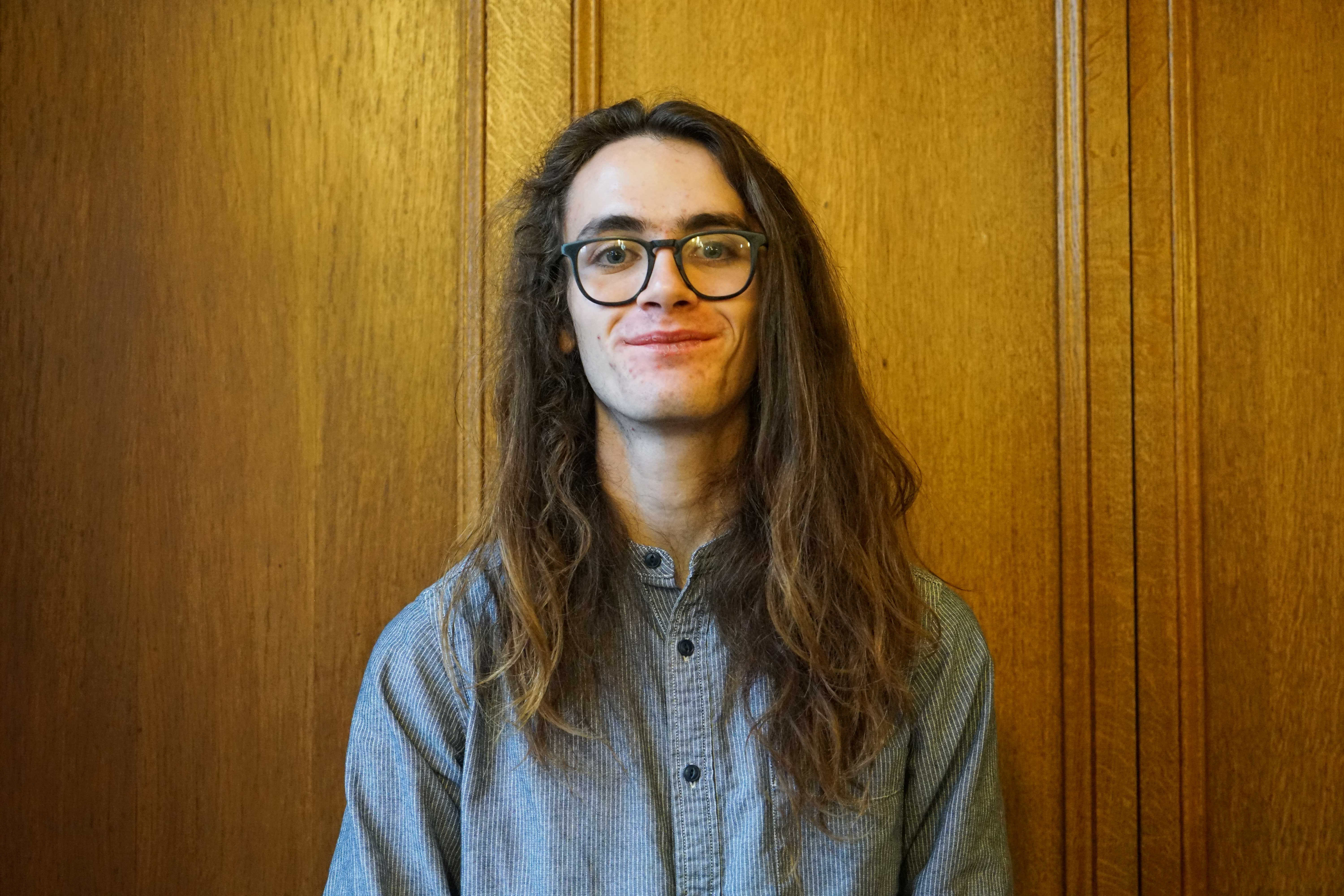 Music (traditional English & accordion)
Theo was introduced to the Diatonic Button Accordion (also referred to as a 'Melodeon') through the Morris dance and English music traditions which surrounded and fascinated him as he grew up. As a tradition which is primarily passed on without written notation, his musical journey began by visiting folk festivals on weekends, experiencing traditional music alongside a variety of other arts on the English folk scene.
Aged 15, Theo was invited to play Diatonic Button Accordion with the National Youth Folk Ensemble. This collective of up to 25 young creative musicians combined experiences of traditional music from across England and beyond, with the intention to inspire the next generation of folk music artists. The ensemble explored the full variety of the tradition, from brand new compositions through to 17th century manuscripts whilst pushing the potential of the musical instruments, challenging preconceptions and conventions of folk music.
After leaving the National Youth Folk Ensemble, he decided not to pursue music as a career but to continue this creative interest alongside university. He currently plays Diatonic Button Accordion with two Morris bands, the Flag and Bone Gang when at home in North Yorkshire and Liberty Hill Northwest Morris in Sheffield.
Theo wants to use his year with the LU arts scholarship to promote folk arts within the university, alongside continuing to develop his playing and knowledge of the English folk music tradition.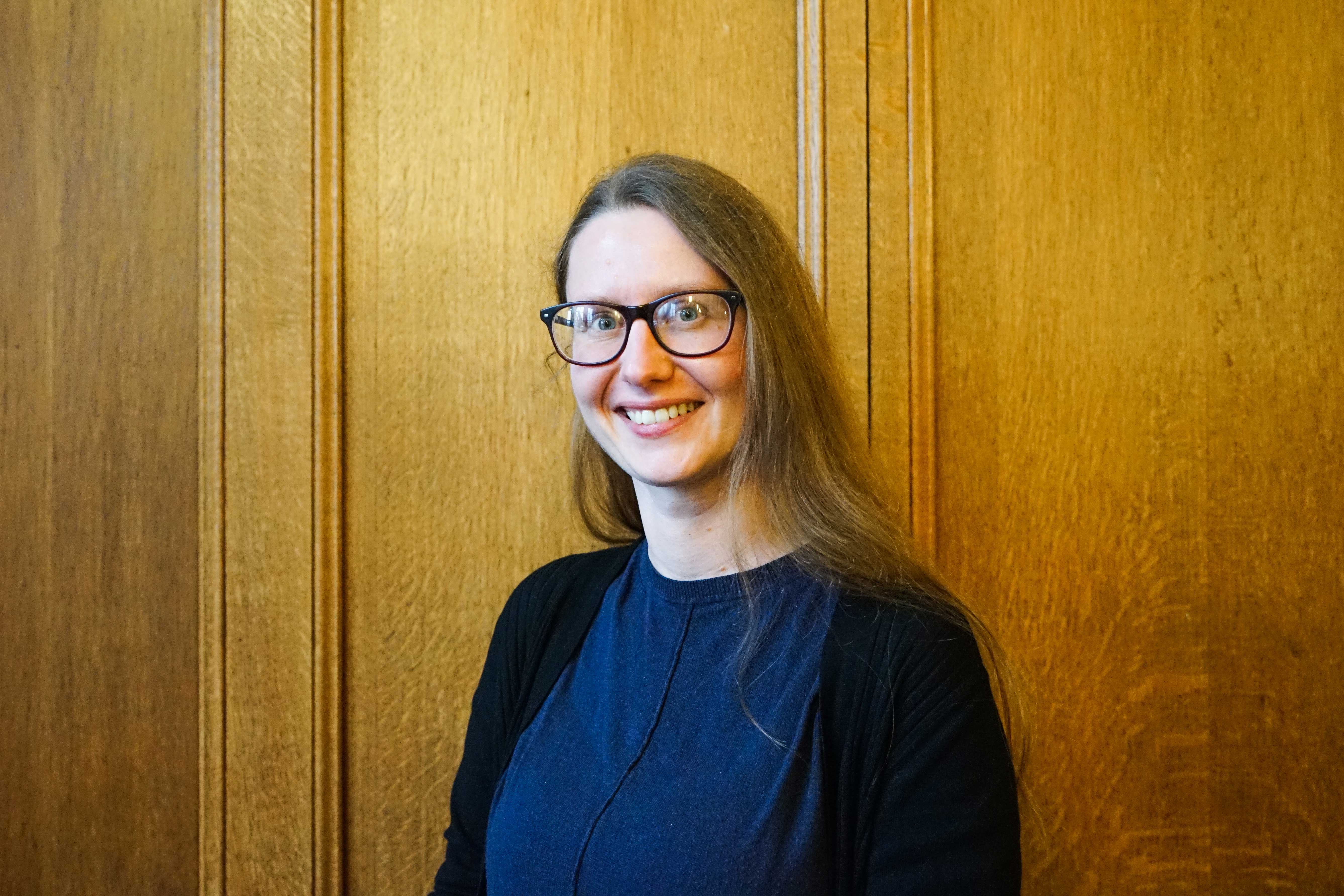 Creative writing
Originally from the West Midlands, Jess Moody (she/her) is a writer now based in London. While always a keen reader, Jess only really 'picked up the pen' herself in her late thirties, focussing on the short story. Her work often centres issues of (dis)connection, climate anxiety, gender/sexuality, and identity. She's been published widely in literary journals, as well as placed highly in a number of writing competitions.
Jess has never had any training or mentoring for her writing, and so is looking forward to using the Scholarship as a way to develop her craft, establish new networks, and support the development of new work. In receiving this Scholarship she also hopes to encourage other students who are mature, carers, working, or otherwise balancing 'messy lives' to make space for their craft, stay attentive to art, and explore new creative pathways.
Jess recently joined the School of Social Sciences and Humanities as a Doctoral Researcher. She remains curious about the ways that creative writing and academic writing can challenge and inform each other, as well as the power of narrative, voice, and story in research.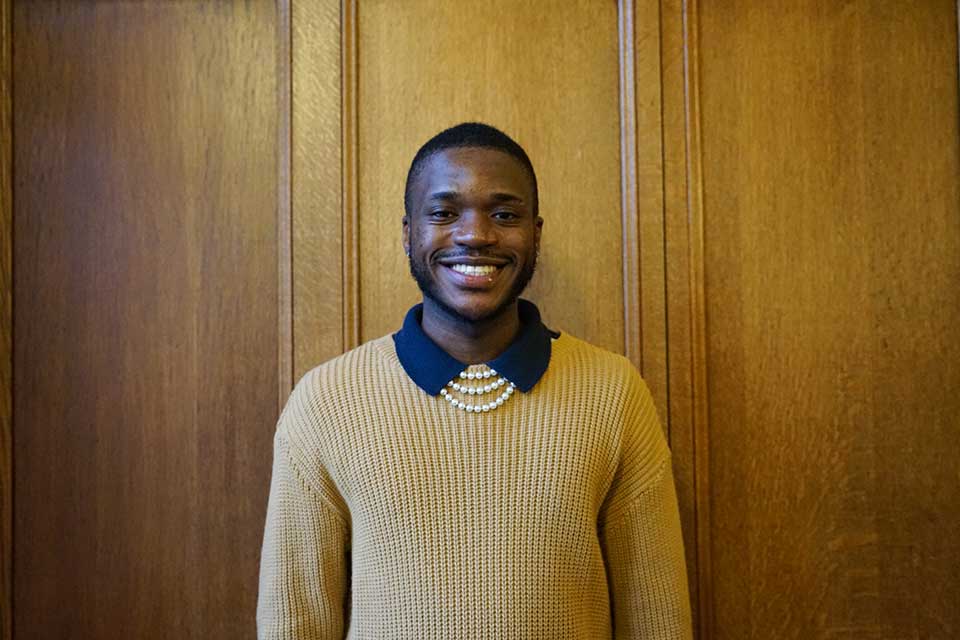 Music (rap)
A self-proclaimed regular boy, Farai Nigel Nyandowe is a rapper with a lot of ambitions. His foray into rap music started during his gap year in 2019. After all his friends had left for university and with nothing to do but a part time job at a retail store, he had to find a hobby. What started off as freestyle verses on his snapchat story slowly developed into full song releases. Since joining Loughborough Farai has released 10 songs and 1 collaborative EP with no plans of stopping anytime soon. Farai has also become a regular at the various open mic events hosted in the student union building where he practices his live performance skills.
Regarding his rap career he intends to go into music full time once he graduates. Whether or not he 'makes it' is one thing but he wants to give it a fair chance. He cites J Cole, Kendrick Lamar, and J.I.D as his main inspirations. Love, hate and the general experience of being a young adult in the 21st century are Farai's go to topics. Being born and raised in Zimbabwe he believes he has a unique perspective lacking in the UK rap scene. With the scholarship support Farai plans on getting singing and music production lessons.
With rappers fading out of relevance as quickly as they appear, Farai aims to make his music career last longer than the average rapper by looking to slowly build his audience one conversation at a time, a slow burner of sorts. Follow the progress of his musical escapades on his website: www.farainigel.com/.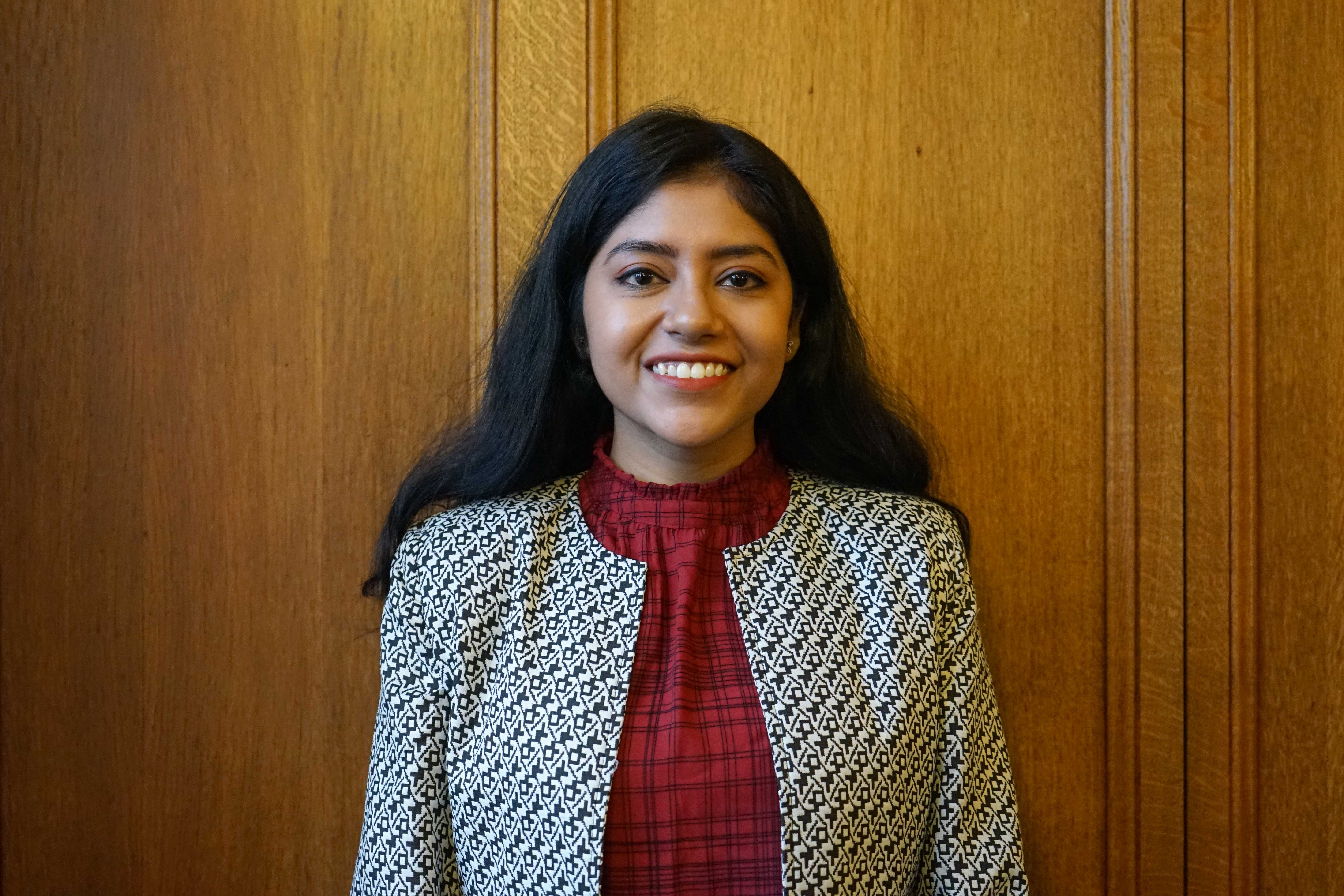 Performing arts (kathak dance)
My parents took me to my first Kathak lesson at the young age of 6. What started as a path to learn discipline and values, later became a source of joy and fulfilment, a respite from the gloom of everyday life.
I had the opportunity to learn from revered Kathak exponents of both Jaipur and Lucknow Gharana, all of whom impacted my growth as a dancer and a spiritual being. I performed with my Kathak dance troupe at multiple conventions, festivals and promotional videos and performed solo at all major inter-school competitions during my school years. This eventually led to my receiving the Co-Scholastic Award and Gold Medal at high school and a cash reward from the Chief Minister of Uttar Pradesh (India) for my performance.
Kathak has always set me apart from other dancers because of the need for grace and control that is imbued through it. But my journey with Kathak was not always pleasant, it was tumultuous, as often is with classical forms of dance. Though Kathak is popular for its chakkars and complex footwork – the nritta - I am more drawn to natya which is at the heart of Kathak, the art of storytelling (katha).
Through the arts scholarship and support, I look forward to taking classes from Kathak gurus to further enhance my dance skills so I can become an accomplished performer and take the traditions and values associated with this art form to a wider audience.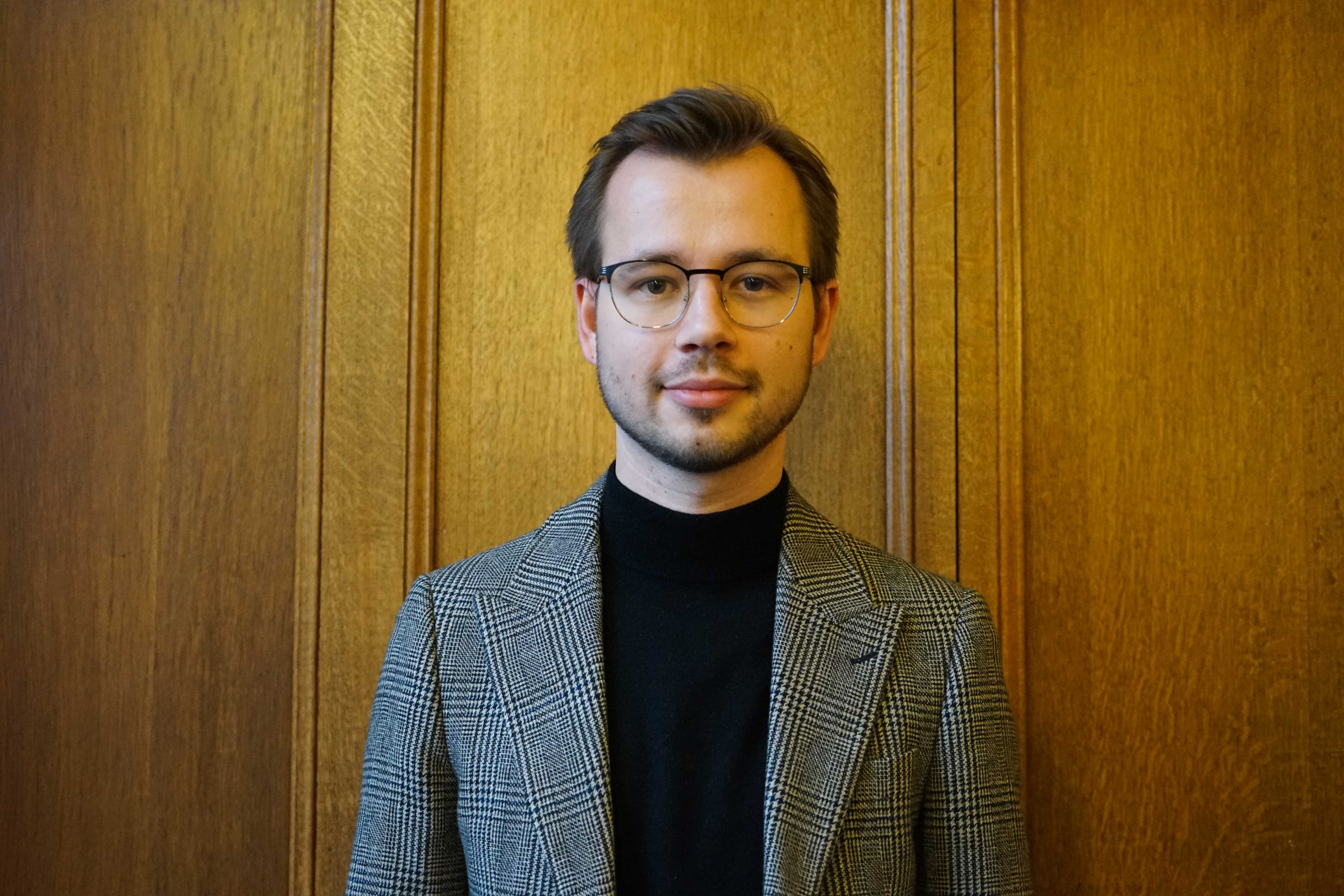 Music (conducting)
Having had his first instrument lessons at the age of six, music has become an integral part of Hans's life ever since. He plays the Double Bass, French Horn, Violin and Recorder as a soloist and in ensembles. Being fascinated by the special role of conductors, Hans has become eager to learn how to lead orchestras himself.
After first experiences with conducting his school orchestra and guidance from Volkmar Fritsche, the UCL String Orchestra as well as LSU Classical's symphony orchestra have given Hans the chance to practise and perform with them. He is using the LU Arts Scholarship to further improve his orchestral leadership skills.
In Loughborough, Hans is a doctoral researcher in Transport Engineering at the School of Architecture, Building and Civil Engineering and Vice Chair of LSU Classical, home of the University's only orchestra and concert band.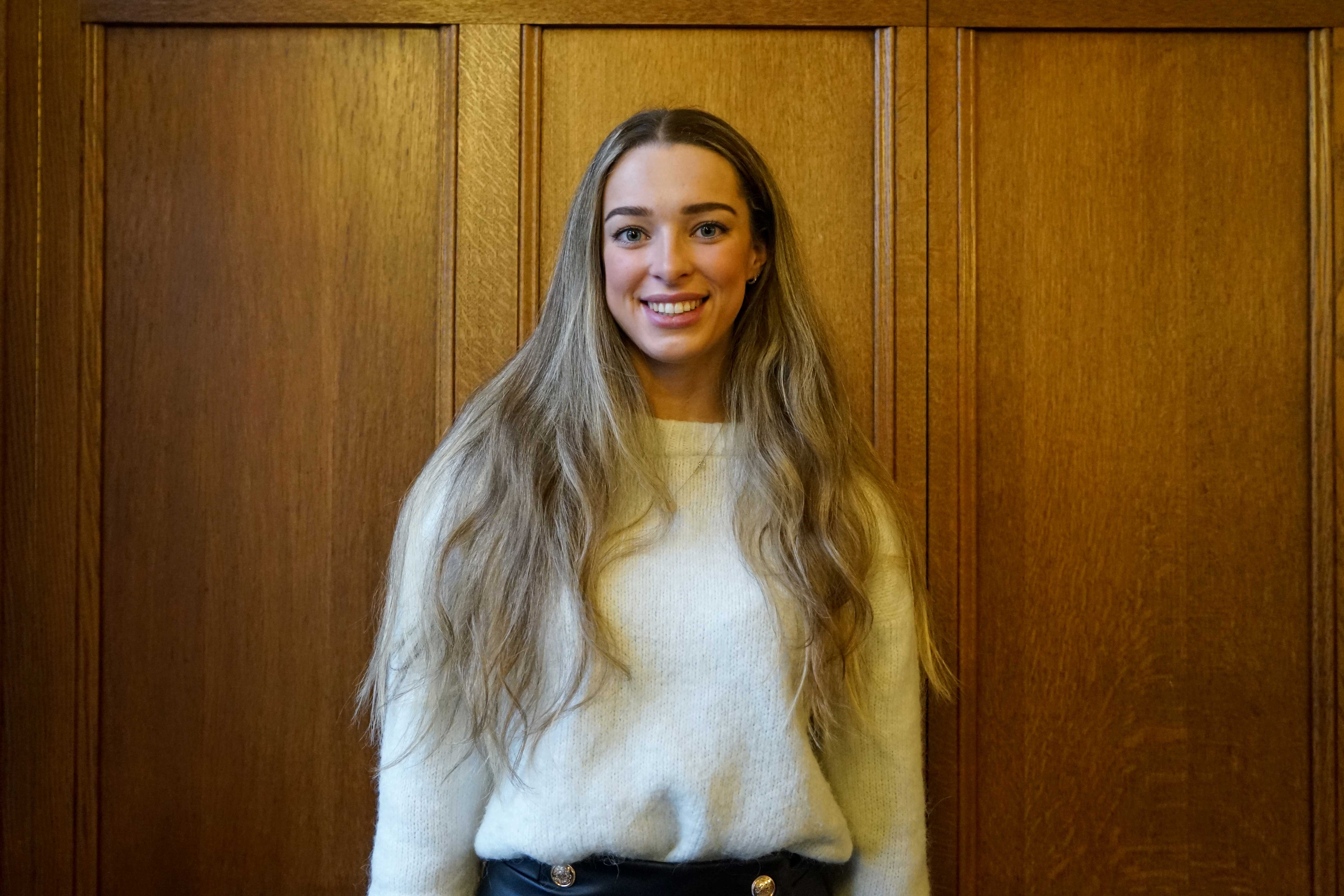 Performing arts (dance)
Tara has always had a passion for the arts since a young age despite only starting dance 8 years ago. Watching West End shows from a young age and getting involved with school theatre productions greatly grew her passion.
Tara trained primarily in ballet, tap, jazz, contemporary, lyrical, acro, freestyle and musical theatre. She attended a variety of dance summer schools and performed in dance shows across southern Spain and England which allowed her to gain an insight into the professional dance world. Despite not pursuing a career in the dance industry, she now studies Sports Management and is greatly involved with Loughborough Students Dance Club.
Joining the dance club at Loughborough University in 2020, she successfully auditioned for seven 1st teams out of the nine LSDC offers. This year she was elected club chair after being the show coordinator the previous year. Alongside her contribution to running the club, she has also coached the 1st team Modern Jazz class for 2 years running, where she leads a class of 20 students and choreographs a routine for them to perform at their show and compete at competitions.
Through the arts scholarship and support, Tara looks forward to taking classes from industry professionals around the UK to enhance her dance and performance skills.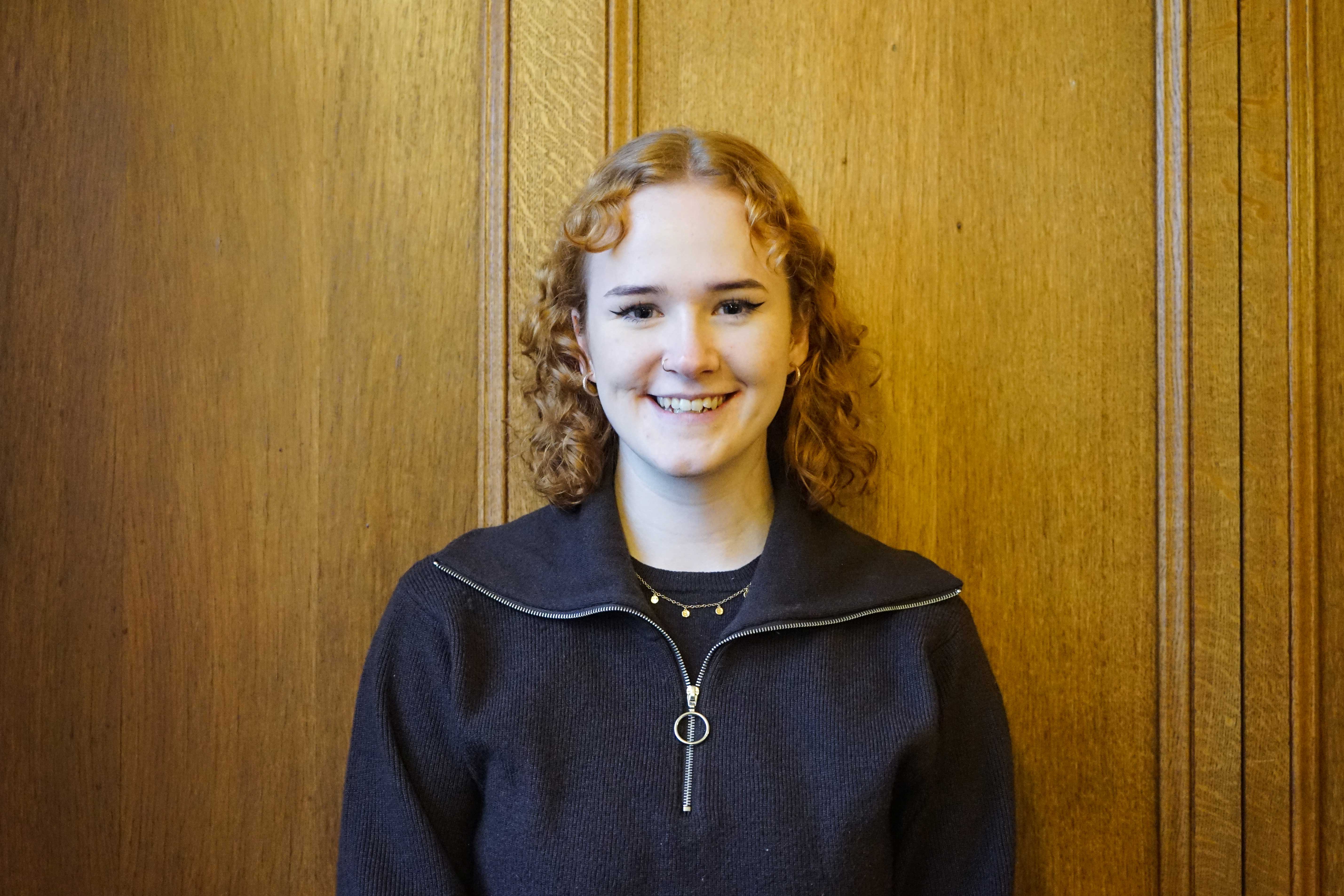 Performing arts (drama)
My name is Lizzy Watts and I am an aspiring actress. I loved acting as a child but unfortunately gave it up when I was at secondary school. It wasn't until last semester that I picked up acting again. I have been heavily involved in LSU stage society since being case as Basil in A Picture of Dorian Grey. This semester we are putting on Dracula where I'm playing Mina, and Dark road where I play Ingrid.
I love stage, but I have fallen in love with screen acting. After watching me perform in Dorian Grey, a friend of mine from Oxford University encouraged me to audition for short films being created by Oxford University Film Foundation (OUFF). After several call-backs I was cast as Liv in 'Punchbowl' written and directed by Mia Sorenti. It was a surreal experience. I had never been on a set before let alone be the main character in a film. Over the intense week of filming, I felt myself improving and became determined to pursue screen acting as a career. Punchbowl is still in post-production and will be submitted for screening at OUFF film festival in the new year.
In January, I am moving to Bristol with my two best friends who recently graduated from Loughborough, and I will be undertaking acting classes and searching for roles in short films. This newest chapter of my life is happening thanks to being awarded the LU Arts scholarship. I cannot wait to learn more about screen acting and the world of film and come back to Loughborough for the presentation in May, having worked on my craft with the universities support.