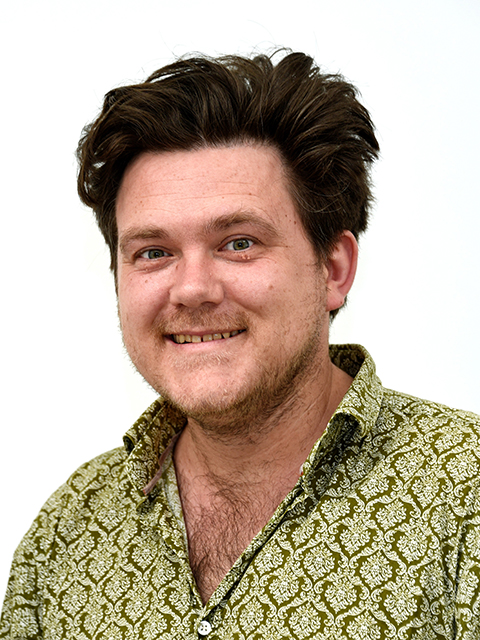 I am a social and cultural historian of nineteenth and twentieth-century Britain, with particular focus on the impact of war and empire on popular culture.
Past work included teaching contracts at Lancaster, Manchester Metropolitan University, UCLAN, Nottingham, and the University of Manchester. He was also Research Associate on the AHRC-funded 'A Cultural History of English Pantomime'; a project that has led to an ongoing collaboration with the Victoria and Albert Museum.
His interest in pedagogy developed from his experience teaching in secondary schools. He regularly attends and speaks at events concerned with best practice in the learning and teaching of History in Higher Education.
He is a member of the British Association for Victorian Studies and on the editorial board of the Journal of Victorian Culture.
It has been his pleasure to work with Global Link Lancaster on their Heritage Lottery Fund project 'Documenting Dissent' (June 2013 – September 2014). They received £76,700 to work with schools, retirement homes and community history groups to create a digital resource documenting Lancaster's political and religious dissent. See the Documenting Dissent website.
His PhD focused on educational psychology and citizenship in the development of the teaching of history in English schools. The subsequent monograph Citizenship, Nation, Empire: the politics of history teaching in England was published by Manchester University Press in 2015. He remains interested in issues related to the teaching of history, in schools and higher education, and has featured in a BBC Radio 4 'Long View' episode on the history of school textbooks. He was co-editor of a special issue of Journal of Imperial and Commonwealth History 42:5 (2014) on 'Decolonising Imperial Heroes' which was republished as a book by Routledge (2016). His article extended work on the politics of history teaching to the recent past.
He is co-editor of Politics, Performance and Popular Culture with Professor Kate Newey (Exeter) and Professor Jeffrey Richards (Lancaster). Essays on Victorian pantomime, music hall, visual iconographies in turn of the twentieth-century advertising, and celebrity animals have recently been published (or are, at the time of writing, in press). His current project focuses on performances of popular imperialism. Articles in preparation focus on Victorian and early twentieth-century multi-media news reporting of war and empire and studies of media sensations/spectacles. The longer term book-length project examines animal histories (zoos, circuses, menageries), theatre histories (pantomime, music hall, melodrama), display histories (exhibitions, museums, battle re-enactments) and 'street' performances (pageants, festivals, carnivals). A working title is 'Theatres of Empire: popular imperialism and performance culture in Britain, 1851-1925'.
He retains a keen interest in the historical interrelationships of religion and activism and has delivered a number of public lectures on histories of pacifism generally and the contentious history of the white poppy in particular.
He contributes to several team-taught modules at Loughborough and is convenor of the first-year module What is History? His second-year module, Victorian Values Reconsidered, examines nineteenth-century histories of politics, gender, race, sexuality, and religion. For third years, he offers a module on Empire, War, and Popular Culture which makes extensive uses of online primary resources.
Books
Citizenship, Nation, Empire: the Politics of History Teaching in England, c.1870-1930 (Manchester University Press, 2015).
Edited Collection
Politics, Performance and Popular Culture: Theatre and Society in Nineteenth-Century Britain (MUP, 2016), edited with Katherine Newey and Jeffrey Richards.
Decolonising Imperial Heroes: Cultural Legacies of the British and French Empires (Routledge 'Special Issues as Books', 2016), edited with Max Jones, Berny Sebe and Bertrand Taithe.
Articles
'Decolonising Imperial Heroes: Britain and France', Journal of Imperial and Commonwealth History 42:5 (2014), 787-825. Introduction and guest edit of special issue, with Max Jones, Berny Sebe, Jon Strachan and Bertrand Taithe.
'"Heroes into Zeroes": the politics of (not) teaching Britain's imperial past', Journal of Imperial and Commonwealth History 42:5 (2014), 882-911.
'John Ruskin and the Christian Socialist Conscience', Ruskin Review and Bulletin 8:2 (2012), 14-21.
'Art, Ethics, Pleasure: The Influence of John Ruskin on the Reverend Stewart Duckworth Headlam', Nineteenth-Century Prose 38:2 (2011), 109-32.
'Englishness in Retrospect'? Studies in Ethnicity and Nationalism 6:2 (2006), 9-26.
Book chapters
'"Jumboism is Akin to Jingoism": race, nation and empire in the Elephant Craze of 1882', in Martin Farr and Stephanie Barczewski, eds., The MacKenzie Moment: Essays in honour of Professor John M. MacKenzie (Basingstoke: Palgrave Macmillan, forthcoming).
'"Exotic Bodies and Mundane Medicines": advertising and empire in the late-Victorian press', in Helen Kingstone and Kate Lister, eds. Paraphernalia! Victorian Things (Routledge, 2018)
'"Executed with remarkable care and artistic feeling": music hall ballet and popular imperialism', in Yeandle, Newey and Richards (eds.), Politics, Performance and Popular Culture (MUP, 2016), 152-73.
'Exotic people and exotic places in Victorian pantomime', in Tiziana Morosetti (ed.), Staging the Other in Nineteenth-Century British Drama (Peter Lang, 2015), 125-51.
'Campaigning Histories', in Pedro Ramos Pinto and Bertrand Taithe, The Impact of History? Histories in the twenty-first century (London: Routledge, 2015), pp. 123-38
'Church on/as Stage: Stewart Headlam's rhetorical theology', in Claire Maria Chambers, Simon du Toit, and Joshua Edelman (eds.), Performing Religion in Public (Palgrave, 2013), 97-116 (with Tom Grimwood).
'Christian Socialism on the Stage? Henry Arthur Jones's Wealth (1889) and the dramatisation of Ruskinian Political Economy', in Keith Hanley and Brian Maidment (eds.), Persistent Ruskin: Studies in Influence, Assimilation and Effect (Ashgate, 2013), 93-104.
'Lessons in Englishness and Empire, c. 1880-1914: further thoughts on the English/British conundrum', in Helen Brocklehurst and Robert Phillips (eds.), History, Nationhood and the Question of Britain (Palgrave 2004), 274-88.