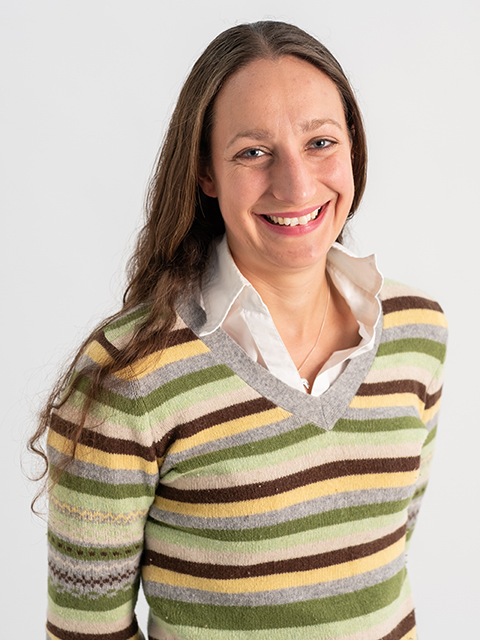 Sarah joined the Geography Department at Loughborough University as an Analytical Laboratory Technician in January 2018. Her role is to provide technical support to academic staff, students and researchers in both the physical geography laboratories and the field. She assists in the technical support and day-to-day operation of specialist equipment within the Geography department.
Before starting at Loughborough (2016-2017), she worked at the University of Nottingham as a teaching fellow in Environmental Science, where she taught modules such as Soil Science, Environment and Society, Environmental Modelling and Research Skills whilst supervising undergraduates' research projects. Prior to teaching, she worked as a Research Fellow in the School of Biosciences (University of Nottingham) on an EPSRC project addressing rural hybrid energy systems (2012-2016). Her work package focused on characterising wastes and residues generated by anaerobic digestion and gasification as a function of waste streams and conditions, assessing the long term application to soil and establishing novel by-products through field and laboratory work in both the UK and India. She also has research experience in dung ecology (2009-2012), when she monitored farm and regional scale effects of Anthelmintics use on farmland ecology within the UK.
In 2010, she completed my PhD at The University of Nottingham entitled "Quantifying the effect of microbial diversity and plant roots on soil structural development". This research involved undertaking and maintaining a range of controlled laboratory and glasshouse experiments. During the research, she utilised a range of molecular biological techniques including PCR and Terminal restriction fragment length polymorphism (T-RFLP) to analyse bacterial and fungal soil populations in addition to traditional and novel soil structural assessments and imagery including X-ray Computer Tomography.
Operate analytical equipment for the quantitative assessment of chemical and physical properties of water, sediments and soils.
Ensure all analytical equipment is properly maintained.
Provide technical support to staff, post-doctoral and postgraduate researchers.
Prepare biological materials (e.g. diatoms, pollen) and soil/sediment thin sections for optical microscopy.
Ensure laboratories are kept clean, tidy and organised.
Provide support for both residential and non-residential field trips.
Ensure compliance with health and safety regulations, and University, School and departmental procedures and protocols.
Selected publications
PLEDGER, A., JOHNSON, M., BREWIN, P., PHILLIPS, J., MARTIN, S.L. AND YU, D., 2020. Characterising the geomorphological and physicochemical effects of water injection dredging on estuarine systems. Journal of Environmental Management, 261, 110259.
MARTIN, S.L., CLARKE, M.L., OTHMAN, M., RAMSDEN, S.J. and WEST, H.M., 2015. Biochar-mediated reductions in greenhouse gas emissions from soil amended with anaerobic digestates. Biomass and Bioenergy. 79, 39-49
MARTIN, S.L, MOONEY, S.J., DICKINSON, M.J. and WEST, H.M., 2012. Soil structural responses to alterations in soil microbiota induced by the dilution method and mycorrhizal fungal inoculation Pedobiologia. 55, 271-281
MARTIN, S.L., MOONEY, S.J., DICKINSON, M.J. and WEST, H.M., 2012. The effects of simultaneous root colonisation by three Glomus species on soil pore characteristics. Soil Biology and Biochemistry. 49, 167-173