Living on campus
Where you live and who you live with at university will play a big part in creating some of your best lifelong memories.
At Loughborough we have 17 different halls of residence for undergraduate and postgraduate students with catered and self-catered options for you to choose from.
Our team is here from the moment you accept your place at Loughborough and make your accommodation choices, to when you move in and the whole time you are living in University halls of residence. We also offer support and advice for anyone who is looking for accommodation in town.
All of our accommodation options offer a safe, secure and friendly environment. From day one you will make friends with fellow students, become part of the hall community and begin your own Loughborough experience.
Undergraduate halls
Living on campus is a unique opportunity and you'll get to enjoy hall life, settle in quickly and have everything you need close by. We offer 16 undergraduate halls on (or very close to) the campus for you to choose from, with options to suit your budget and catering preference.
Postgraduate halls
We have three self-catered halls of residence available to our postgraduate students on our Loughborough campus. Halls accommodation is available either on, or a short walk from, campus and rooms are let on a 50-week basis. With competitive rents and a friendly and supportive atmosphere, our halls of residence are a great choice.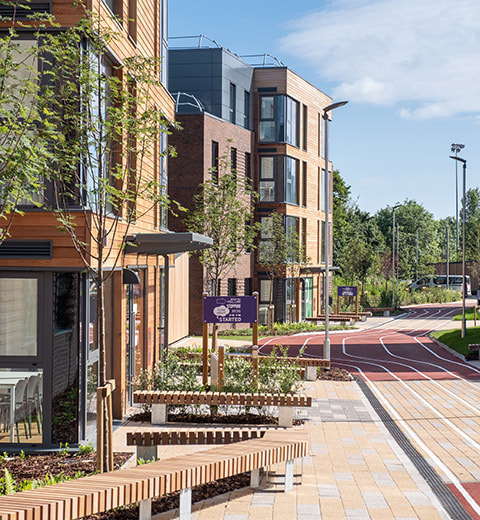 Explore our halls of residence
Get to know our halls of residence and discover what makes them special. Find out what's included and explore each one with videos, photos and 360 degree tours.
Our halls