Short stay accommodation
We offer several options for short stay accommodation on campus. This ranges from a room in our dedicated visitor accommodation in University Lodge to a student hall of residence.
If you are visiting Loughborough for a short period of time we can help you with your accommodation needs. Take a look at what we can offer.
University Lodge
The University Lodge offers convenient, affordable short stay accommodation in a great location, centrally situated on the University campus.
University Lodge
Visitor flats and houses
The University offers a few self-contained one bedroom flats and family houses located on or very close to the campus.
Visitor flats and houses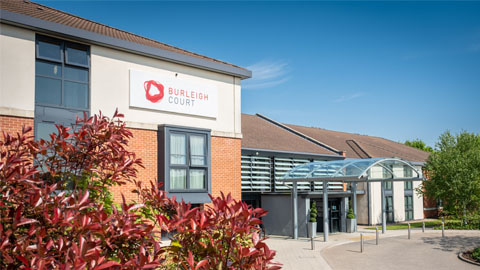 Hotels
There are four hotels on or very close to campus which offer short stay visitors affordable and convenient accommodation.
Hotels
Rent a room scheme
If you are a new member of staff, visiting academic or doctoral researcher you can search for short-term accommodation via our rent a room scheme.
You will need to have your staff ID credentials before you can log in. You will then be able to view rooms that our University staff have made available to rent to incoming Loughborough employees. This offers the perfect opportunity for you to relocate to the town and start work as you look for suitable permanent accommodation.