Research News
Latest news from
Articles by Loughborough academics featured on The Conversation
Why a patient may need a companion to speak for them – and the difficult choices they face
When a person whose communication is affected by a developmental disability (like Down syndrome or autism) needs to speak with a doctor, they often have to rely on a companion to help them. Whether it's a family member, a friend, or a professional support worker, that companion has to gauge very carefully what to say and when to say it.
These are discussions which may contain extremely intimate and personal information, and they present a clear challenge for companions, patients and doctors who must manage what can be a very delicate interaction.
For there is a clear dilemma at the heart of what the companion should do. On the one hand, they must respect the patient's right to tell their own story. After all, it's their body and their life – so they must have priority in the telling.
But on the other hand, what if the patient doesn't understand the doctor's question, or gives an unintelligible answer, or one that the companion knows to be incorrect? In those circumstances, the companion may feel obliged to intervene, at the expense of treading on the patients' toes.
It's not an easy dilemma to solve – respect for the patient, versus telling the doctor what they need to know.
To look into this further, we have made a close study of a set of video recordings made in surgeries in a large area of southern England. We didn't want to rely on retrospective interviews for our research, or even on contemporaneous note taking. The conversation analysis approach we use needs video as a record of what actually went on. It shows all the subtleties that people don't notice at the time, and can't recall later.
The patients were people classified in the GP surgery records as having a learning disability, and they brought companions of all kinds. Those companions all faced the same dilemma, but dealt with it in different ways.
In fact, there was a clear spectrum of intervention. At one end, it was just a matter of helping the patient discreetly, and at the other, it was a complete take over of the ongoing discussion.
For example, suppose the doctor asks the patient, "When did you have your most recent eye test?" and the patient struggles to answer intelligibly. At the most discreet end of the spectrum of intervention, the companion may wait a little, then turn to the patient, and hint at the answer by saying something like: "Did we go to the optician's last week?"
That way of intervening implies that the patient does know the answer, but gives them a very strong hint as to what it is. It's an intervention in the form of a question that expects a simple answer, making it easy for the patient to provide a clear and firm response to the doctor's question. This is respectful and also gets the job done.
Halfway along the spectrum is the intervention that accepts what the patient has said, but qualifies it significantly. This respects the patient's right to have at least started the answer, but is a way of adding important information.
The patient may say: "I can walk up the stairs, yeah," and the companion may add – again speaking to the patient – "But sometimes it's a bit difficult, isn't it?" Again the job is done. The doctor hears the qualification, and all the patient has to do is agree.
At the other end of the spectrum, the companion decides to effectively take over, even before the patient has started to answer the question. You may think that's because the patient is particularly uncommunicative – but that isn't always the case.
Talking (and taking) over
Sometimes, the companion seems to feel that they have more authority in the matter, and are better judges of what to say. It is as if they simply want to add a splash of colour to the picture of the patient's life, even though it's à propos of nothing in particular: "She loves her soap operas," was one example; "He liked the other doctor he saw because it was a woman," was another.
Did the patients ever seem to mind? For whatever reason, very rarely. Perhaps they were used to their companions taking over. But on occasions they did signal their displeasure.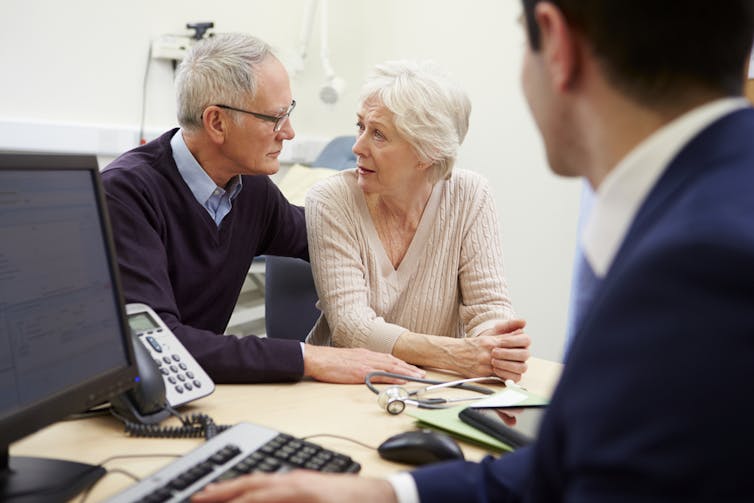 One example was when a monosyllabic patient had to endure her companion jocularly giving the doctor details of her bowel movements. Without much language, there was little the patient could do – but she threw up her arm as if to shield herself from what her companion was saying.
On a more clear cut occasion, an adult patient, fed up with his mother's wholesale takeover of the conversation, spluttered out: "Oh do be quiet, Mummy."
So far, our observations have given us a lot of information about the dilemma that companions face, and how they deal with it. What we can tell doctors is that they too have a part to play. At times, the doctors would subtly (or not so subtly) select the companion as the one to speak next, by a slight shift of eye gaze or body posture, or by simply not following up what the patient said.
Our next step is to engage directly with the people who participate in these delicate conversations. We feel there is much to be gained by patients, doctors, and companions, if questions are made more simple, the patient is given more time, and assistance is given subtly. When that is done, the medical business is successfully achieved, and the patient's right to tell their own tale remains respected.

Deborah Chinn has been funded to do this research by a National Institute for Health Research (NIHR) post doctoral fellowship (grant number PDF-2013-06-060). The article presents independent research funded by NIHR. The views expressed are those of the authors and not necessarily those of the NHS, the NIHR or the Department of Health and Social Care. No restrictions on free access to or publication of the research data has been imposed by the funding body.
Charles Antaki does not work for, consult, own shares in or receive funding from any company or organisation that would benefit from this article, and has disclosed no relevant affiliations beyond their academic appointment.
Limbah tanah, air, dan udara dapat diubah menjadi sesuatu yang bermanfaat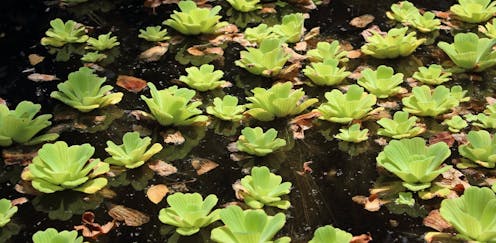 Memecahkan masalah lingkungan biasanya hanya berujung pada usaha membersihkan kekacauan yang telah dibuat orang. Tetapi para ilmuwan semakin tertarik untuk menciptakan sesuatu yang berharga dari polusi. "Sampah satu orang adalah harta orang lain," kata mereka, dan para peneliti kini telah menunjukkan beberapa cara agar produk yang berguna dapat berasal dari limbah di industri dan pertanian sehingga bisa digunakan juga untuk memulihkan tanah, air, dan udara yang terkontaminasi.
Polusi udara
Satu masalah lingkungan yang mendesak untuk diselesaikan adalah masalah emisi gas karbon dioksida yang menyebabkan perubahan iklim. Peneliti sedang mengembangkan proses yang dapat menangkap karbon dioksida dan mengubahnya menjadi bahan kimia bermanfaat, seperti metanol–yang dapat digunakan sebagai sel bahan bakar–atau urea, yang dapat digunakan sebagai pelarut pada industri kimia, pada pupuk nitrogen, dan pada asam laktat;yang dapat digunakan sebagai pengawet makanan.
Karbon dioksida juga dapat ditangkap dan digunakan untuk menumbuhkan alga, yang kemudian dapat dipanen untuk biofuel.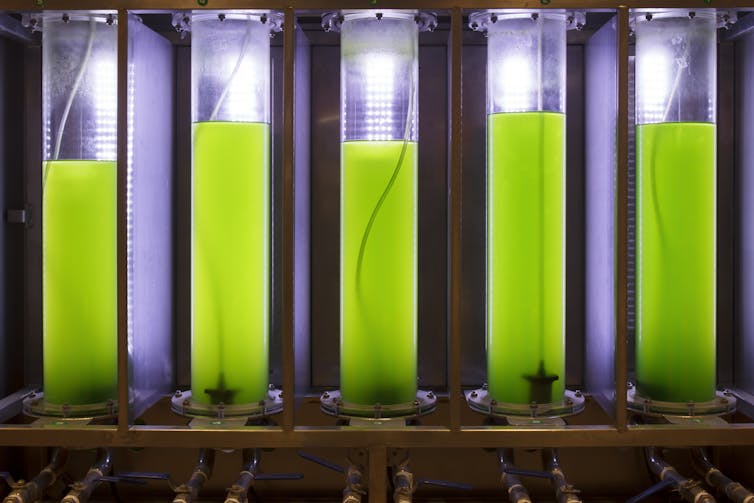 Polusi air
Air limbah–yang mengalir dari rumah, kantor, dan tempat lain–mengandung racun dan polutan organik yang dihilangkan oleh fasilitas pengolahan mengalir ke sungai dan laut. Namun, para peneliti mencoba untuk memulihkan dan mengubah bahan organik ini menjadi sesuatu yang bermanfaat. Fosfor dan nitrogen adalah nutrisi tanah penting yang ditemukan dalam air limbah yang dapat digunakan kembali oleh lahan pertanian sebagai pupuk.
Para peneliti juga telah "mengajarkan" mikroorganisme untuk memecah zat organik beracun yang ditemukan dalam air limbah sehingga dapat menghasilkan listrik. Selain membersihkan air, sel bahan bakar mikroba akan mengubah fasilitas pengolahan air limbah menjadi baterai raksasa untuk energi hijau karena bakteri yang aktif secara elektrokimia mengurangi kandungan zat organik dan melepaskan elektron untuk menghasilkan arus listrik.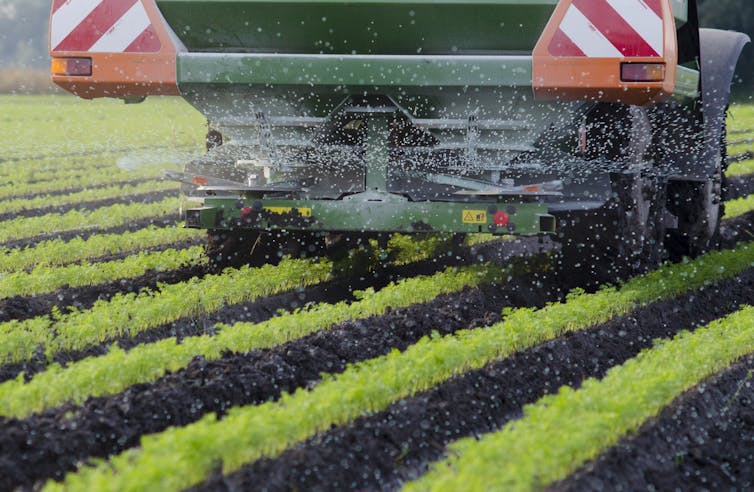 Polusi tanah
Tanah yang terkontaminasi dengan logam berat merupakan masalah yang sangat sulit dipecahkan. Biasanya, satu-satunya solusi adalah dengan menggali tanah yang terkontaminasi dan membuangnya di tempat pembuangan sampah. Meski begitu, racun dalam tanah dapat keluar dan masuk ke penampungan air bawah tanah, yang berpotensi diserap oleh tanaman dan tanaman pangan yang sedang bertumbuh. Metode alternatif lainnya melibatkan kombinasi fitoremediasi atau proses dekontaminasi tanah dengan menggunakan tanaman untuk menyerap logam berat atau polutan lain dan [biorefinery]
Biorefinery berarti menjadikan biomassa–seperti limbah makanan dan sisa tanaman dari pertanian–menjadi komoditas berharga. Fitoremediasi membersihkan polusi lingkungan menggunakan tanaman untuk mengekstraksi logam dari tanah yang terkontaminasi dengan cara yang sama yang dilakukan mawar putih ketika menyerap pewarna makanan merah dari air yang diwarnai dan sehingga kelopaknya bertumbuh menjadi merah.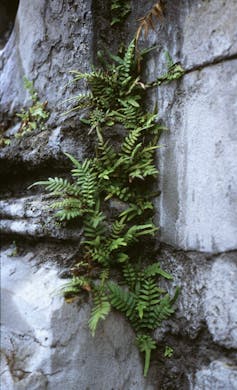 Rumput Cina (Pteris vittata) dapat mengumpulkan arsenik selama ia bertumbuh dan dapat digunakan untuk membersihkan daerah yang terkontaminasi arsenik. Hal ini terjadi pada tanah yang mengelilingi bekas tambang di Cornwall dan Devon. Fitoremediasi dapat membantu memulihkan unsur tanah langka dan logam berharga dari tempat paling terpolusi di dunia seperti kota Guiyu di Cina, yang terkontaminasi parah akibat pembuangan limbah listrik.
Dengan memanen tanaman yang mengumpulkan logam beracun dalam sel mereka, logam beracun tersebut dapat dihilangkan dari lingkungan. Biomassa tanaman kemudian dapat diproses untuk menghasilkan energi, bahan bakar atau bahan kimia industri, membuat seluruh proses ini berkelanjutan.
Insinyur lingkungan hidup menggunakan imajinasi mereka untuk membersihkan lingkungan dan mengunakan potensi limbah pada saat yang bersamaan. Seiring dengan meningkatnya kerusakan lingkungan kita, pemikiran yang jauh lebih kreatif akan semakin kita perlukan.
Las Asimi Lumban Gaol menerjemahkan artikel ini dari bahasa Inggris.

Maria Sotenko does not work for, consult, own shares in or receive funding from any company or organisation that would benefit from this article, and has disclosed no relevant affiliations beyond their academic appointment.
Easter eggs: hunting for a solution to excessive packaging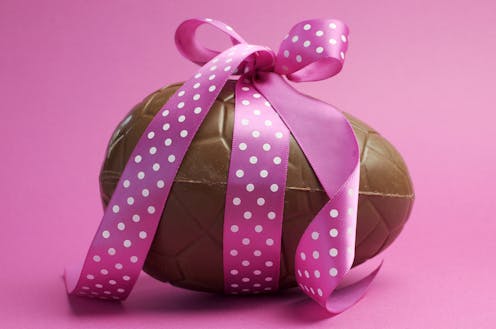 So which Easter tradition came first? The packaging or the egg? The answer is of course not that surprising (it's the egg). The tradition of giving people eggs at spring time has roots in ancient pagan festivals and exists in the history of a range of religions.
It is only in recent decades that the amount of packaging around a hollow chocolate egg has become a noticeable problem – partly because of a rise in the number of eggs sold. It's true that some manufactures have made progress in reducing packaging, with a big focus on reducing plastics. Many popular eggs are wrapped in just a layer of foil and a card box (plus any wrappers that come on accompanying confectionary). But this does not mean the problem has gone away.
A report by Which? revealed that around a quarter of the total weight of Easter eggs sold in the UK is taken up by the plastic and cardboard packaging they are wrapped up in. The outer packaging of one of the top-ten selling brands tipped the scales at 152g of a 418g product (36.4%).
According to the environmental charity Friends of the Earth, Easter egg makers are still failing when it comes to plastic waste. This leads to some 3,000 tonnes of packaging waste each year. But it is too easy to blame the manufacturer – after all, we buy the eggs.
---
Read more: How to defuse the Easter egg 'arms race'
---
And the packaging does play some role in protecting the chocolate from damage and contamination – otherwise you may end up with food waste (which is actually far worse).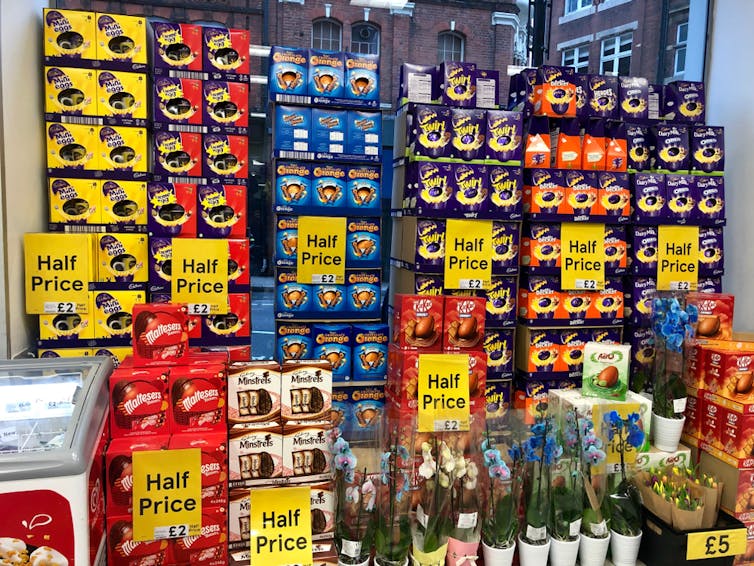 We appear to be at a stalemate – manufactures do not want to change the big, bright packaging in fear of losing sales. Customers still want to present their friend or relative with a pristine, attractive, traditional gift.
Breaking with tradition
So how can food providers and consumers help to reduce packaging waste? Here are a few options (although some may not be so sweet).
Make the eggs flat. A two dimensional egg can be packaged far more easily and is less prone to damage than a 3D egg which requires additional packaging to protect those thin chocolate walls around a hollow space. Flat eggs could be made just as attractive and would certainly taste the same. They would also improve logistics efficiency by not having to transport so much air.

"Build your own" Easter egg kits - packs could include everything you need to produce a bespoke egg (including two egg halves) for your loved one. There would be no need for plastic packaging and you would be giving a personalised, hand-crafted gift.

Opt for cardboard and items wrapped in packaging that can be recycled – such as cardboard and foil. Typically, it is the more luxurious brands that want to show off their extravagant produce in-store who still use large amounts of plastic.

Avoid getting drawn in by the additional items or "gifts" that may come with eggs. These are the kind of gifts that nobody really wants, such as a low-quality mug or plastic toy – and the negative environmental impact of producing those could be much greater than that of the chocolate egg and packaging combined. And you will pay a premium for them.

Ignore chocolate this Easter and opt for something more meaningful. Regardless of your religion (or lack of), Easter is about new life, not new waistlines. Bake or make something (egg shaped if you like) that your family will really like and will mean much more to them than manufactured chocolate. And which the planet will thank you for too.
Whichever way you choose to cut down on packaging this Easter, remember that this is just one of many ways you can reduce your household waste. The world it seems is in the midst of a packaging crisis. Together we can (ahem) crack it.

Elliot Woolley receives funding from the Engineering and Physical Sciences Research Council.
An introduction to the Centre for Research in Communication and Culture
Hear from Director, John Downey about the broad spectrum of communication and culture research expertise at the CRCC.
SBE Impact Innovators: Professor Tom Jackson & Dr Martin Sykora
In this video, Tom and Martin discuss the way in which emotions are expressed via social media and how with super-fast processers, they can analyse these emotions to assess the mood of a nation.
Research Rising Star – Dr Marco Bohr
His work primarily explores the histories, theories and practices of photography, but his interests extend to cinema and its relationship with photography, and the globalisation of photography via the Internet.
Latest news from
The latest posts from Loughborough University's Research Blog