Political communication
Loughborough has been at the forefront of political communication research in the UK for over 25 years, examining campaigns, protest movements, radical politics, democratic deliberation, journalism, populism, media theory, and social media.
Our wide-ranging political communication research is independently recognised as internationally world-leading (REF 2014). Projects have been supported by the Leverhulme Trust, the British Academy, ESRC, AHRC, the BBC, The Guardian, and the Electoral Commission, among other bodies.
Policy makers, media regulators and media professionals have sought our expertise on a range of issues including the role of the media and democratic backsliding in Eastern Europe, and digital media, democracy and online harms.
Everyday sharing of misinformation
Private social media such as WhatsApp and Facebook Messenger have become hugely popular in the UK. And yet, in comparison with public social media, private platforms are hugely under-researched and there is growing concern that these platforms play a key role in the global spread of misinformation.
Understanding the role of social media in shaping our civic culture
Developments over recent years, including the global Covid pandemic, teach us that getting to the root cause of online misinformation requires much richer and contextual understandings of why ordinary people share – and do not share – misinformation. With the support of the Leverhulme Trust, we will develop and apply a new theoretical and methodological framework combining in-depth longitudinal qualitative fieldwork in three English regions and nationally representative panel surveys of the UK population – building national research capacity in an area of global importance.
News consumption, political polarisation, and democracy in Central and Eastern Europe
Recent years have seen worrying political developments across both old and new democracies, ranging from the rise of populist leaders to the growing polarization of public opinion.
Research into the relationships between media use, political attitudes and behaviour, and popular support for democracy in Central and Eastern Europe is topical – as systematic research into these issues has so far been limited largely to the U.S. and Western Europe.
The Illiberal Turn
We lead a timely ESRC-funded project that aims to fill this gap. The Illiberal Turn: News Consumption, Political Polarisation, and Democracy in Central and Eastern Europe is undertaking the first-ever systematic, comparative study of news consumption and political polarization in Central and Eastern Europe, at a key point in time when the region is undergoing dramatic changes.
Citizenship, conflict and the media in India
The passage and aftermath of the Citizenship Amendment Act and the Covid pandemic have provoked considerable media debate and political protest about the meaning of citizenship in India, culminating in political violence.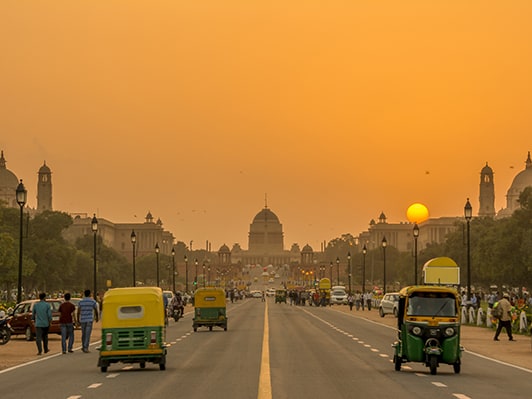 Framing the Nation: Citizenship, Conflict and the Media in contemporary India
In this timely research project, working with the University of Hyderabad, NGOs and media regulators, we are studying the news media framing within this fraught context to encourage greater accuracy and impartiality in reporting and better regulation of press and broadcast journalism. Our work will also build further research capability in the critical analysis of press and broadcast journalism and in research methodology in India. Without immediate intervention the crisis of social inclusion is likely to worsen as the Covid pandemic continues and its consequences become increasingly clear.