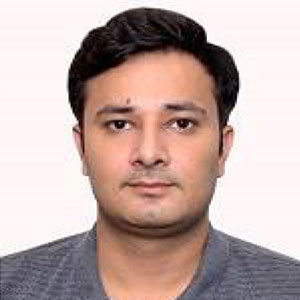 IAS Residential Fellow
Indian Institute of Technology Guwahati
Dr Vikash is a PhD in Chemical Engineering from Indian Institute of Technology Roorkee, India and he is currently working as Research Associate at Indian Institute of Technology Guwahati, India.
Dr Vikash research interests are advanced manufacturing through high shear dispersion processes, computational fluid dynamics, dispersion of micro/nano-particles in liquids and single and multiphase modelling. His research work mainly focuses on high shear mixers design, hydrodynamics and mixing characteristics based on fluid physics along with process intensification of high shear mixers for solid-liquid and liquid-liquid dispersion processes. Dr Vikash authored/co-authored several peer-reviewed research papers in reputed international journals and presented work in international conferences. He received multiple grants and research scholarship during his Ph.D. and postgraduation at IIT Roorkee.

Before joining PhD, Dr Vikash worked as an Assistant Manager in a manufacturing firm in India. He received his postgraduation degree from IIT Roorkee in 2013. Dr Vikash is an active reviewer of reputed peer-reviewed international journals.