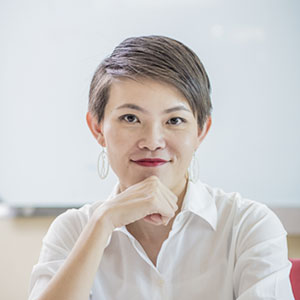 Dr Janjira Sombatpoonsiri
IAS Spotlight Series: Pacifism and Nonviolence
Institute of Asian Studies, Chulalongkorn University; and German Institute for Global and Area Studies
Janjira Sombatpoonsiri is currently an assistant professor at the Institute of Asian Studies, Chulalongkorn University, an associate at the German Institute for Global and Area Studies, and a visiting fellow at the Social Media, Technology and Society, ISEAS-Isak-Yusok Institute (Singapore).

Her research focuses on nonviolent activism and civic space in the context of democratization and autocratization, and recently digital repression. Her dissertation-turned-book is Humor and Nonviolent Struggle in Serbia (New York: Syracuse University Press, 2015). The modified Thai version of this book—published by Matichon Publishing—includes the case of the Thai pro-democracy group 'Red Sunday' and Poland's 'Orange Alternative.' In addition, she has published journal articles in academic journals, including Global Change, Peace & Security, Journal of Peace & Policy, Journal of Peacebuilding & Development, Journal of Civil Society, Journal of Contemporary Asia (forthcoming) and several book chapters. She is an editor for the new international journal PROTEST.

She is currently a member of the Civic Research Network (CRN), and Digital Democracy Network (DDN) of the Carnegie Endowment for International Peace and a board member for International Peace Research Foundation (IPRAF). She was a visiting fellow at the Jawaharlal Nehru Institute of Advanced Study, the Institute for Defense Studies and Analyses in India., and the Taiwan Foundation for Democracy.