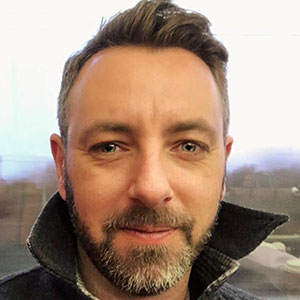 Wing Commander Clifford Fletcher-Jones
IAS Spotlight Series: Arctic Geopolitics
Defence Studies Department, Kings College London
Wing Commander Cliff 'Giselle' Fletcher-Jones is a senior officer in the Royal Air Force and is the Chief of the Air Staff's Portal Fellow undertaking doctoral research with the Defence Studies Department.

He holds multiple master's degrees, is a Fellow of the Royal Geographical Society, and a Chartered Fellow of the Chartered Management Institute. He is a Qualified Space Instructor, wrote the MSc Aerosystems: Operations and Tactics for the QSIC, and lectures in military space operations, spacepower and space warfare.

Giselle has over a decade of experience in military space operations and has been mission qualified in ten operational space roles. He is using his unique combination of operational spacepower practice, blended with a multi-discipline academic background, to develop an irregular spacepower theory grounded in both practical experience and academic theory.