Research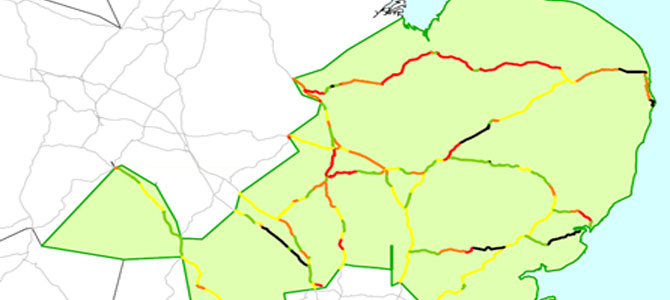 Crashes cause serious traffic delays, congestion and property damage but more importantly they are linked with road traffic injuries that remain an unsolved global public health problem.
The annual loss to society due to crashes in the UK is estimated to be £15 billion (the value for preventing a fatal crash is approximately £2 million). Not surprisingly, mitigation of traffic crashes is one of the top priorities of traffic management agencies in the UK and all over the world.
Crash modelling is a key method for developing road infrastructure with higher safety standards as it explains the relationships of road characteristics with crashes.
The problem
The inherent complexity and individuality of crashes makes them one of the most challenging transport problems because they are associated with almost every traffic and geometric aspect on the road.
The intention to increase the speed limits on UK motorways up to 80 miles per hour in 2011 has raised questions about the potential impact of this measure on user safety. However, several existing studies present significantly different findings on the relationships of speed and other contributory factors with crashes.
What we have done to help:
Developed and validated several crash mapping methods for different road environments
Refined and merged data from multiple sources so as to define pre-crash conditions
Developed the relationships of speed and other traffic variables with crashes using a new condition-based modelling approach
Compared and contrasted the results between the conventional and the condition-based modelling approaches
Evaluated the contribution of crash mapping to crash modelling