Personal Best
Personal Best is an exclusive development programme for Loughborough's students and one of the key Elements within the programme is Culture and Creativity.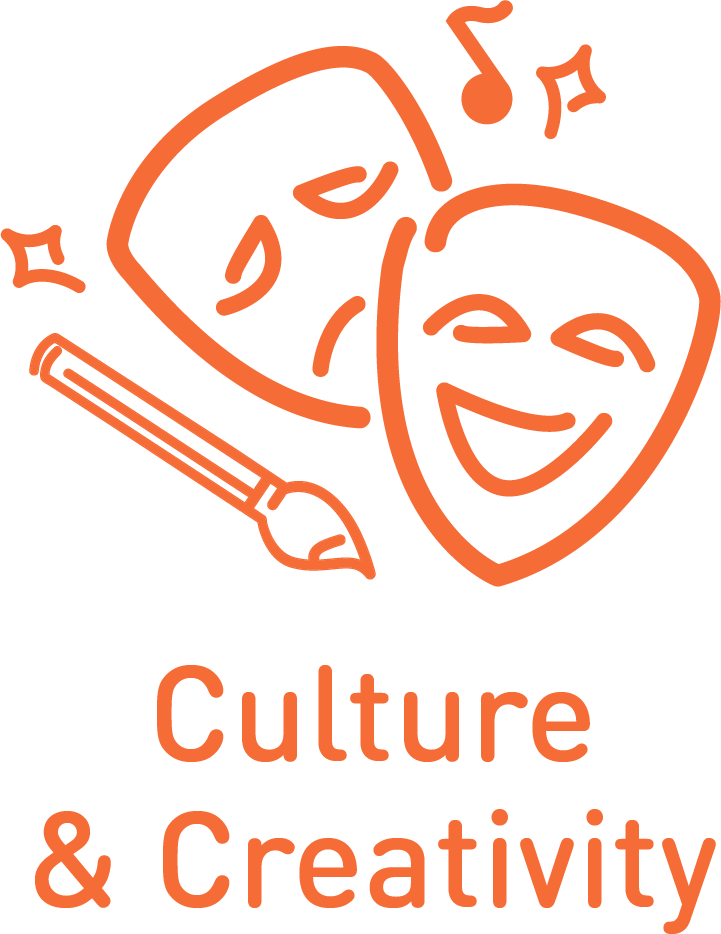 Culture and Creativity is increasingly recognised as essential to understanding the role of citizenship and a sense of belonging in a community or in an organisation. A secure belonging will encourage creativity, essential to continued growth and learning, and successful problem solving.
Culture in its wider sense refers to human activity, but in the context of Personal Best, it relates to the many forms of creative endeavours and disciplines. Creativity is about using your imagination or your ideas to come up with something original. It is widely recognised that creativity and culture can be a driver of innovation and support social inclusion and regeneration. Creativity in the workplace is becoming increasingly important and providing examples of personal creativity will be advantageous within a competitive job market.
Culture and creativity play a unique and important role in business and society. It is increasingly critical to economic success, both in terms of giving business a competitive advantage and supporting regeneration. Equally, it has an important social function, from community to cohesion, to health and wellbeing.
This could mean you:
seek to understand the culture of the environment you operate in and will look to add value wherever you can;
are quick to identify problems and generate ideas for solutions;
are able to see links/connect the dots and come up with novel ideas;
look for better ways of organising your work to improve process or results;
value collaboration in problem solving;
have a flexible approach and can generate a range of ideas; and / or
create an environment where creativity is encouraged and valued.
Gaining experience in this Element can help you to develop skills and attributes such as creativity, initiative, interest in heritage, citizenship and cultural understanding.
LU Arts is supporting Personal Best and our activities can help you achieve your Personal Best goals. If you would like to discuss this with one of our team, please give us a call on 01509 222948, email us, or pop into our office in Martin Hall during normal office hours.