Celebrate Black Joy - Poster Competition
Design a poster that celebrates Black identity and communicates positive messages.
Prizes for the best posters with selected posters exhibited online.
Calling all Black staff and students!
We want you to design a poster that celebrates Black identity and represents BLACK Joy.   It could be a slogan, an image or a poem that creatively captures and celebrates Black identity.  Using the templates provided (below), we would like you to add your own poetry, illustrations, slogans or collage to create your poster. You can include photos you have taken as long as they have some words to accompany them.
You don't need to be a great artist, what we want are great ideas.  
You might want to communicate something about your own experience, or something wider, or you might even want to raise awareness of an issue that is pertinent to the Black experience.
We are working with artist Nadina Ali to creatively collate experiences and thoughts about being a BLACK staff member or student at Loughborough.  From the posters, Nadina will design large banners that communicate these ideas to the wider university community; these will be installed on our Loughborough campus later in the year.
Nadina will judge the originality of the posters and award three cash prizes.
First Prize £100 
Second Prize £50 
Third Prize £25
Please download one of the templates below to use for your poster.
Physical copies of these templates are available from Pilkington Library (behind the main reception desk), Print and Parcel Services reception (Herbert Manzoni) and Cope foyer (Edward Barnsley). On our London campus, templates are available from Reception (from Mon 30 January onwards).
Please make sure that anything you use is your own work - do not use anything that you do not have copyright permission to use!
Deadline for entries: Sunday 19 February (midnight) 2023
The winners will be chosen by Wednesday 1 March, with selected entries showcased online afterwards.
Accessibility
We want this opportunity to be accessible to all students. If you would like to discuss any accessibility issues in advance of applying or to discuss how the opportunity can be made inclusive for you, then please email luarts@lboro.ac.uk or call 01509 222948.
Poster templates
Once your poster is finished, please fill out our online form below to enter the competition and submit your file(s).
You can submit up to three separate posters.
If you have designed your poster by hand then you can photograph or scan it so that you can submit it electronically via the form. Hard copies of posters will also be accepted. Please drop them off at the LU Arts office (MHL0.13, ground floor, Martin Hall) during office hours Mon-Wed before the competition deadline. You will still need to complete the online form.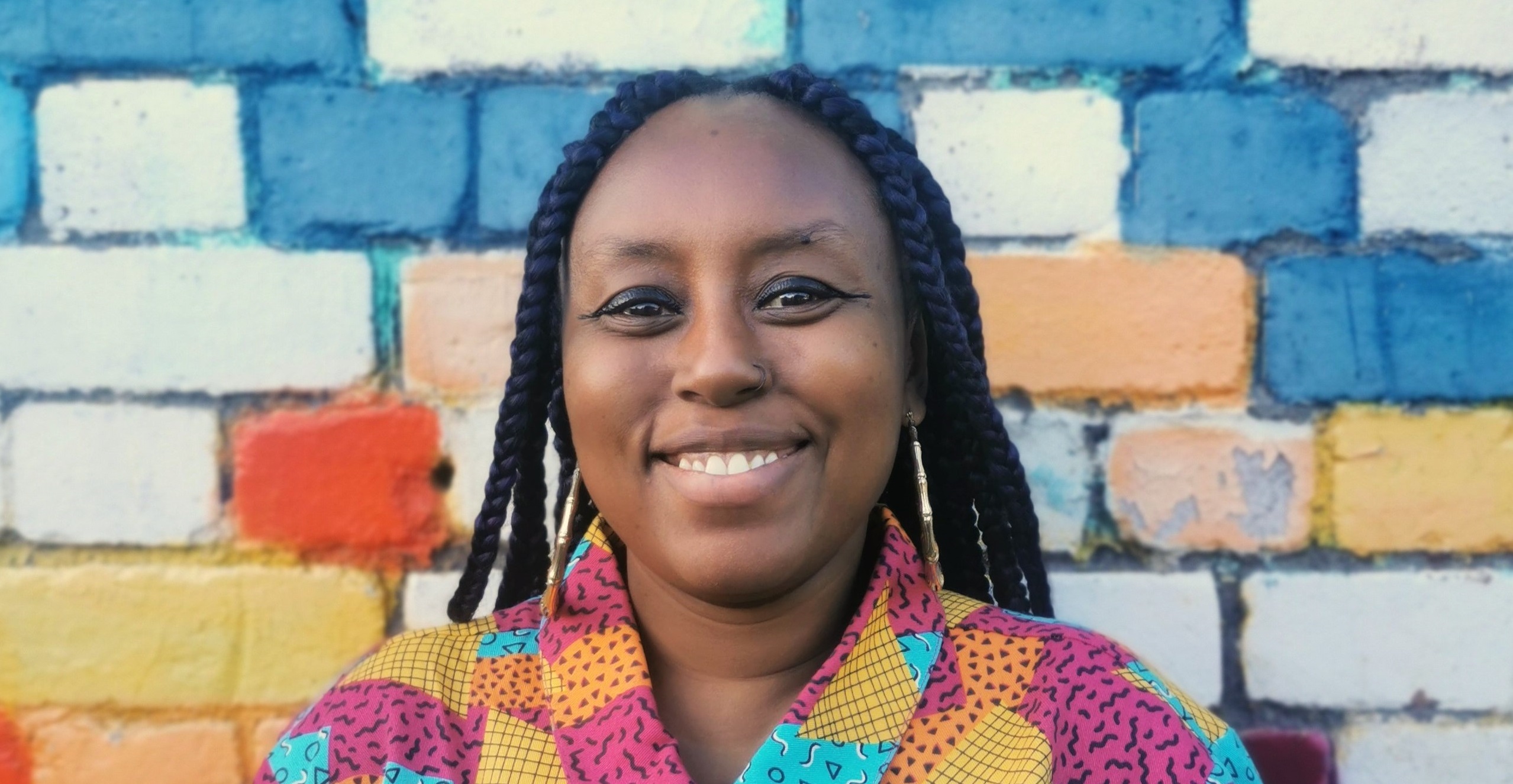 About the artist
Nadina Ali is a self-taught graphic artist and designer. She creates bold and colourful typography that challenges the status quo.