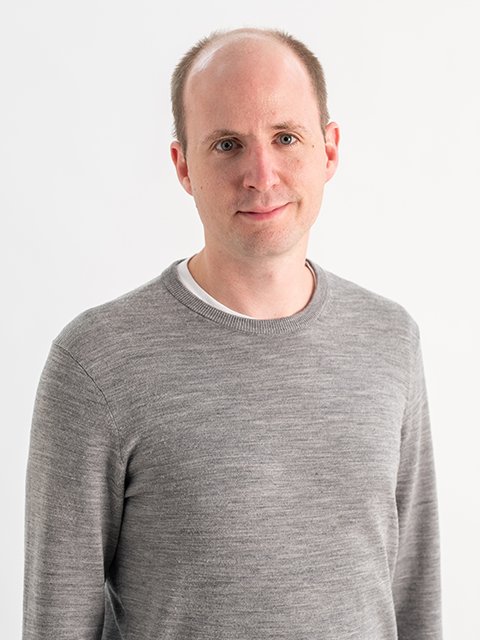 Duncan Depledge joined Loughborough University as Politics & International Studies Fellow in 2019. His academic background is in political geography, international relations and security studies. He has extensive experience of working with governments, parliamentarians, think tanks, international organisations and militaries in the UK and abroad.
Prior to joining Loughborough University, Duncan was the Director of the All-Party Parliamentary Group for the Polar Regions in Westminster, which he also helped to establish (2015-2019).
From 2017-2018, he served as special adviser to the House of Commons Defence Committee during its inquiry on 'UK Defence in the Arctic'.
Previous to that, Duncan was a Teaching Fellow at Royal Holloway, University of London (2015-2016), and a Research Analyst on the Climate Change & Security Programme at the Royal United Services Institute (2010-2014).
Duncan is an Associate Fellow of the Royal United Services Institute, a member of the UK Arctic & Antarctic Partnership Steering Committee, the University of the Arctic/Northern Research Forum Thematic Network on Geopolitics and Security, and the All-Party Parliamentary Group for the Polar Regions' Advisory Council.
Duncan's research is focused on the changing geopolitics of the Arctic. He is particularly interested in the implications of Arctic geopolitical change for the United Kingdom, which formed the subject of his first monograph, Britain and the Arctic (Palgrave MacMillan, 2018) and several papers published in The RUSI Journal and International Affairs over the past decade. More recently, his research has concentrated on the defence and security implications of environmental and geopolitical change in the 'Wider North' (encompassing the Arctic and adjacent areas in the North Atlantic and Northern Europe) and the relevance of that to the UK Ministry of Defence and NATO.
Duncan also has a growing interest in maritime security and geopolitics. He has a book chapter on 'Military security and the Oceans' forthcoming in 2020, and will be exploring this subject further.
Both the 'Arctic'/'Wider North' and the 'Maritime' speak to Duncan's theoretical interests, which are rooted in critical geopolitics and critical security studies.
Duncan's research also informs his broader interest in the geopolitical and security implications of climate change. In 2016, he was a contributing author to the Second UK Climate Change Risk Assessment Evident Report for the Committee on Climate Change.
Depledge, D., Kennedy-Pipe, C., and Rogers, J. (2019). The UK and the Arctic: Forward Defence. In Heininen, L., Exner-Pirot, H., and Barnes, J. (eds.) Arctic Yearbook 2019 (Rovaniemi: UArctic).
Depledge, D., Boulegue, M., Foxall, A., and Tulupov, D., (2019). Why we need to talk about military activity in the Arctic: Towards an Arctic military code of conduct. In Heininen, L., Exner-Pirot, H., and Barnes, J. (eds.) Arctic Yearbook 2019 (Rovaniemi: UArctic).
Depledge, D (2019) 'Geopower and Sea Ice: Encounters with the Geopolitical Stage'. In Zubrow E, Meidinger, E and Connolly, K D (eds.) The Big Thaw: Policy, Governance, and Climate Change in the Circumpolar North. Albany: SUNY Press.
Depledge, D, Dodds, K, and Kennedy-Pipe, C (2019) 'The UK's Arctic Defence Strategy: Negotiating the slippery geopolitics of the Arctic', The RUSI Journal 164 (1): 28-39.
Depledge, D. 2018. Britain and the Arctic (Basingstoke: Palgrave Macmillan)
Depledge, D. and Dodds, K. 2017. 'Bazaar Governance: Situating the Arctic Circle', in Keil, K. and Knecht, K. (eds) Beyond Geo-politics: Arctic Governance in Global Perspective (Basingstoke: Palgrave Macmillan): 141-160.
Depledge, D. 'Climate Change, Geopolitics and Arctic Futures' in Sosa-Nunez, G. and Atkins, E. (eds) Environment, Climate Change and International Relations (Ebook: E:IR).
Depledge, D. 2015. 'Geopolitical material: assemblages of geopower and the constitution of the geopolitical stage'. Political Geography 45: 91-92.
Depledge, D. and Dodds, K. 2014. 'No "Strategy" please, we're British: The UK and the Arctic Policy Framework'. The RUSI Journal 159 (1): 24-31.
Depledge, D. 2013. Emerging UK Arctic policy. International Affairs 89 (6): 369-372
Depledge, D. 2013. Assembling a (British) Arctic. The Polar Journal 3 (1): 163-177