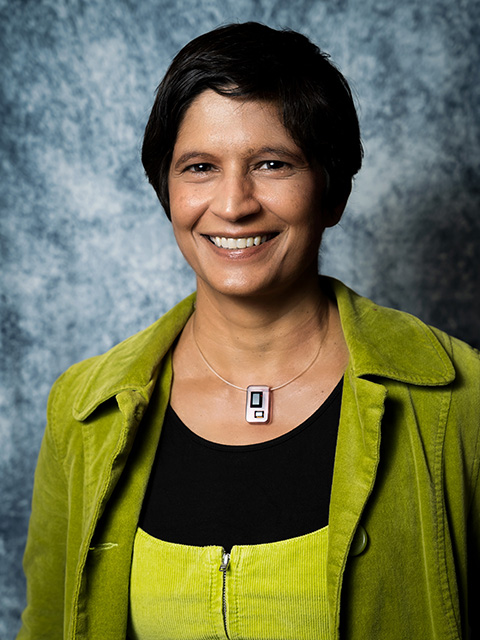 Siân Adiseshiah joined Loughborough University as Senior Lecturer in English and Drama in June 2018 as part of its Excellence 100 campaign, and was promoted to Reader in December 2020. She previously worked at the University of Lincoln (2004-2018), and has taught at the Open University and the University of Birmingham. Her PhD (on the plays of contemporary playwright Caryl Churchill) was funded by the AHRC, undertaken at the University of Birmingham, and awarded in 2003. Her research interests lie mostly in contemporary theatre and 21C literary studies, utopianism, class studies, feminist theatre, and age studies.
Siân has recently been appointed to the AHRC Peer Review College (2020-2023), and sits on the Editorial Boards of Bloomsbury New Horizons in Contemporary Literature, C21 Literature, and the Journal of Gender Studies. She was Principal Convenor of the British Academy conference 'Narratives of Old Age and Gender' (London 2019), and is co-editing a supplementary issue of the Journal of the British Academy with colleagues from the Universities of Lincoln and Keele. She also co-founded the British Association for Contemporary Literary Studies and was an elected executive committee member of BACLS from 2016-2019.
Siân currently serves as Director of Research and Impact for English.
Siân's first book – Churchill's Socialism: Political Resistance in the Plays of Caryl Churchill (2009) – was based on her PhD. It examined Churchill's plays in relation to histories of socialist politics, theory, and activism from 1970s-2000. Her second, third, and fourth were co-edited volumes: Twenty-First Century Fiction: What Happens Now (2013); Twenty-First Century Drama: What Happens Now (2016); and debbie tucker green: Critical Perspectives (2020), the latter described as 'likely to remain the definitive and authoritative study of this major playwright and director for decades to come' and shortlisted for the Theatre and Performance Research Association Edited Collection Prize in 2021.
Her current book project is a monograph for Methuen Bloomsbury with the title Utopian Drama: In Search of a Genre (forthcoming, 2022). It stretches back to classical Greek comedy and includes chapters on early modern and early twentieth-century drama as well as utopian drama and performance from the contemporary period. Utopian theatre, literature, theory, and aesthetics remain important interests in her research and teaching.
Despite the historical span of her current monograph, Siân is primarily a scholar of contemporary theatre/literary studies and within this field she's particularly interested in political theatre, literature and politics, class studies, and feminist theatre, and has published many journal articles and book chapters in these areas.
In recent years she has worked on ageing, especially old age, and theatre. A recent article in this area is 'The Utopian Potential of Aging and Longevity in Bernard Shaw's Back to Methuselah', Age, Culture, Humanities: An Interdisciplinary Journal (May 2019), and she has a chapter called 'Ageing as Crisis on the Twenty-First Century British Stage' due to be published shortly in Clare Wallace, Clara Escoda, and José Ramón Prado-Pérez (eds) Performing Crisis: Perspectives on Contemporary British Theatre (Methuen Bloomsbury, 2022). In her current work on ageing, she is exploring encounters between dominant framings of the contemporary and ageing/old age (particularly female old age) in 21stst-century theatre, film, and fiction.
She was also Principal Convenor of the British Academy conference - 'Narratives of Old Age and Gender' - which took place in London in September 2019, and was co-run with colleagues from the Universities of Lincoln and Keele. Taking a broad historical perspective from the early modern period to the present, the conference put past and present into dialogue and addressed representations of both ageing masculinity and femininity, asking how gendered cultural narratives can be crucial for gerontological debates and how studies of gender are enriched by attending to old age. The conference brought together scholars from multiple disciplines, creative practitioners, and experts on ageing from third sector organizations to consider narratives of old age and gender, their limitations and the potential for alternatives. More details can be found online. Siân is currently co-editing a supplementary issue of the Journal of the British Academy based on research presented at the conference.
She has recently taught Performance Philosophy and Theatre and Its Histories. She is currently teaching 'Class, Power and Performance on Stage and Screen' and 'Better Worlds? Utopian and Dystopian Texts and Contexts'.
She is a Fellow of the Higher Education Association.
Siân has supervised the following five PhD projects to completion:
Thomas O'Brien, 'Social class in the novels of Patricia Highsmith' (2020) [principal supervisor]
Jessica Day 'Sexual Pleasure and Utopian Desire in Twenty-First Century Fictional Forms and Cultural Practice' (2019) [principal supervisor]
Andrew Rowcroft, 'After Post-Marxism: The Recuperation and Regeneration of Marxism in Contemporary British and American Fiction' (2018) [principal supervisor]
Catherine Parry, 'The Animal/Human Divide in Contemporary Fiction' (2016) [second supervisor]
Emma Young, 'Contemporary Women's Short Stories and Feminism' (2015) [second supervisor]
She is currently supervising three doctoral researchers:
Sarah Moody, 'Women and the Twentieth Century Decline of the Country House in Fiction, Biography, and Heritage' [principal supervisor]
Katie Mulhern, 'Political Agency and Collective Subjectivity in Twenty-first Century Feminist Fiction' [principal supervisor]
Jennifer Hankin, 'Imagining Utopia in Contemporary Art' [second supervisor]
She has examined eight PhDs, two as Internal Examiner at the University of Lincoln, and six as External Examiner (Durham, Chichester, King's College London, Queen Mary University of London, and the University of Nottingham).
She is keen to hear from prospective PhD students interested in working on contemporary theatre/literary studies, utopian and dystopian literature, class studies, ageing/old age, and women's writing/feminism.
Co-edited (with Jacqueline Bolton), debbie tucker green: Critical Perspectives, London: Palgrave, 2020 [*Shortlisted for the Theatre and Performance Research Association Edited Collection Prize 2021]
'The Utopian Potential of Aging and Longevity in Bernard Shaw's Back to Methuselah, Age, Culture, Humanities: An Interdisciplinary Journal 4 (May 2019): https://ageculturehumanities.org/WP/the-utopian-potential-of-ageing-and-longevity-in-bernard-shaws-back-to-methuselah-1921/
Co-edited (with Louise LePage), Twenty-First Century Drama: What Happens Now, London: Palgrave, 2016
'Spectatorship and the New (Critical) Sincerity: The Case of Forced Entertainment's Tomorrow's Parties', Contemporary Drama in English 4.1 (May 2016): 180-195
'The Revolution will not be Dramatized: The Problem of Mediation in Caryl Churchill's Revolution Plays', Hungarian Journal of English and American Studies, Special issue on Caryl Churchill 19.1 (2013): 377-393
Co-edited (with Rupert Hildyard), Twenty-First Century Fiction: What Happens Now, Basingstoke: Palgrave, 2013
'Political Returns on the 21st Century Stage: Caryl Churchill's Far Away, Drunk Enough to Say I Love You? and Seven Jewish Children', C21 Literature: Journal of 21st-century Writings 1.1 (2012): 99-117
'"I just die for some authority!" Barriers to Utopia in Howard Brenton's Greenland', Comparative Drama 46.1(Spring 2012): 41-55