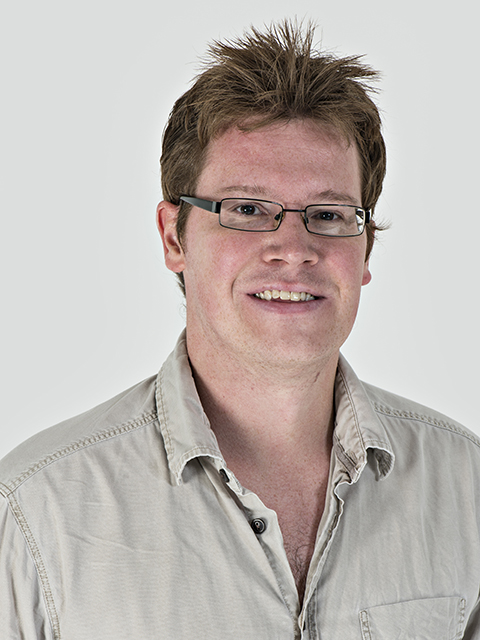 I became Lecturer in English in 2017 as part of Loughborough University's Excellence 100 campaign. My research is principally in literature of the period 1880-1930, focusing especially on twentieth-century poetry, the ghost story, and the rise of modernism. I have recently completed my third monograph, on modernist poetry and the Great War.
In addition to my published academic research, I'm a prolific blogger and run a successful literary blog which has received over 15 million views since its launch.
In September 2018, I became Programme Director for English at Loughborough.
My doctoral thesis was completed at Loughborough in 2010 and explored the emergence of the phenomenon of hallucination in works by a number of writers in the period 1880-1914. The thesis was revised for publication as Bewilderments of Vision (Sussex, 2013), a book which focuses on canonical writers such as Henry James and Robert Louis Stevenson alongside more marginalised or neglected figures including Vernon Lee and Oliver Onions. I have also published articles on a range of authors and topics, including T. S. Eliot, Oscar Wilde, dystopian fiction, and Edwardian paranormal detective stories. In 2018, I wrote the entry on Vernon Lee for the Routledge Handbook to the Ghost Story.
My other principal research interest is modernist poetry. My second monograph, T. E. Hulme and Modernism (Bloomsbury, 2013), the first book-length study of Hulme's poetry, reassessed the role of this prominent poet and thinker in the formation of British and American modernism. The book has been described as 'refined and well-negotiated' and 'an important addition to the field' (Modernism/Modernity) and 'Rich in insight .. [revealing] a number of hitherto under-discussed literary and intellectual cross-currents' (The Year's Work in English Studies). I was invited to speak on Hulme's poetry at the international T. E. Hulme Colloquium, held at the University of Oxford in September 2013. My third monograph, a study of the First World War and the modernist long poem, focuses on both canonical poems (such as T. S. Eliot's The Waste Land) and non-canonical works (e.g. Nancy Cunard's Parallax). This book, The Great War, The Waste Land, and the Modernist Long Poem, will be published by Bloomsbury in 2019.
I also have an interest in the emerging field of critical-creative writing and in interrogating the ways in which literary critics approach the discipline in the modern digital world. In 2011 I co-edited (with John Schad of Lancaster University) the volume Crrritic! (Sussex), an experimental approach to the idea of the edited collection which features an experimental essay by me as well as contributions from other writers and critics including Steven Connor, Jonathan Dollimore, and Geoffrey Hartman. In March 2013 I was invited to speak at Lancaster University (alongside Geoffrey Hartman and Keith Hanley) on critical-creative writing at the Geoffrey Hartman Videoconference, organised in association with Yale University.
I have co-supervised to completion a PhD on nineteenth-century stage adaptations of Oliver Twist and am currently co-supervising a PhD on the fiction of Frances Burney. I welcome PhD applications in all areas of my research, especially modernist poetry.
In 2014, I was named one of Loughborough University's Research Rising Stars.
I am an Associate Fellow of the Higher Education Academy and at the 2014 Loughborough Academic Awards I received two commendations for 'Innovative Teaching' and 'Fantastic Feedback'. In September 2018 I became Programme Director for English.
In semester 1 of 2018-19 I am convening the Part C module 'The Modern Poet', which draws on my research into modernist poetry, as well as the Part A core module 'Analysing Poetry: Metre, Form and Meaning'.
I am keen on communicating my research to a wider audience and founded the literary blog Interesting Literature, partly as a platform for other academics to share their research with people both within and beyond academia. Since I set up the project in 2012, it has grown to include not only a blog (which receives over a million views a month) but a popular Twitter feed (now with over 110,000 followers including J. K. Rowling, the British Library, and the Oxford English Dictionary), a Facebook page, and two books: The Secret Library (Michael O'Mara Books, 2016) and Britain by the Book (John Murray, 2017). The blog has hosted numerous scholars including Roger Ebbatson, Regenia Gagnier, Michael Greaney, Claire Nally, and Sir Stanley Wells, and has been cited by the researchers of the popular BBC TV programme QIon several occasions.
In addition to these activities I undertake public lectures and talks and undertake peer review for various publishers and academic journals. Since March 2018 I have hosted Loughborough University's School of Poetry podcast.
In 2016 I wrote and presented the first in a series of short films produced by Loughborough University on classic literary texts. My video, on T. S. Eliot's The Waste Land, draws on my research into Eliot's post-war vision of Britain and has received nearly 60,000 views.
As well as tweeting as @InterestingLit, I run the Twitter account for the English programme (@lboroenglish), which has been described as 'setting the bar for the HE departmental twitter account since ... the start of their Twitter account'.