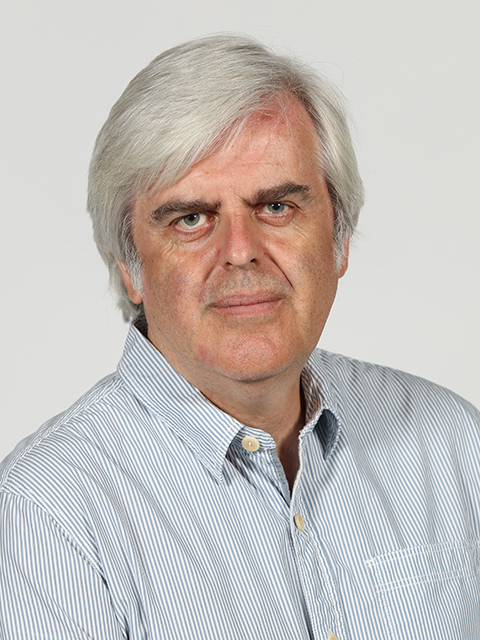 Nick Freeman took a BA in English at Leeds University before doing postgraduate work at the University of Bristol. He taught at Bristol, the Open University, and the University of the West of England before coming to Loughborough in 2006.
Nick's teaching is currently concentrated in the second and third years of the undergraduate degree course. Second years will encounter him on Modernisms and Victorian Literature, as well as on his optional module, The Weird Tale, a journey into strange supernatural worlds inhabited by writers such as Algernon Blackwood, Shirley Jackson, and Thomas Ligotti. Here students can experiment with creative writing as well as more conventional literary criticism. Third years will work with him on their dissertations, and he also contributes to MA modules in literature and creative writing.
Nick has supervised a number of doctoral theses, including work on the Gothic, Daphne du Maurier, inter-war poetry and art, short stories of the 1890s, Dickens, Victorian periodicals, and the literature of the First World War. He has a PGCE in teaching in higher education and is a Fellow of the Higher Education Academy. He has examined doctoral theses throughout the UK, as well as work from Canada and Brazil.
Nick's scholarly research is a combination of literary criticism and cultural history and is largely in two areas.
He is an authority on the decadent culture of the 1890s, and the author of two well-received books, Conceiving the City: London, Literature, and Art 1870-1914 (2007) and 1895: Drama, Disaster and Disgrace in Late-Victorian Britain (2011). He has particular interests in Oscar Wilde and the poet and critic, Arthur Symons, whose 1905 story collection, Spiritual Adventures he has recently edited but he has also written on a wide range of 1890s' literature. This includes the decadent poetry of Ernest Dowson and the gothic fiction of E.F. Benson, Arthur Machen, and Robert Hichens. His short film about Wilde's The Picture of Doran Gray is available on the departmental webpage.
Nick's interest in the Gothic and the Weird is longstanding, and has seen him publish articles on writers such as Robert Aickman, M. John Harrison, James Herbert, Saki, Edith Nesbit and Aleister Crowley. He was co-curator, with Dr Dan Watt, of the highly successful Loughborough Weekend of Weird in November 2016, an event which brought together writers, performers, artists, publishers and film-makers from across the country.
You can hear Nick discussing the Weird on Radio 3's Free Thinking.
Nick reviews for leading academic journals and publishers, and presents his work at academic conferences several times a year. He gave keynote addresses at Arthur Symons at the Fin de Siècle (Goldsmiths, University of London, July 2017), and Aestheticism and Decadence in the Age of Modernism (Senate House, London, April 2015). He was also an invited speaker at The Occult Public Sphere (Birkbeck, University of London, July 2017), and you can hear his interview about it. He collaborated with Dan Watt on a 'sinister excursion' called If You Go Down in the Woods today at Queen's University's 'Folk Horror' festival, A Fiend in the Furrows, in September 2014. They can be seen below onstage at the Brian Friel Theatre, Belfast.
Some of his recent papers have included one on Robert Hichens' decadent comedy (Queen Mary, University of London, May 2017), one on Saki's 'Reginald' stories (Queen's University, Belfast, May 2016), and another on Arthur Symons' 'Extracts from the Journal of Henry Luxulyan' (University of Venice, September 2015).
He is a member of the Oscar Wilde Society, the Friends of Arthur Machen, and the British Fantasy Society.