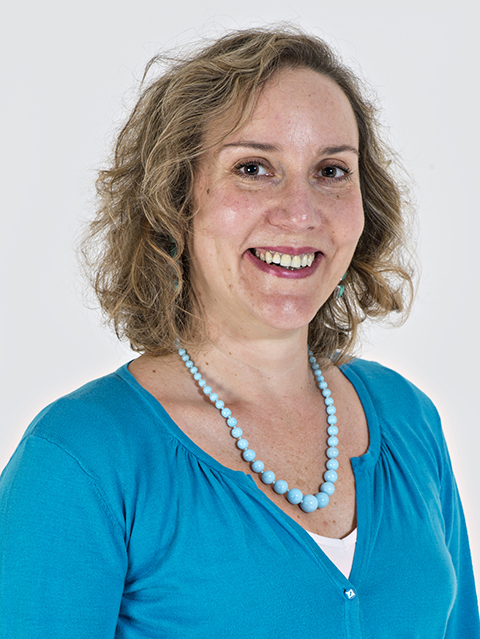 Arianna Maiorani joined Loughborough University in 2008. Born in Rome, Italy, she holds an MA in Modern Languages and Literatures from the University of Rome "La Sapienza" and a PhD in Cultural Sciences from the International School of High Studies of the San Carlo Foundation in Modena, Italy.
Before joining Loughborough University, she taught English Language, Linguistics, Multimodality and Translation at the University of Bologna "Alma Mater Studiorum" and the University of Rome "La Sapienza" for many years.
She is also an ex professional ballet dancer, teacher and choreographer and holds a diploma from the Ballet School of the Opera Theatre of Rome.
She speaks Italian, English, French and Spanish and has worked as a professional translator for international publishers for many years. Her book for children Il Manuale della Giovane Ballerina (The Handbook of the Young Dancer), published in 1996, has now become a collectible.
Arianna Maiorani is a Fellow of the Higher Education Academy.
Her modules focus on the study of the English Language at various levels, on Linguistics at various levels (especially Systemic Functional Linguistics), on Communication, Discourse Analysis, Multimodality, Movement and Dance Theatre. She teaches mainly Linguistics, Multimodality, Discourse Analysis and Dance Theatre.
She is currently supervising PhD students in Linguistics and Multimodal Discourse.
Dr Maiorani's main research interests are Discourse Analysis and Multimodal Semiotics. She is particularly interested in interdisciplinary work that focuses on the application of linguistic and semiotic analytical frameworks to the study of multimodal discourse strategies.
Between 2012 and 2014 she took part in an international research projects on The Languages of Film with the University of Pavia (IT) and the University of Malta.
She is currently involved in an interdisciplinary research project that involves the use of her Functional Grammar of Dance in Kinesemiotics. Her most recent external collaboration is with the English National Ballet.
Her most recent publications are:
Multimodal Epistemologies: Towards An Integrated Framework, co-edited with C. Christie, London-New York, Routledge, 2014.
Meaning making in Text: Multimodal and Multilingual Functional Perspectives, co-edited with Carys Jones and Sonja Starc, London: Palgrave, 2015.
"Making Meaning Through Movement: A Functional Grammar of Dance". In Sindoni, Maria Grazia, Wildfeuer, Janina and O'Halloran, Kay L. (eds.). Mapping Multimodal Performance Studies. London/New York: Routledge, 2017, pp. 39-60.
Arianna Maiorani entertains an intense research and lecturing activity at national and international levels. Below is a list of some of her most prominent commitments:
She has been a member of the Scientific Committee of the European Systemic Functional Linguistic Conferences since 2010.
In September 2011 she co-organised with Dr Chris Christie the international conference "Analysing Multimodal Discourse: SFL meets Pragmatics" at Loughborough University.
In October 2011 she was invited to deliver a plenary lecture at the 2nd International Dance Symposium 2011, Seoul, South Korea.
In Spring 2012 she trained in dance movement the British Swimmers for the Olympics 2012.
In June 2013 she was a member of the scientific committee of the Cross-Cultural Pragmatics at a Crossroads III, University of East Anglia, UK.
In Spring 2014 she created a choreography for the community cast of Bolero, a play by Michael Pinchbeck premiered at the Nottingham Playhouse in May.
In March 2015 she was invited to deliver a plenary lecture at the 4th "Encounters Conference" at Haaga-Helia University, Porvoo, Finland, and to deliver an MA seminar on New Media Communication and Online Identity at Haaga-Helia University, Helsinki, Finland.
In May 2015 she was invited to deliver a plenary lecture at the international conference "Space & Place. Cultural Itineraries on Topographies of Spaces and Geographies of Places", University of Calabria, Italy.
In March 2016 she was invited to deliver a lecture at Cardiff University: "Working towards new horizons: FG interdisciplinary applications from visual dynamicity to movement meaning making processes", Linc Research Network; now available at https://review.lboro.ac.uk:8443/ess/echo/presentation/e1988a46-6965-473e-9508-48e3c7cff069
She was invited to deliver seminars, lectures and master classes at the University of Portsmouth, the University of Birmingham, the University of Liverpool, Cardiff University, Université de Bretagne Occidentale (France), Södertörn University (Sweden) Sweden, Koper University (Slovenia), University of Helsinki (Finland), University of Pavia (Italy).
She is a reviewer for scientific journals like Learning, Media and Technology (Routledge), Discourse Context and Media (Elsevier), and Text and Talk (De Gruyter), The Journal of Pragmatics, and for international publishers like Routledge, Palgrave, Continuum and CUP.
From 2013 she is External Assessor for Linguistics at the School of Politics, Philosophy, Language and Communication Studies of the University of East Anglia.
From 2016 to 2017 she led an interdisciplinary CALIBRE project on Kinesemiotics in collaboration with the English National Ballet.
In 2018 she was invited to deliver a plenary lecture at the Royal University of Fine Arts in Phnom Penh, Cambodia, for the conference of the International Culture and Arts Forum.