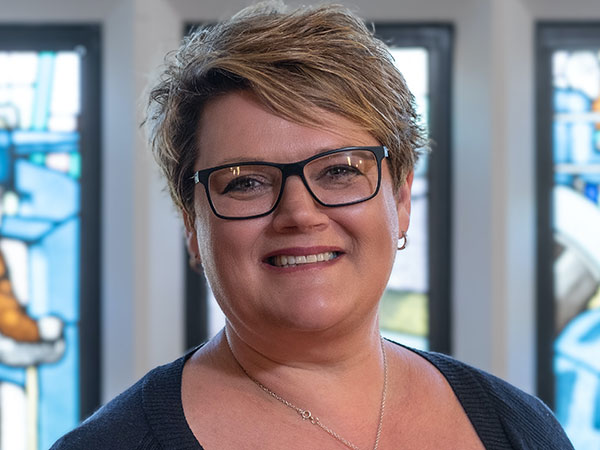 Alexandra Owen is the Chief Financial Officer of Loughborough University.
Alexandra is a chartered accountant and previously held the post of Chief Financial Officer (CFO) and Trustee at St Andrews Healthcare, a large Charity in the Mental Health sector.
As CFO and Trustee, Alexandra was a member of the Charities Executive Committee and Unitary Board of the Charity, its subsidiaries and joint ventures which were held to account by the Charity's Court of Governors. As part of her role at St Andrews Alexandra provided financial leadership to the Executive Committee and Board, took a lead role in the development of the Charities 5-year strategy and the development of key strategic relationships with commissioning bodies and other third parties. Prior to her role at St Andrew's, Alexandra was the Finance Director at both MAXIMUS People Services Ltd and Remploy Ltd.
As Finance Director, Alexandra was an Executive team and Board member and had overall responsibility for the full finance and associated functions of both companies.
Between 2015 and 2018, Alexandra was also a Co-opted Governor at Ellesmere College. Ellesmere College is a school specialising in supporting children with moderate to severe and complex educational needs on the outskirts of Leicester City, specialising in sport.
Prior positions Alexandra has held include Head of Financial Services and Reporting, Group Financial Controller and Qualified Audit Senior in a range of organisations including commercial and not for profit sectors.
After studying at Bishop Stopford School, Alexandra went on to the University of Bradford where she obtained a BSc (Hons) in Biomedical Sciences, specialising in Cellular Pathology.
Alexandra leads the University's finance function and is responsible for preparing budgets and financial forecasts, monitoring financial performance and treasury management.
As well as providing strategic financial advice to the senior leadership team and relevant members of committees, Alexandra leads the development and oversight of University Commercial strategies including Imago and LUSEP.