Waste Electrical and Electronic Equipment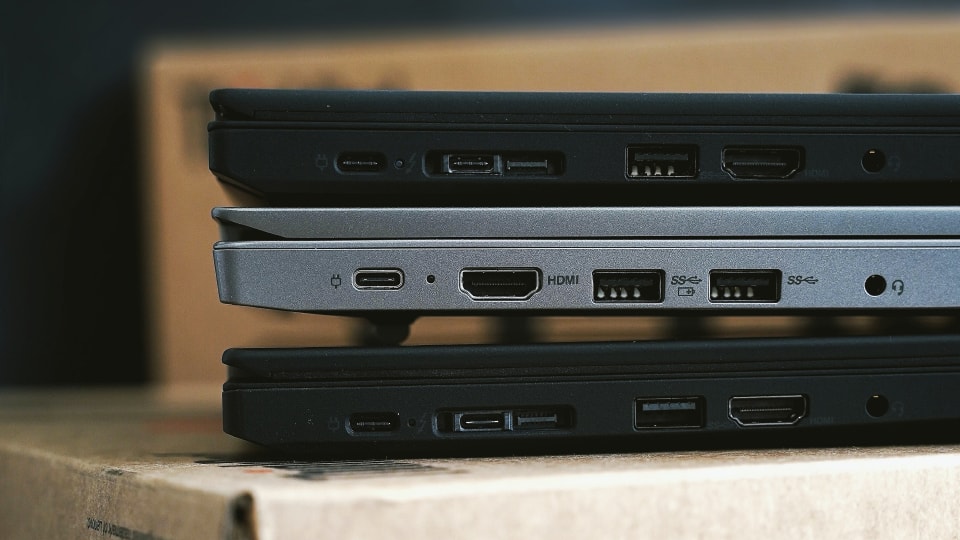 Collection process
Loughborough University's approved contractor for the removal of redundant electrical equipment known as WEEE (Waste Electrical and Electronic Equipment) is Stone. It is illegal to dispose of WEEE in general waste and therefore this process must be used for the disposal of all redundant electrical equipment including mobile phones.
About Stone
Stone Technologies is the UK's largest privately owned IT Manufacturer & Distributor.
Established in 1991, Stone is a leading provider of ICT Solutions to UK Public Sector and Private Sector organizations of all sizes with the vision to make a true and lasting impact on the way IT is sold, providing a full circular procurement cycle to new and existing customers, for the good of the environment and future generations. By taking ownership of its customers' technology journey, Stone enables organisations to concentrate on what they do best – whether that's looking after the citizens of today or tomorrow.
Built on our core value of sustainability, Stone IT Asset Disposal (ITAD) can assist your organisation by responsibly and securely disposing of your end-of-life equipment whilst enhancing your green credentials. Carried out at our award-winning recycling facility at our Staffordshire HQ, our ITAD service is simple, secure, and effective.
Under the free of charge agreement Stone will collect all manner of IT related WEEE, including telephony, audio visual. Whilst Stone will collect equipment irrespective of age or condition it is imperative that any equipment is decommissioned and stored with due care and attention, to preserve any resale potential. Stone can provide cages and/or containers where required. As part of the agreement Stone will also collect white goods and kitchen appliances.
How to arrange for a WEEE Collection
Item Storage
It is the responsibility of those requesting the collection to identify a safe place for temporary storage whilst awaiting collection. Please do not use corridors, stairwells or block any fire exits or escape routes. Please find a storage location as near to ground level as possible for ease of collection. The contractor will collect directly from this location. For bulkier items of equipment, a collection can be made from where the item stands - please advise us if this is the case on the order form.
To keep collections compliant with the Environmental Agency's guidelines and Adisa, collections need to be split into two piles of disposable and recyclable items. Once the collection is booked, I will email details of which items should be kept within each pile.
All electronic items must be free from Asbestos and biologically, chemically and radiologically clean. If you think an item falls within this exemption then please contact Nik Hunt on 01509 228083 or email waste@lboro.ac.uk to arrange removal.
Form Completion
In the form requesting a contact name and number, please enter the name of someone who will be available on the day to oversee your collection. For each collection of WEEE from the University, a waste transfer note or consignment note must be completed, and these will be issued to the Environmental Manager for record keeping purposes. The University is legally required to keep copies of all waste transfer notes for at least two years and consignment notes for three years.
Please find the relevant form to complete below:
If you are on the Loughborough Campus:
WEEE Collection for the foreseeable future will be done on a responsive and priority basis as forms are received. There are collections most Fridays.
Fill in the form below, and email waste@lboro.ac.uk waste@lboro.ac.uk with the form attached.
If you are on the London Campus:
Because Loughborough in London is still in its infancy, there will be low volumes of WEEE being produced and collections will be taking place as and when enough WEEE is created to justify the contractors doing a collection. This collection regime will be monitored and re-evaluated by the Facilities Manager on a regular basis.
If you have WEEE to dispose of, please fill in the LU London WEEE Form and submit this to m.shah@lboro.ac.uk. Reception will receive these requests and arrange for your WEEE to be collected and moved to a central storage point.
If you are a Tenant:
The disposal of tenants WEEE is not the responsibility of Loughborough University as it is not covered under the lease agreement. The University has a process to ensure safe and correct disposal of WEEE and ensure that data is safely erased but the disposal of tenants WEEE is not the responsibility of Loughborough University as it is not covered under lease agreements with tenants. However, in the interest of assisting our tenants we have arranged a solution with the current contractor used on campus, which is:
Granite One Hundred • Acton Gate • Stafford • Staffordshire • ST18 9AA
Email: lisa.massey@stonegroup.co.uk
Contact number: 0758 6098803
Website: www.stonegroup.co.uk
Please fill in the form below and email the above contact.
Computers- Important!
Under new WEEE guidance the University must no longer be selling (or giving away) its computers to staff and students as this places a responsibility on the university to provide a take back scheme, this has been deemed unmanageable. All departments are therefore required to use the above process for the removal of redundant IT equipment.
Please note however that if your electrical items are still usable by the University you should consider investigating the potential for REUSE by another department before disposal. Electrical items can be moved between departments without the issues which arise with external reuse. Electrical items of SIGNIFCANT value can be sold once approved and you are aware of the procedures which must be followed (contact the Environmental Manager via waste@lboro.ac.uk for further details).
The onus on departments is to ensure that it is recorded that the asset has been removed via this contractor. The wiping or removal of the hard drive is no longer required as Stone will be providing this service within the contract to standards specified by the University's IT department.
As the equipment is being recycled for re-use, we would ask that all items are stored carefully to ensure maximum potential for re-use in accordance with the Waste Hierarchy. Please note that it is illegal to dispose of any electrical item with general waste.
Why we recycle Redundant Electrical and Electronic Equipment
All redundant equipment from Loughborough University is refurbished and repaired where possible, with the aim of maximising re-use.
Any items that cannot be refurbished are dismantled and recycled into tradable commodities such as plastics, ferrous and non-ferrous metals.
Hard drive erasure and Certificates of data destruction
Each piece of equipment is given a reference by the contractor and certificates of destruction are provided. These are stored electronically, centrally along with all the relevant serial numbers.
We collect the equipment in one of our maximum security and GPS-tracked vans, by a security-cleared Stone driver.
The paper trail starts at the point of pick up with the driver and stays with the collection until completion (all of which is completely traceable – tracked, full reporting/audits, certificates of disposal).
All hard drives are wiped using industry-leading data erasure software – Blancco 6 (HMG level 5 – Higher tier). This software isn't just GDPR compliant but uses the same standard of data wiping as the Ministry of Defence.
The assets arrive at Stone's recycling facility on the same day as collection.
Recycled IT Equipment for Loughborough University staff
Loughborough University staff are reminded that it is not permissible to take redundant IT equipment home for personal use or to purchase such equipment directly from the University.