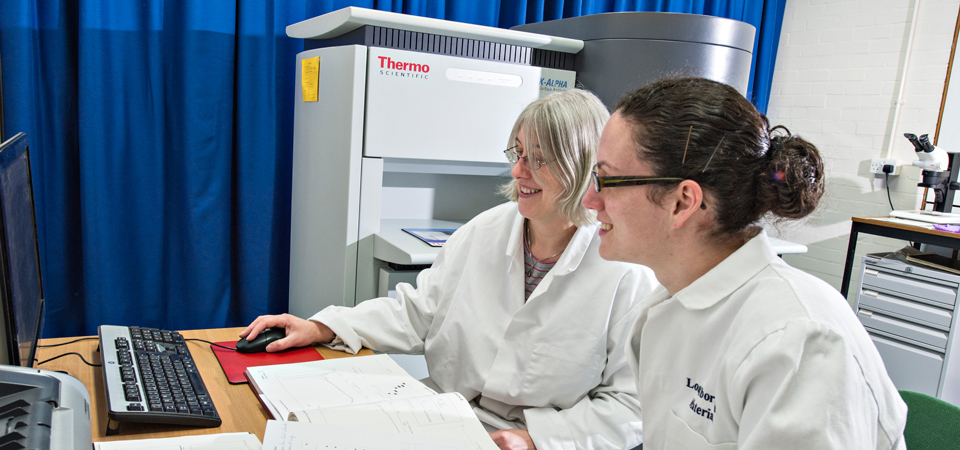 LMCC has a wealth of experience providing bespoke consultancy with a highly efficient service that provides you with rapid results. We can provide assistance interpreting the data or supply the raw data. All our consultancy is carried out with the strictest of confidence.
Who can benefit from LMCC help?
We can assist a diverse range of clients; from start-ups developing new technology; assisting end users with increasing their knowledge of their products to prevent future failures; and; assisting suppliers validating they are being supplied with what they have ordered.
How do clients know if LMCC can help them?
LMCC has an extensive range of characterisation equipment which can be used to solve a diverse range of problems. It is often difficult to understand exactly which technique could be useful to you. Our specialist staff can advise you on the best characterisation technique to use. We offer a free, no commitment pre-consultation. If you would like to schedule a meeting please contact us to organise a meeting on MS Teams the next working day.
Typical Projects
A selection of typical projects and services that we can offer industrial clients.
The capability available to industrial clients is truly impressive. Here are some of the projects we can carry out. The facilities pages show further industrial uses:
3D analysis of materials
Characterisation of powders and quantification of the size distribution
Chemical analysis on a macro level or of a specific feature
Defect analysis
Failure Analysis
Grain Size analysis
Texture analysis
Particle size analysis of particles and precipitates
Quantifying the cleanliness of products using XPS
TEM Sample preparation
Thickness and Composition analysis of coatings
Remote Access
As the client, you have choice of allowing us to carry out the analysis independently. Our preference is to involve you with the data acquisition process as our experience has shown this is very useful to both parties and it can often lead to more efficient delivery of a project. LMCC now has the capability to carry out remote access - this means that you no longer need to travel to the centre.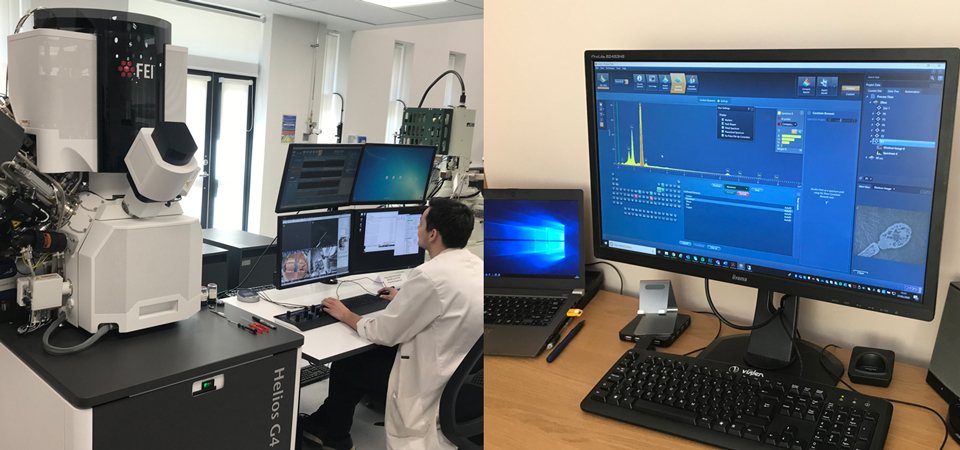 Frequently Asked Questions
Is it possible to have a non-disclosure agreement in place?
Yes, it is possible to have an NDA in place. If you need an NDA,, please state this before we have any discussions about the project. If your job is less than £1000, we may have to charge an administration fee to cover the cost of raising an NDA.
What is the typical turnaround time?
The turnaround time depends on the complexity of the project. Most standard projects are completed within 5 – 10 days. If you need the data quicker than this timeframe, please let us know and we will be more than happy to try and help speed the data acquisition process up.
Is it possible to have an academic involved?
Yes, it is possible to have an academic involved. Academics can provide specialist skills to help interpret the data.
Do I receive a formal report?
Our approach depends on the needs of each client. As standard we do not issue a formal report. We do however issue an experimental procedures report as standard. If you would like a formal report, including full analysis of the results, please let us know when we are providing the quote for the job and we will be more than happy to deliver this service.
Do you have Further Questions? Talk to Us
We can arrange a 1-1 meeting for the next working day to discuss your problem.
01509 228574
lmcc@lboro.ac.uk